8 Spas Every Expat in Puerto Rico Should Experience
Posted:

December 17, 2022

Posted by:

Travis Lynk

Last Reviewed:

February 24, 2023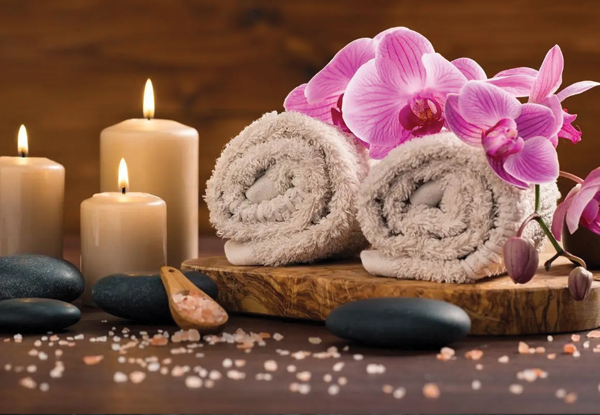 Read about the best spas in Puerto Rico.
Spas in Puerto Rico

Even though Puerto Rico is known as an island paradise with a year-round warm and sunny climate and a comfortable standard of living, it is only natural that an expat, who has just moved to the territory, will have those days when the body will feel worn out and the mind will be exhausted. Perhaps you feel as though every day has started to feel like the same, and balancing your work and personal life has begun to weigh on you—you need to escape. Well, Puerto Rico is equipped to make you feel like yourself again.
Being one of the biggest global tourism industries, Puerto Rico is not only abundant in world-class hotels and restaurants, but it is also home to countless spas that provide high quality treatments and therapies through the hands of very skillful technicians. Whether you need corrective treatment for your back or a rejuvenating therapy for your skin, the spas in Puerto Rico will make sure to give you the perfectly serene environment for you to relax and de-stress.
We have curated a list of the best spas in Puerto Rico (in our opinion) and have organized them as per your needs—the quick day spa fix and the ultimate luxury spa experience.
The Essential Day Spa Fix

If you are looking to incorporate treatments into your daily schedule so that you look and feel your best every single day, then these are the best day spas in Puerto Rico. Make sure to book your appointment in advance before visiting any of these spas.
Day Spas in San Juan
Nouvelle D'Spa
1000 Mall of San Juan Blvd.,
San Juan, PR 00924
(787) 759-2935
https://nouvelledspa.com/san-juan-2/

Among all the spa services in San Juan, Puerto Rico, none is as dedicated to bringing you the best and most advanced therapies and distinguished spa treatments as Nouvelle D'Spa. With over 40 years of experience, you are guaranteed to be in good hands, provided with a tranquil environment to soothe your nerves. From skincare treatments, such as skin exfoliations, facials, and thalassotherapy, to many other beauty services such as an anti-cellulite massage and bamboo therapy, do not miss out on a chance to completely rejuvenate and reenergize after a long and stressful week.
Cloud Spa
103 de Diego Ave,
5th Floor, Gallery Plaza
San Juan, PR 00911
(939) 204-0496
https://www.cloudspa.cloud/

Located in the heart of San Juan, Puerto Rico, is this luxurious cloud-themed multi-purpose spa that is certain to deliver you with a truly heavenly experience. Cloud Spa, a uniquely designed space that resembles heaven itself, offers a variety of wellness services, such as full body massages, Swedish massage therapy, multiple kinds of facial treatments, and their specialty, "waterology", where you will be suspended in a saltwater floatarium while your body is massaged and stretched and your mind is in a state of pure bliss.
Day Spas in Carolina
Well & Being Spa at Fairmont El San Juan
6063 Av. Isla Verde,
Carolina, PR 00979
(787) 710-8225
https://www.fairmont.com/puerto-rico/spa/well-being-spa/

If you ever find yourself near the beautiful Isla Verde Beach in Carolina, do not miss out on a relaxing and refreshing experience at the award-winning Well & Being Spa at the Fairmont El San Juan Hotel. This is the perfect place to relieve your pent-up stress by promising an enchanting assortment of massage body treatments and corrective therapies, body scrubs and wraps, facials and skin care, and even services designed solely for men. Other facilities include a fitness center, swimming pools, and beach yoga programs, assuring a healthy and serene environment for you to revitalize yourself.
The Ritz-Carlton Spa, San Juan
6961 Ave Gobernadores,
Carolina, PR 00979
(787) 253-1700
https://www.ritzcarlton.com/en/hotels/puerto-rico/san-juan/spa

Offering a host of specialized therapies inspired by the island's culture, The Ritz Carlton Spa, San Juan, is where all your worries melt away. Incorporating the healing elements found in Puerto Rico's natural environment, such as coffee and coconut, this is one of the few day spas in Puerto Rico that has designed their signature treatments in a way that makes you feel as though you are a part of an ancient Taíno ritual. Along with a plethora of skin and massage services, the spa also boasts a steam room, a co-ed sauna, and a fitness center that is guaranteed to bring your body and mind back to life.
The Ultimate Luxury Spa Experience

Sometimes, you deserve to be decadent and feel the true meaning of the word "luxury". After receiving regular treatments at one of the spas in the town you live in, maybe you have decided that now you need something special, an ultimate relaxing and revitalizing experience of a lifetime. For this purpose, here are a few of the best luxury spas in Puerto Rico.
Luxury Spas in San Juan
Zen Spa Retreat at Sheraton
200 Convention Blvd.,
San Juan, PR 00907
(787) 522-8433
https://www.marriott.com/en-us/hotels/sjusi-sheraton-puerto-rico-hotel-and-casino/experiences/

For a completely luxurious experience in one of the best spas in San Juan, Puerto Rico, Zen Spa retreat at Sheraton is at your service. With a unique blend of elements derived from Western and Eastern cultures, immerse yourself in the pinnacle of style and comfort as you receive the most rejuvenating treatments for your body, your mind, and your soul. The ambience created by these highly trained professionals will immediately put your heart at ease, and, once your day is finished, you will emerge delightfully transformed.
The Spa at the Condado Vanderbilt Hotel
Condado Vanderbilt Hotel
1055 Ashford Avenue,
Santurce Condado,
San Juan, PR 00907
(787) 721-5500
https://www.condadovanderbilt.com/spa-and-fitness/

Pamper yourself with a day at the ultimate wellness retreat, The Spa at the Condado Vanderbilt Hotel. With a plethora of treatment options on their spa menu from luxury saunas to deep-tissue massages, you will find your mind and body in perfect harmony as all your toxins are cleansed from your pores. The one-of-a-kind Hammam Ritual, which is intended to purify your senses, will help you disconnect for a while from your daily hardships, after which you will return to reality with higher sense of awareness and stability.
Luxury Spas in Rio Grande
Mandara Spa at Wyndham Grand Rio Mar
6000 Rio Mar Blvd.,
Rio Grande, PR 00745
(787) 888-6285
http://www.mandaraspa.com/spa/Rio-Mar-Beach-Wyndham-Grand-Rio-Mar-Beach-Resort.aspx

Delight your senses as you step into the calming world of Mandara Spa at Wyndham Grand Rio Mar. Encompassing about 500 acres of land filled with palm trees next to the Caribbean National Forest and including one mile of a secluded beach, this contemporary-Balinese-inspired resort is a feast for your senses. Complete with 11 treatment rooms decorated with Balinese-inspired art and textiles, receiving a lavish spa experience in this Spanish-Caribbean atmosphere has the potential to be life-changing. You can even choose to relax and meditate in a specially designed area with ocean front views and balconies, with only the serene breeze of the sea gently caressing your skin while you enjoy the natural beauty around the spa.
Iridium Spa at St. Regis Bahia Beach Resort
State Road 187 Kilometer 4.2,
Rio Grande, PR 00745
(787) 809-8019
https://www.marriott.com/en-us/hotels/sjuxr-the-st-regis-bahia-beach-resort-puerto-rico/experiences/

Located within one of the most sophisticated resorts in Puerto Rico, Iridium Spa at St. Regis Beach Resort provides the quality of services, treatments, and amenities that are hard to find in any of the other best spas in Puerto Rico. You can decide to let go and spend a session of pure relaxation on the beach or even select a spa package where you will be taken to one of their private villas for your treatment. Assuring you a pathway to tranquility, the highly skilled therapists here will give you a chance to escape into a fantasy while you enjoy invigorating massages, body wraps, scrubs, or even nail treatments.
Replenish your body and mind in Puerto Rico.

Whenever the need arises, you can find a calm and tranquil sanctuary in one of these best spas in Puerto Rico. The facilities and services provided promise to detox your body and enrich your mind through specialized wellness packages that each of these spas design just for you. Please feel free to share your spiritual experiences at the spas in Puerto Rico that you have visited with our PRelocate community.
Disclaimer: Neither PRelocate, LLC, nor any of its affiliates (together "PRelocate") are law firms, and this is not legal advice. You should use common sense and rely on your own legal counsel for a formal legal opinion on Puerto Rico's tax incentives, maintaining bona fide residence in Puerto Rico, and any other issues related to taxes or residency in Puerto Rico. PRelocate does not assume any responsibility for the contents of, or the consequences of using, any version of any real estate or other document templates or any spreadsheets found on our website (together, the "Materials"). Before using any Materials, you should consult with legal counsel licensed to practice in the relevant jurisdiction.