How to Run a Business in Puerto Rico
Posted:

May 15, 2018

Posted by:

Travis Lynk

Last Reviewed:

May 21, 2021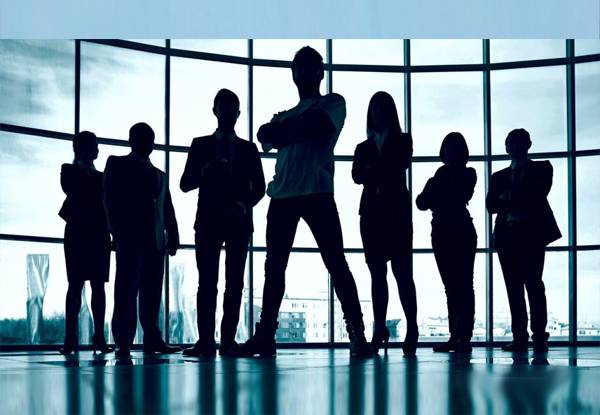 How to Run a Business in Puerto Rico
Puerto Rico is a popular vacation resort island in the Caribbean Sea. It also happens to be a paradise for businesses thanks to these attributes:
An ideal locale near the United States.
Appealing tax structure for businesses and individuals.
Its unique status as a U.S. territory and commonwealth.
Access to a motivated and skilled bilingual labor force.
Let's learn more about why PR is an excellent place to conduct business.
Government
As a U.S. commonwealth, PR is governed by the U.S. federal system and guided by U.S. federal and local laws. While PR follows the U.S. Constitution, this independent territory created its own constitution. They enforce their own laws and regulations, so long as they do not conflict with federal laws. PR's local government functions similarly to other U.S. states, with executive, legislative, and judicial branches functioning interdependently.
Since PR is a commonwealth instead of an American state, different rights are conferred upon its citizens. For instance, persons born in PR are citizens of the U.S. but are not granted the right to vote in presidential elections, although they can vote in presidential primaries. Puerto Rican citizens do not need a passport to enter or leave mainland U.S., but international visitors arriving to the island from outside the U.S. must present their passports for admission.
Different Taxation
PR citizens are treated to special consideration by the U.S. Even though Puerto Ricans are American citizens, any income which is realized on the island by a bona fide PR resident is excluded from U.S. federal income taxation (as explained in US Code Section 933). This income is instead taxed at Puerto Rico local rates, which may be significantly lower.
As of 2017, individual income tax brackets ranged from 0% to 33%, while corporations are taxed at a rate of 39%, which drops as low as 4% with Act 60. Equally important to note is that self-employed individuals pay self-employment taxes, which includes both Social Security and Medicare taxes, and are eligible for federal retirement benefits.
It is important to understand "bona fide residence" as defined for income tax purposes (see our detailed guide here). Three tests determine this status:
The presence test shows you were living in PR for 183 days (more than half of the year).
The tax home test requires evidence that you do not maintain a family home outside the island.
The closer connections test identifies PR as the place with most connections to regular life (i.e., bank accounts, driver's license, etc.).
Physical Proximity
PR is nestled in the eastern region of the Caribbean Sea, about 1,000 miles southeast of Miami, making it a short 2 ½ hour flight. Its capital, San Juan, is located on the northern shores. The island of PR measures 100 miles long by 35 miles wide, and is known for its interior mountains which descend to coastal plains.
PR is the easternmost and smallest island of the Greater Antilles, which also includes Cuba and Jamaica.
Local Economy
PR is recognized for its diversified economy. It is involved in a variety of important manufacturing industries, such as clothing, textiles, processed foods, pharmaceuticals, petrochemicals, and electronics. It is estimated that manufacturing produces more than 40% of its GDP.
The service sector has also grown noticeably in recent years. Key employers in education and health, professional and business industries, and financial and insurance services have benefited greatly from the local workforce.
The World Bank reports PR generated $105 billion in gross domestic product (GDP) in 2016. With a population of 3.4 million citizens in 2016, this works out to a GDP per capita exceeding $30,000.
The top nations importing goods from PR are: the U.S. (68%), Germany (8%), the Netherlands (5%), and Belgium (4%). These nations are typically purchasing pharmaceutical goods, medicines, medical equipment and supplies, computers and electronics, and food items.
When it comes to purchasing exports, PR is buying goods from: the U.S. (51%), Ireland (16%), Singapore (5%), and Japan (4%). PR generally buys energy products (petroleum and coal), chemicals, pharmaceuticals, medicines, and food products.
Recently, PR's debt of $70 billion has been somberly announced on the evening news, often in conjunction with damages caused by Hurricane Maria. What is usually omitted from the conversation is the fact that PR continues to work through this with their fiscal austerity program, managed by the PROMESA oversight board.
Thriving Workforce
Businesses enjoy the availability of the highly qualified, educated, and bilingual employees that PR offers. Boasting a labor force of 1.1 million workers, of which 1 million are regularly employed, the service sector remains the biggest employer of this vibrant and productive workforce.
Infrastructure and Travel
Getting around the island by car is a breeze, as the major cities in PR interconnect through a modern highway system that covers over 5,000 miles.
Flying to and from PR is easy, much easier than any other nation in the Caribbean. PR offers three airports:
Luis Muñoz Marín International airport in Carolina (SJU)
Rafael Hernández Airport in Aguadilla (BQN)
Mercedita Airport in Ponce (PSE)
All three airports offer direct flights to and from the U.S. mainland.
The main airport is Luis Muñoz Rivera International Airport (SJU) in San Juan; it is the hub of the region and provides service to over 17 cities in the U.S., plus more points in the Caribbean, North America, South America, and Europe. This airport attracts over 10 million passengers annually, generating the most air traffic in the Caribbean.
San Juan also offers the largest cruise ship and cargo port in the Eastern Caribbean; more than 1.2 million cruise ship passengers sail to and from San Juan each year.
Demographics
The island has been occupied for over 500 years, with the first four hundred years under Spanish rule. For more than 100 years, PR has been an American territory. Puerto Ricans proudly present their unique ethnic and cultural combination of Spanish, African, and American descendants.
As of July 2017, the US Census Bureau estimated a population of 3.337 million people living in PR (slightly down from 3.411 million in 2016).
USD Currency
PR uses the USD and operates under the U.S. monetary policy system. It falls under the purview of the Federal Reserve Bank of New York, one of the 12 Federal Reserve Banks.
Convention Center
The island is proud to boast its own convention center. It is the largest convention center in the Caribbean and the most technologically advanced space found throughout the Caribbean and Latin America. With 580,000 square feet of usable space, the Center hosts crowds exceeding 10,000 people.
Entity
Just like the U.S., PR accepts standard methods of business ownership, including sole proprietorships and general partnerships and extending to special purpose corporate forms and limited liability companies. This gives investors enough choices to create an effective liability shield and take advantage of preferential tax incentives and breaks.
Contact us for more information.
Disclaimer: Neither PRelocate, LLC, nor any of its affiliates (together "PRelocate") are law firms, and this is not legal advice. You should use common sense and rely on your own legal counsel for a formal legal opinion on Puerto Rico's tax incentives, maintaining bona fide residence in Puerto Rico, and any other issues related to taxes or residency in Puerto Rico. PRelocate does not assume any responsibility for the contents of, or the consequences of using, any version of any real estate or other document templates or any spreadsheets found on our website (together, the "Materials"). Before using any Materials, you should consult with legal counsel licensed to practice in the relevant jurisdiction.
More Articles