The Importance of Maintaining LLC Compliance
Posted:

January 24, 2020

Posted by:

Travis Lynk

Last Reviewed:

January 15, 2021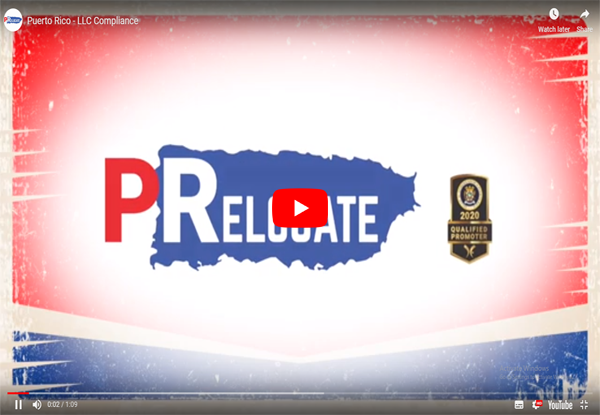 Submitting reports—and especially paying the accompanying fees—is far from the most enjoyable part of running a company, but it is crucial that business owners maintain LLC compliance for their businesses. In Puerto Rico, all limited liability companies (LLCs), including Act 60 companies, are required to submit an annual report and pay a small fee to maintain good standing. Failure to comply with these regulations will result in administrative fines from the Secretary of State, so do not let this annual report slip your mind.

The annual report for the previous year is due on April 15 of each year and must be accompanied by a $150 fee. While it is possible (for a fee of $30) to apply for a two-month extension for the submission of the report itself, the $150 must be paid by April 15. Failure to pay the fee by April 15 will result in late fees to the tune of $500 plus 1.5% monthly interest.

What Information Is Needed for the Annual Report?
While corporations are required to submit detailed information, including a financial statement, LLCs have an easier workload: The information they must provide is more basic. This makes maintaining compliance much easier for LLCs.

Assistance Filing the Annual Report
While filing the mandatory annual reports is significantly less complicated for LLCs than it is for corporations, it still eats up valuable time and energy you could be spending on more lucrative actions for your business. Furthermore, putting it off could be dangerous—forgetting would be a simple, innocent mistake that could result in major financial ramifications.

For those interested in handing this task off to professionals and freeing up their minds to worry about other matters, we at PRelocate can handle this chore for you. Simply email us at info@relocatepuertorico.com to inquire about our annual report filing service. The process is simple: We will provide you with an Engagement Letter and a questionnaire to fill out, and we will handle everything else for you after that. If you are an existing client, we can even offer this service at a discounted rate.

Filing the annual report is crucial for LLCs, but engaging the help of professionals can lighten your load. Whatever you do, just do not forget to file this report.

Disclaimer: PRelocate, LLC is not a law firm, and this is not legal advice. You should use common sense and rely on your own legal counsel for a formal legal opinion on Puerto Rico tax incentives, maintaining bona fide residence in Puerto Rico, and any other Puerto Rico tax or residency related issues.