Impacts of Act 20 and Act 22 in Puerto Rico
Posted:

April 17, 2018

Posted by:

Travis Lynk

Last Reviewed:

August 7, 2018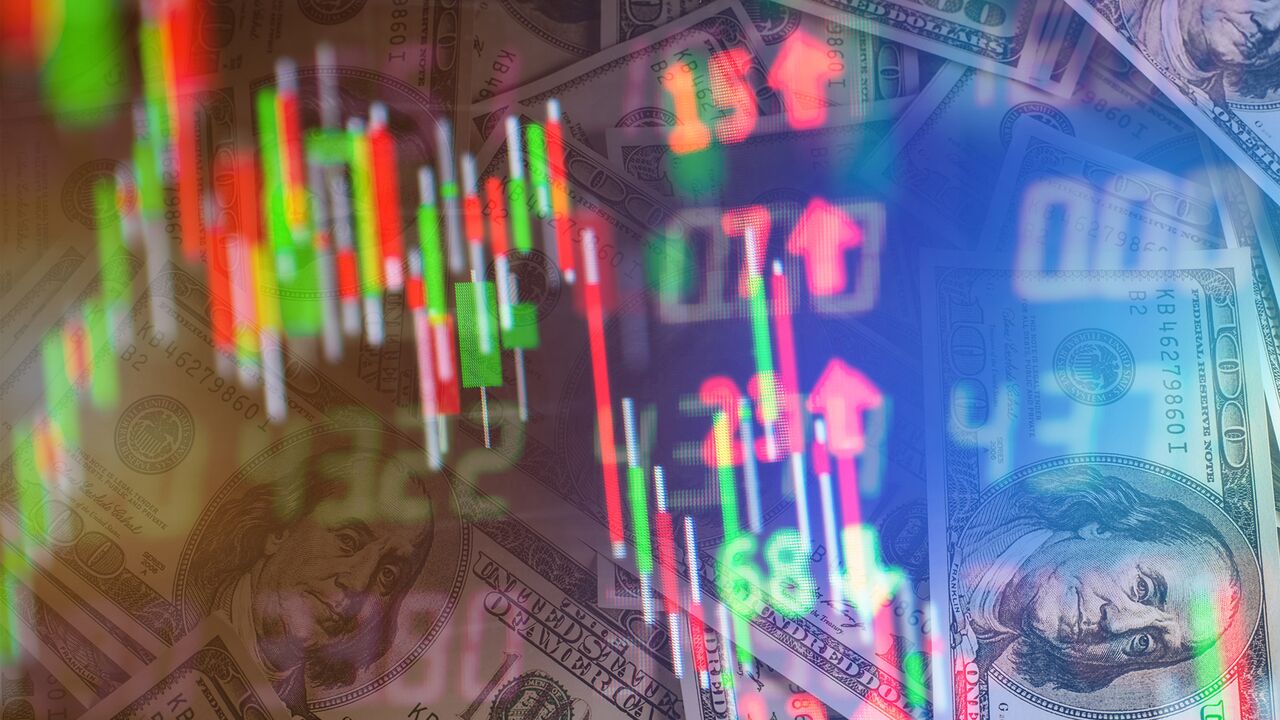 Impacts of Act 20 and Act 22 in Puerto Rico
In 2016, ETI (Estudios Tecnicos, Inc.) updated their previously published 2014 analysis on the economic impacts of Act 20 and Act 22. ETI's research presented the case for how through the establishment of economic incentives such as Acts 20 and 22 in 2012, Puerto Rico has transitioned into a service economy.
The incentives granted by Acts 20 and 22 have added new capital to the economy. These incentives stimulated specific areas of the real estate sector and served as a basis for the development of an advanced service sector with export potential. The Act 20 and 22 programs have also created a robust promotion network of private individuals who do not require direct government resources, while the incentives provide an opportunity to expand and manage the Island's openness.
The study helped bring clarity to two primary preconceptions:
Act 20 is an export incentive program that grants help to both local and foreign companies.
Act 22 does not establish a full tax exemption; studies have assessed several incremental tax revenues (property tax, sales tax) from Act 22 guarantees.
The data also showed that having both programs work together in parallel has proved fruitful. While Act 20 provides an incentive for companies to relocate to Puerto Rico and export services to the U.S. or other jurisdictions, Act 22 benefits business executives from such companies at the individual level. It was further established that by the end of 2016, both programs should have attained the highest amount of new decrees since their introduction.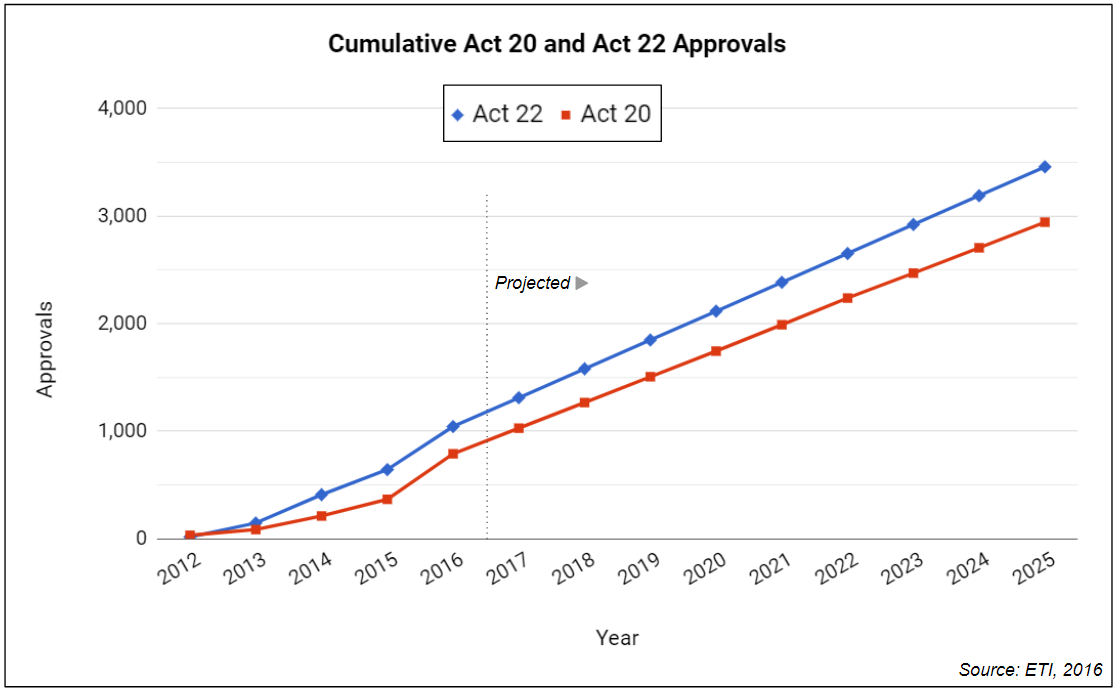 ETI's analysis provided several key findings, including:
The profile of an Act 20 company is mostly one concentrated in highly specialized services.
Unsure of the business environment, participants have not increased their planned capital investments proportionally to their individual expenditures in the island. It is estimated that by 2025, individual expenditures will have reached almost $1.5 billion.
Unlike the trend seen in 2015, Act 22 participants have shifted from acquisition towards property rental while the total value of property acquired continues to increase.
Act 20 and 22 grantees have enlarged the island's capital stock via an increased number of decree holders. This has been translated into productive investments in the economy:

Over $165M in local salaries
Over 10,021 jobs
Over $40M in corporate income taxes
Over $330M in local real estate investments
Overall, the accumulated economic impact of Act 20 and Act 22 has continued on a positive trend. The promotional efforts of the DDEC (Departamento de Desarrollo Economico y Comercio) have proved to render a continual growth of new investors coming to the island. Acts 20 and 22 were deemed crucial in order to maintain the competitiveness of Puerto Rico, specifically taking into consideration a highly competitive regional context.
Download the full report (PDF)
Contact us for more information.
More Articles