Concierge Doctors in Puerto Rico
Posted:

March 27, 2020

Posted by:

Travis Lynk

Last Reviewed:

May 21, 2021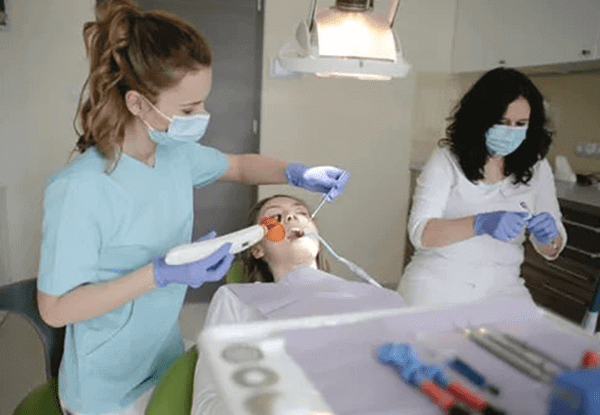 No matter where in the world you live, access to high-quality health care is a must. If you're a bona fide resident of Puerto Rico, don't fret—all across Puerto Rico are great concierge doctors and medical professionals who can offer reliable, high-quality health care to decree holders of any of Puerto Rico's many tax incentives. In Puerto Rico, you can access health care via in-person visits, online consultations, and more. Here are some of the top concierge doctors and healthcare providers in Puerto Rico.
PR Concierge & Internal Medicine Services
PR Concierge & Internal Medicine Services offers, as the name suggests, concierge and internal medicine services in Puerto Rico. The company focuses on providing you with the care you need in a comfortable and friendly environment. You can contact a medical professional anytime via phone, text, or email, and the company offers its own basic medical coverage. If you have a pre-existing condition, such as diabetes, hypertension, or a thyroid disease, you can also count on PR Concierge & Internal Medicine Services.
Fee: Varies depending on the services
Location:
B35 Calle Elliot Vélez, Urb Atenas
Manati, Puerto Rico
Phone: (787) 970-5277
Email: cimspr@gmail.com
Pravan Clinic
Pravan Clinic is a concierge medical services provider focused on providing high-quality healthcare services in a timely manner. The company can extend its operating hours to accommodate patients when necessary and may offer a home visit for urgent matters. You can often get an appointment on the same or next day. The company's healthcare professionals can also help you craft a nutrition and wellness plan to optimize your health.
Fee: $2,300 per year
Location:
1511 Ponce de Leon, Suite 3
San Juan, Puerto Rico
Phone: (787) 339-2639
Email: hello@pravanhealth.com
Medical Concierge Puerto Rico
Medical Concierge Puerto Rico's mission is to provide high-quality, personalized medical care at their prestigious Condado location. The company offers personalized medical services and consultations via text, valet parking services, and unlimited home delivery of medication at no additional cost. They reach out to members on a regular basis to check in with them and make sure they're staying healthy.
Fee: Membership model—send an email for exact prices
Location:
Ashford Medical Center
29 Calle Washington, San Juan, 00907
Phone: (787) 644-6451
Email: robertunda@gmail.com
Premier Medical Access
Premier Medical Access is a concierge medicine services provider that prides itself on offering access to some of the leading physicians across Puerto Rico. Premier Medical Access offers a network of more than 80 leading specialists in more than 40 medical specialty areas, with the promise of an appointment within 48 hours of contacting the company. Services are available through a membership, which includes an annual medical checkup and a health optimization plan.
Fees:
Single adult: $2,000
Married couple: $2,250
Family: $2,500
Scheduling fee: $75 per doctor's visit
Location:
PMB 149
425 CRR 693 Ste 1
Dorado, PR 00646-4817
Phone:
(787) 705-7358
(787) 705-7359
Email: info@premiermedicalaccess.com
Medical Concierge PR
Medical Concierge PR is a medical concierge company that focuses on medical and dental procedures in Puerto Rico. While it is available for Puerto Rican residents, it's also a good option for your friends back in the US, as it specializes in facilitating medical tourism to Puerto Rico, where the costs for procedures are significantly lower. The company covers a wide range of medical procedures, from ophthalmology to cardiology and gynecology and even cosmetics, as well as an array of dental procedures, such as implants, bridges, root canals, and surgery.
Fee: Contact the company to find out
Location:
PMB 260 352
Avenue San Claudio
San Juan, PR
Phone: (833) 776-3348
Email: customer.service@medicalconciergepr.com
Collazo Eye
Collazo Eye is a concierge medical services provider for optometry and ophthalmology. Signing up for their program gets you access to preventative care, a free annual refraction exam, and free unlimited telemedicine consultations, which normally cost $250 to $300 per session because most health plans don't cover them. Members are also guaranteed to get an appointment for non-urgent matters within a week.
Fee: Contact the company to find out
Location:
1503 Profesor Augusto Rodriguez Street
Suite 201
Santurce, PR 00909
Phone: (787) 728-3700
Email: contact@collazoeye.com
Doctors on Call
Doctors on Call is a concierge medical services provider ready to serve members via office, home, and even hotel visits. In addition to annual checkups and screening tests, the company offers medical health certifications, home care follow-up, and long-term nursing care coordination. Walk-ins are welcome.
Fee: Contact the company to find out
Location:
Ashford Medical Center, Suite 106
San Juan, PR 00907
Phone: (787) 646-8080
Email: doctorsoncallpr@gmail.com
Concierge Medical Services
Concierge Medical Services provides medical care to members whenever and in whatever form they require, whether it's walk-in care for an urgent matter, a home call, or a telemedicine consultation. Founded by leading medicine concierge services provider Dr. Javier Torres Marín, CMS's team of doctors can adjust their schedules to accommodate you ASAP if you so require.
Fee: $200 per house call
Location:
15 Ave Muñoz Rivera
Suite #220-B
San Juan, PR 00901
Phone: (787) 692-2072
Email:
Dr Now PR
Dr Now PR is a medical concierge services provider focused on bringing top-quality care to you, whether you're at home, in the office, at a hotel, or anywhere else. Care for urgent matters is available 24/7, and the company also offers preventative medical services, chronic health condition management, and annual checkups, among other services.
Fee: $100 per house call
Location:
Ave. Ashford
00907 San Juan
Phone: (787) 379-3777
Email: drcatasus@gmail.com
Stay healthy! For more blog posts and helpful resources, don't forget to follow us on social media.
Disclaimer: Neither PRelocate, LLC, nor any of its affiliates (together "PRelocate") are law firms, and this is not legal advice. You should use common sense and rely on your own legal counsel for a formal legal opinion on Puerto Rico's tax incentives, maintaining bona fide residence in Puerto Rico, and any other issues related to taxes or residency in Puerto Rico. PRelocate does not assume any responsibility for the contents of, or the consequences of using, any version of any real estate or other document templates or any spreadsheets found on our website (together, the "Materials"). Before using any Materials, you should consult with legal counsel licensed to practice in the relevant jurisdiction.