A Comprehensive Guide to the Best Puerto Rico Airbnbs
Posted:

October 19, 2022

Posted by:

Alyssa Bennett

Last Reviewed:

February 24, 2023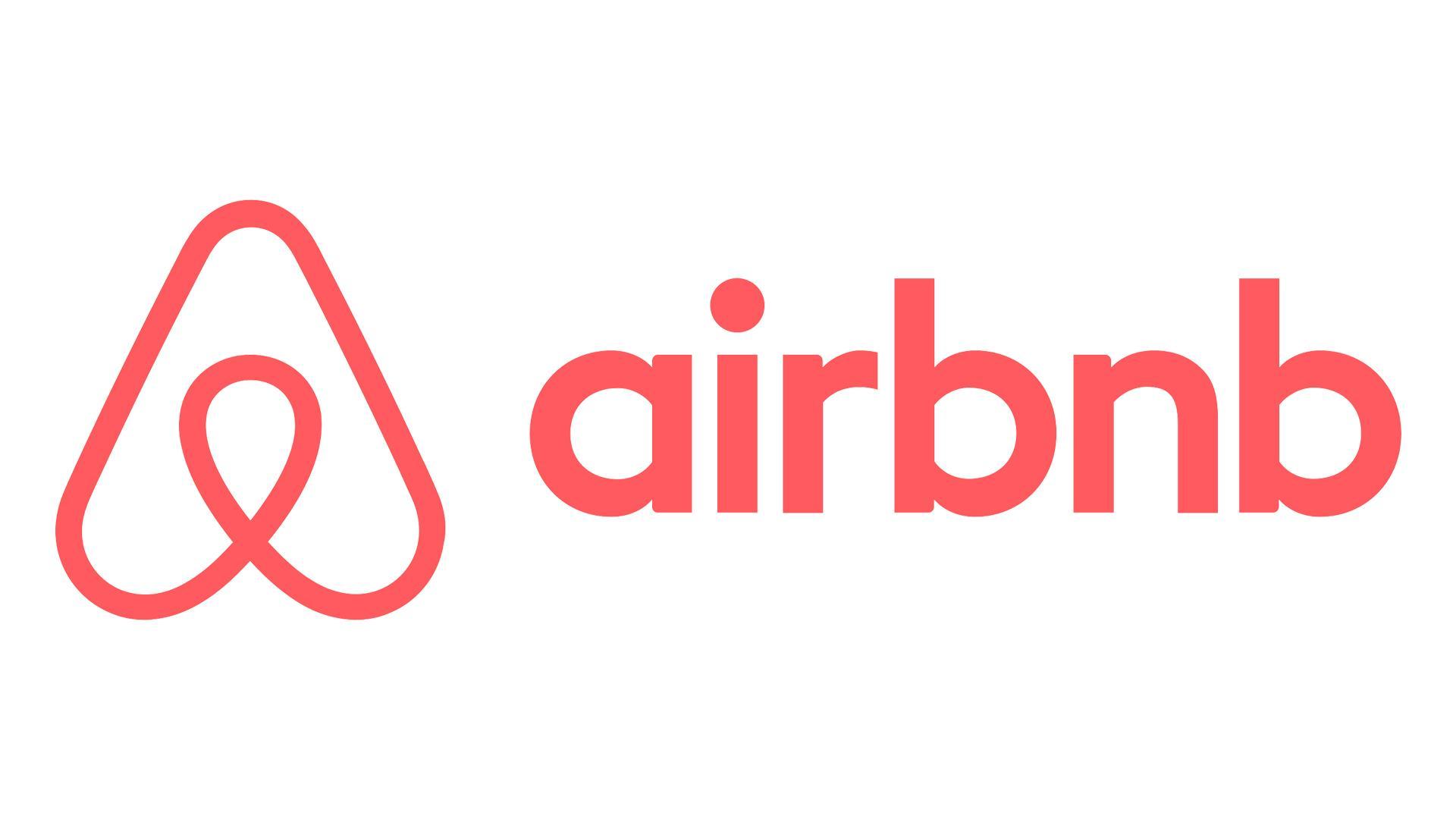 Find out about the Best Airbnbs in Puerto Rico
Accommodations in Puerto Rico
When traveling to any destination in the world, where you will stay is probably the most important factor you must consider. Puerto Rico's tourism industry is one of the largest and most successful in the world, and, consequently, there is no end to the options available for accommodations.
Every year, millions of people arrive at this island paradise, attracted by its scenic beaches, warm weather, picturesque natural beauty, and vibrant culture. And, every year, thousands of hotels, bed and breakfasts, hostels, and vacation rentals are ready to make their stay as comfortable and convenient as possible.
However, booking your stay at an Airbnb would definitely enhance your Puerto Rico experience if you want to make your visit a truly special one.
Why an Airbnb
Staying at an Airbnb differs from a traditional hotel room or lodging experience in that they are deliberately designed to make you feel at home by giving you the privacy you need and the correct dose of local culture you came for.
There is a wide range of private villas, apartments, treehouses, and cabins, all curated and personalized by a host who wants to make your vacation a unique one. If you wish to stay at a place close to a beach and with a private swimming pool or you have come to carry out your remote work and need a workspace, there is a Puerto Rico Airbnb out there that will deliver.
A Few Things Before You Decide
Super Host and Airbnb Plus
The very best Puerto Rico Airbnbs are managed by Superhosts. They are the owners of rental units that have consistently received high ratings due to the high standards of their property and the impressive skills with which they make sure that nothing goes wrong for their guests.
Properties included in the Airbnb Plus program are places whose quality is verified through direct inspections. These are guaranteed to be in excellent condition and guests can rest easy knowing that their accommodation is worth the money.
The Check-In and Check-Out Process
How you will be checking in and checking out depends on the method chosen by the host. Most Airbnbs have a self-check-in system where your host sends you a code on your smartphone and the rental unit's entrance has a keypad where you have to enter that code.
Very rarely does the host appear to hand you a physical set of keys on your arrival. Read your hosts instructions carefully and understand how they want you to go about the check-in and check-out process.
Amenities and Conveniences
Most of the best Puerto Rico Airbnbs have all the amenities you need, but their availability may differ from place to place. For example, if you are staying in a rural area, then internet connectivity and speeds may be slower than what they are in urban areas. Although the highest-rated places are usually the ones with grocery stores and pharmacies nearby, it would be a good idea to do your research on your particular choice of Airbnb and the area of your visit to ensure that you have all that you need nearby.
House Rules
Airbnb hosts put in a lot of work and effort into making your stay as comfortable as possible. Nevertheless, there are rules. Every rental unit has its own protocol of how to handle things.
Make sure to read the description and talk to your host about what they allow and what they do not. For instance, there might be a specific place reserved for waste disposal, a policy that prevents you from bringing your pet, or the house you stay in may be a no-smoking zone.
Contact your Host
Although you may never need to talk to your host during your stay, you can contact them if the need arises. Their contact information is available on the Airbnb website along with their availability timings and their preferred method of communication, such as phone call or text. You should always talk to your host about information you need before renting their Airbnb.
The Best Airbnbs in Puerto Rico
This list contains the best Airbnbs Puerto Rico has to offer, all run by highly acclaimed Superhosts and several of which are included in the Airbnb Plus program.
San Juan
San Juan is the capital of Puerto Rico and the most populous city on the island. As a result, this is the place where people go when they want to experience the best of Puerto Rico's culture, food, music scene, history, economic activity, and local life. The following are some of the best Puerto Rico Airbnbs that you will find in San Juan.
Discover San Juan's Arts District in Urban Oasis Penthouse
Located in the heart of one of San Juan's most vibrant neighborhoods, this penthouse apartment in Santurce will give you a chance to experience the city to the fullest. You will have all the excitement of San Juan's arts district right outside your door, so make sure to explore.
Occupying the entirety of the third floor, this spacious Puerto Rico Airbnb includes one very cozy bedroom with a king-size bed, a living room with a TV, a kitchenette, and a private patio terrace full of plants, a seating arrangement, and a hammock. This vacation rental costs $125 a night and is a comfortable stay for two guests.
Wander the Checkerboard Floors at a Welcoming
A space that transports you to another time, this beautifully designed Puerto Rico Airbnb situated amid Old San Juan's most beautiful heritage sites is perfect for those who wish to explore the territory's rich history. You will be guaranteed an eccentric yet comfortable stay at this vacation rental.
From stained glass windows to checkered floors and a quaint fountain in the patio, the place will feel like a house straight out of a period drama. Of course, you will also have a comfortable queen-size bed, a living room with a sofa and dining table, a well-equipped kitchen, and all the essentials. Priced at approximately $120 a night, the apartment is made for two guests.
Mood Haus [70s Retro Disco Vibes] Unit Gloria
The era of disco meets natural beauty at this retro-themed Puerto Rico Airbnb located in San Juan's food and art district, just a few steps away from the beach. Designed with retro 70s furniture and customized artwork, your stay here will definitely show you what it means to be "Stayin' Alive".
The home has one bedroom with a king-sized bed, one bathroom, and a kitchen. All essential amenities are available, including laundry, central air conditioning, wifi, and free on-street parking. Able to accommodate three guests comfortably, this apartment can be booked for both short-term and long-term stays and costs about $140 per night.
Uniquely designed apt. at La Placita with king bed & pkg.
Perfect for people who want a taste of San Juan's exhilarating nightlife, this colorful condo is conveniently located in the La Placita neighborhood.
During the daytime you will find a local farmers' market while at night the place is buzzing with festivity due to the numerous cocktail bars found in the area. You will also be near museums, great restaurants, the beach, and all the exciting places to visit in San Juan.
This Puerto Rico Airbnb comes with one bedroom with a king-size bed and a hammock to relax, one bathroom equipped with all essential toiletries and laundry equipment, and a kitchen. There is even a common workspace with high-speed wifi if ever you need to get some work done. Priced at about $180, this vacation rental accommodates two guests.
Treehouse w floating deck at La Botanica
Ideally located in the neighborhood of Ocean Park in San Juan, staying at this beautiful treehouse Airbnb will keep you close to both the beach as well as the city's amazing landmarks. This studio guest suite combines a vintage country-home ambience with a modern style of living, which is sure to make your stay here a warm and memorable one.
Inside, there is a comfortable queen-size bed that sleeps two, a large counter with desks, stools, storage, and a kitchenette, a small closet area, and a bathroom, all within the same room.
While the interior is compact and has all the necessary amenities at your disposal, outside, there is a floating deck with an outdoor shower that also hosts a hammock and a seating area. Priced at around $190 per night, this magical treehouse is made for two guests.
Rincon
Rincon is where tourists go when they want to relish the best beaches of Puerto Rico. Here are a few Airbnb vacation rentals that will surely give you an authentic Rincon experience.
La Casita Inn
For those seeking more private vacation rentals, where sitting back and savoring a stunning view of the Caribbean Sea is what you want the most, this tiny home in Rincon will surely hit the spot.
Surrounded by trees and only the peaceful murmurs of the sea, you can finally get a chance to get away from the hustle and bustle and spend some alone time with yourself or your loved one.
La Casita Inn is a studio apartment with a full-size bed, a kitchen, a bathroom, an air conditioner, and Wifi. You will have your very own patio from where you can enjoy the most beautiful sunrises with your morning coffee and the most intoxicating sunsets with a glass of wine.
Although reaching the home requires a drive up a hill, the breathtaking view at the end will be worth it. This Puerto Rico Airbnb costs an average of $122 per night.
Garden Apartment I at Ocaso Luxury Villa
A polished studio apartment which is a part of a luxury villa, this Puerto Rico Airbnb located just outside Rincon is just right for the romantic getaway that you and your partner have always been dreaming of. With stunning views of the coastline and a stylish living arrangement, your stay here is promised to be unforgettable.
The studio is equipped with all high-quality amenities, including a large queen-size bed with a pillow-top mattress, a well-equipped kitchenette, air-conditioning, wifi, and a smart TV. Being a part of a villa complex, there is a shared space that has an enchanting cliffside private pool and attached terrace. An apartment that is suitable for two guests, this Airbnb costs roughly $174 per night.
Rincon Beachfront Retreat. King Master with Private Balcony
For an exciting vacation in Puerto Rico with your family, this beachfront property located in Corcega, Rincon, is a perfect spot for you to enjoy one of the most beautiful swimming beaches in the town and for your kids to have all the fun in the world.
This deluxe Airbnb will give you all the comforts a resort has to offer and a truly authentic Rincon experience.
A premium vacation rental that hosts a variety of family-friendly amenities, such as a crib, lots of toys, and even a games room in the complex's communal pool, your children will see no end to the joys that this place offers.
The apartment includes a big king-size bed with a memory foam mattress, a large sofa in the living room, a kitchen with a stove and an oven, exercise equipment, wifi, and a smart TV. The outdoor common area is a beachfront where you can lie in a hammock and relish the amazing beach view. The space accommodates up to four guests with an average rent of $201 a night.
Casa Ensenada – Rincon Puerto Rico
If you want a luxurious time with a large group of friends and family, this private Puerto Rico vacation rental property located in Rincon is just what you are looking for. This centrally located private villa home is walking distance from all the beaches, bars, restaurants, cruises, the local grocery store, the Rincon lighthouse, and even a dive shop, making it the perfect home base for you to enjoy a host of exciting group activities.
The home is a large, two-story building where the upper floor has a large master bedroom with a balcony, a bathroom with double sinks, a walk-in closet, and a full bath, a large dining area, and a living room. In contrast, the lower floor has three bedrooms, a sitting room, and a fully equipped kitchenette.
All the necessary amenities, including laundry, water supply, and a backup generator, are taken care of. The property also has a private pool and a gazebo for your group to enjoy their time. The entire house can host up to nine guests and costs about $412 a night.
Aguada
Another frequently visited beach town in Puerto Rico, Aguada has many impressive and eye-catching beachfront properties. A few of them are listed below.
Playera Beach House
If you plan on a 'workation' where you get the chance to kick back and relax in between zoom calls, then you must check out this superb Puerto Rico vacation rental by the Aguada coast. Here, you will also be close to many restaurants and fascinating nightlife while having private access to more than three miles of sandy beaches.
The space comes with one bedroom with a comfortable queen-size bed, a living room with a sofa bed, a bathroom equipped with all essential toiletries, and a kitchen space where guests can cook. There is also a dedicated workspace with high-speed wifi available whenever you need to take care of business and a private swimming pool where you can enjoy the beautiful sunset. Able to accommodate up to four guests, this Puerto Rico Airbnb costs around $350 per night.
Waves & Sand Sunset Paradise oceanfront apt.
A beachfront apartment with private stairs that guide you to the beach, this Puerto Rico Airbnb in Aguada is a delight for couples and families. Located minutes away from highly rated restaurants and bakeries as well as the Aguadilla airport and the Aguadilla Mall, you will be situated in a place that is awe-inspiring and convenient.
This rental unit has one bedroom with one queen-size bed, a bathroom, a kitchen and dining space, and all the amenities needed to make your stay here a comfortable one. You will also have a shared patio from where you can savor the beautiful views of the coastline and a private balcony that has a BBQ grill whenever your group decides to throw party. Suitable for four guests, the apartment is priced at an average of $107 a night.
Ponce
The other major urban spot in Puerto Rico, Ponce is also a popular destination among tourists due to its cultural and historic significance. Here are a few well-rated Airbnbs where you can stay to truly connect with the life of this city.
Bubble Puerto Rico
If becoming one with nature is what you seek, living in this unique Puerto Rico Airbnb in the mountains of Ponce will be a worthwhile experience. A bubble room perfect for couples and solo travelers who want to be immersed in flora and fauna, this property will allow you to be close to the exotic flowers and amazing species of animals while relishing the magical sounds of the river which borders it.
Offering a very ecological style of living, this bubble room has a queen-size bed with curtains and outdoor bathroom and kitchen arrangements. Privacy is a priority to this superhost, so you can enjoy your stay without any worries. Due to its location, there is a constant supply of fresh air and the temperature is naturally lower than in the city. You will also find a private pool with a heater in your surroundings. This excellent fusion of outdoor living and modern comforts is available to up to two guests and costs an average of $350 a night.
Secret Garden w/ Outdoor Bathtub and King Size Bed
A highly popular Puerto Rico Airbnb, this studio apartment is ideally located in a quiet residential neighborhood in Ponce, near many major places to visit in the city, including Ponce Hilton and Casino, Ponce Beach, Hard Rock Café Ponce, Ponce Nautico, and the museum. The place is perfect if you want an in-depth experience of all that Ponce has to offer.
A rental unit that has one bedroom, one bathroom, one kitchen, and an office space, all fully equipped, this Airbnb also boasts a beautiful private outdoor bathtub and shower with an interesting book collection to keep you company during a quiet and relaxing time alone. Priced at around $110, the space is suitable for two guests. But you should book your stay well in advance—this place is in high demand!
Other Top-Rated Airbnbs
While the Airbnbs mentioned above are located at some of the hottest destinations in Puerto Rico, there is an abundance of amazing vacation rentals scattered all around the island. We have collected only a handful of these top-rated Puerto Rico Airbnbs for you in the list below.
Rio Grande – El Yunque View Treehouse
Nestled in the heart of the El Yunque National Forest, this Puerto Rico Airbnb is a delight for nature lovers. Surrounded by the lush El Yunque rainforest with spectacular mountain and river views and having access to many amazing hiking trails, staying in this tree house in Rio Grande is sure to be an exquisite and peaceful experience.
A cozy two-story tree house for two guests, a kitchen with all necessary utensils, a living room, and a dining room on the ground floor, while the top floor has a comfortable bedroom and a bathroom, a desk, and a TV. Equipped with Wifi and free parking space on the premises, the El Yunque View Treehouse is one of the best vacation rentals in Puerto Rico, where the average price per night is $169.
Isabela – Isabela Retreat Overlooking Golf Course & Ocean
If you are traveling to Puerto Rico with a large group that hopes to get away from their monotonous and exhausting city lifestyle to rejuvenate and heal, this over-the-top luxury vacation rental in Isabela is perfect for you. As a property created for wellness retreats located on three acres of land made up of coral rock, the whole guesthouse area is all yours to take pleasure in the beautiful views of the Royal Isabela golf course and the ocean from the rooftop.
With five spacious bedrooms, five bathrooms with all necessary provisions, and lots of space to accommodate a large group, this high-end Airbnb will make for a very relaxing stay for many couples and families traveling together. The outdoor area has a private pool in an area that comes with a kitchen arrangement, gas BBQ grill, a shower, and a full-size outdoor bathroom, making it a perfect space for yoga and meditation. Staying here will guarantee a tranquil atmosphere for a maximum of ten people and costs approximately $825 per night.
Villalba – Rancho Esto Es Vida! A great stay!
Imagine waking up to breathtaking panoramic views of the mountains and spending hours hanging from a hammock and sipping on a margarita. Well, this paradise in the form of a vacation rental, located in one of the most beautiful municipalities in Puerto Rico—Villalba—will provide you with that dream of an experience.
This tiny home has one bedroom that opens out into a private terrace where you can enjoy the fresh air and natural beauty while bathing in your private outdoor tub or relaxing in the heated Jacuzzi Spa. The space is designed with class and is decorated with a quirky style of detailing, guaranteeing a very memorable stay. Priced at around $260, this highly rated Puerto Rico Airbnb is made for two guests.
Juana Diaz – Luxury Villa – Pool- Sea+mountain View-Wifi-Office
The Puerto Rican country side of Juana Diaz is one of the most beautiful and mesmerizing parts of the island, and this particular high-end luxury villa is the best place for you and your family to experience it to the fullest.
Although just a few minutes from major stores and restaurants, this Airbnb is located in a secluded part of the town, so you are guaranteed a private and peaceful stay.
Designed with style, the villa is fully equipped with three bedrooms, two indoor bathrooms, one outdoor shower, a kitchen, a dining room, and everything you can ever need during your stay, including a workspace with high-speed wifi and a TV.
From your private pool outside, you can take in the fabulous views of the Caribbean Sea and the Cordillera Central Mountains. Remember that when you are in Juana Diaz, having your own means of transportation is vital. This villa is able to accommodate at most six guests and costs around $470 a night.
Cabo Rojo – Villa Vista Puerto
A charming and delightfully designed guest house located in a rural area just outside the municipality of Cabo Rojo, this Puerto Rico Airbnb offers its guests a combination of romance and adventure—perfect for honeymooners and couples. With all conveniences nearby and many places to visit, such as the Cabo Rojo National Wildlife Refuge, Buye Beach, and the Boqueron State Forest, you can intersperse your tranquil stay here with exciting outdoor activities.
The cabana has a bedroom with a queen-size bed and a shower that gives you a nice view of the pond and a big living room that can be turned into a second bedroom. A kitchen and dining area is outside, separate from the house, which sits in the middle of a lovely tropical garden. Suitable for a maximum of four guests, this half-acre of dreamland property is all yours for a cost of $113 per night.
Budget-Friendly Airbnbs
Puerto Rico's tourism industry is an extensive and flexible one, able to accommodate visitors from all walks of life. Whether you are a seasoned traveler who wants to spend as little as possible on each of your destinations or just someone who wants to get a taste of Puerto Rico on a small budget, there are plenty of options for finding a cheap Puerto Rico Airbnb that is just right for you. Here are a few pocket-friendly yet highly rated Airbnbs across the island.
San Juan – Private Boho Style Suite
A private room centrally located in the Hato Rey area of San Juan, this budget-friendly Puerto Rico Airbnb is ideal for digital nomads. Not only will all the city's great sights be close by, but the room can very easily transform into your office due to its dedicated workspace and high-speed wifi connectivity.
A small yet cozy rental unit, the place has one bedroom with a full-size bed that sleeps two, one private bathroom with all the essential amenities, and a kitchen space if you ever decide to prepare your own meals instead of eating out.
The apartment has a very stylish design and is a good place to return to at the end of the day. You can even opt to stay here on a long-term basis. Compact, clean, and comfortable, the place accommodates up to two guests and costs around $95 a night.
Carolina – GoodVibesOnly! Walk to Beach & Close to Airport #1
For a mix of low rent, unique design, and convenient location, nothing beats this Puerto Rico vacation rental in Carolina. Located minutes away from the beach and the airport, in a quiet neighborhood, near a recreational park, tennis court, and basketball court, this private apartment keeps you close to anything you may need.
The space is beautifully decorated and has one bedroom with one double bed, one single bed, and a TV, one bathroom, and a kitchen arrangement that provides a coffee maker, refrigerator, a microwave, a single stove top, and other essential amenities.
You will also have a private patio that overlooks the park, and whenever you go down to the beach, towels, umbrellas, and beach chairs will be provided. Made for three guests, this amazing rental unit comes at an average cost of $100 per night.
Carolina – Coastal Boho: Walk to Beach & Close to Airport #5
Another affordable yet highly rated Puerto Rico Airbnb in Carolina, this private apartment boasts a location that allows you to access all the major and essential spots of the city and is well-equipped to be your office in case you are a remote worker. Situated in a quiet residential neighborhood, your stay here is guaranteed to be pleasant and away from all the noise of the city.
The apartment has one bedroom with a queen-size bed, a bathroom, and a fully equipped kitchen. You can use the room's large table and fast wifi whenever you need to take care of business. There is also a patio that has a seating area and a hammock.
Since privacy is a priority for this host, you will have your own private entrance, the walls are completely soundproof, and the patio has a bamboo fence that keeps you separate from the guests in other units. This rental unit costs about $85 a night and is made for two guests.
Ponce – Cozy studio w/ King size bed – Near Ponce Hilton
This Puerto Rico Airbnb in Ponce is highly sought after due to its amazing affordability, accessible location, and charming ambiance. A studio apartment close to all the city's main landmarks, including Ponce Beach and La Guancha, this place offers the perfect space for you to come back and rest after a whole day of sightseeing and exploration.
The rental unit is compact—one bedroom with a king-size bed, bathroom, and a kitchen set-up. Air conditioning, wifi, TV, and all essential amenities are in place for a smooth and comfortable stay.
It might be a good idea for you to book this place well in advance since it is rarely vacant—proof of how ideal this Airbnb is for people in general. Sufficient for a maximum of two guests, this Airbnb is priced at an average of only $70 per night.
Arecibo – Experience Tropical Camping at a Cabin Close to the Ocean
If you want to experience living in the tropical forests of Puerto Rico, surrounded by palm trees, without having to pay too much, then this cabin is just right for you. You will feel as though you are camping out, while having all modern comforts at your disposal. This Puerto Rico Airbnb in Arecibo is what glamping is all about.
The cabin comes equipped with two beds, one bathroom, and all conveniences that will make your stay a pleasant one. Outside is a hammock where you can sit and watch the stars in the night sky. Whenever you feel like heading to the beach, you can walk through an enchanting jungle path and visit the Arecibo Lighthouse while you are there. An affordable stay for two guests, the rent for this Airbnb costs around $105 per night.
Book Your Best Puerto Rico Airbnb Experience Now!
Whether you want to explore life in the city or stay close to a beautiful beach, want a luxurious time with your family or a chance to catch up on some alone time, there is a Puerto Rico Airbnb out there that will provide you with all that you need for a satisfying and pleasurable vacation.
If you are planning to relocate to Puerto Rico and are searching for more permanent accommodations, our expert team at PRelocate is always happy to help.
Disclaimer: Neither PRelocate, LLC, nor any of its affiliates (together "PRelocate") are law firms, and this is not legal advice. You should use common sense and rely on your own legal counsel for a formal legal opinion on Puerto Rico's tax incentives, maintaining bona fide residence in Puerto Rico, and any other issues related to taxes or residency in Puerto Rico. PRelocate does not assume any responsibility for the contents of, or the consequences of using, any version of any real estate or other document templates or any spreadsheets found on our website (together, the "Materials"). Before using any Materials, you should consult with legal counsel licensed to practice in the relevant jurisdiction.
More Articles