How Puerto Rico Governs and What This Means for You
Posted:

August 26, 2022

Posted by:

Travis Lynk

Last Reviewed:

December 17, 2022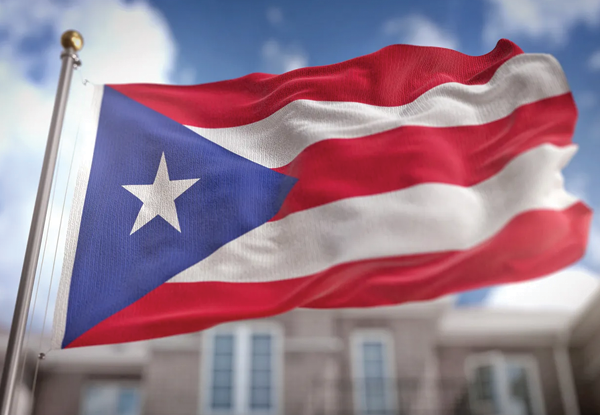 Puerto Rico's PROMESA
In 2016, the U.S. Senate passed the Puerto Rico Oversight, Management, and Economic Stability Act (PROMESA) which laid out a plan for the island to climb out of bankruptcy and pay off its debt. The law created the Financial Oversight and Management Board, which continues to help Puerto Rico reduce this debt, ensure its budget is sustainable, and promote economic growth. The President of the United States appoints the seven voting members of the Oversight Board, and the Governor of Puerto Rico or the Governor's designee serves as an eighth non-voting member.
By March 2022, Puerto Rico had ended its bankruptcy and cut its debt burden significantly, paving the way for further development. Keep reading to learn more about the structure of Puerto Rico's government and how its longstanding commitment to economic growth can reward those who relocate to the island.
The Political Status of Puerto Rico
Puerto Rico is a commonwealth of the United States, meaning that it is a part of the United States, but it does not have the same benefits or status as a state. Its territorial status remains a deeply divisive topic among members of Puerto Rico's public, with some residents favoring the status quo, some supporting U.S. statehood, and others endorsing independence for the island.
In 1917, citizens of Puerto Rico were granted statutory citizenship in the United States, which means that their citizenship is not guaranteed by the Constitution. As a result, Puerto Rican citizens are unable to vote in U.S. presidential elections unless they establish residency in one of the 50 states or Washington, D.C. On the other hand, they have the benefit of a guaranteed U.S. passport and are able to travel freely to and within the rest of the United States.
In 1952, Puerto Rico established its own constitution and, as such, governs most internal matters on its own. The U.S. federal government is responsible for the island's foreign policy. Puerto Rico also enjoys the protection of the U.S. military and recognizes the President of the United States as its chief of state.
Puerto Rico and its citizens are subject to most U.S. federal laws and many U.S. federal agencies have a representative in the commonwealth.
Puerto Ricans also vote for a member of the U.S. House of Representatives called a resident commissioner. The resident commissioner can participate in meetings of the House, introduce legislation, and speak on behalf of Puerto Ricans, but cannot vote for officials or the final passing of bills.
The Executive, Legislative, and Judicial Systems of Puerto Rico
An elected Governor heads the executive branch of the island's government. The Governor has the most influence of any official in decisions about Puerto Rico's internal affairs and leads a cabinet that includes the heads of executive agencies. The island is divided into 78 municipalities, similar to counties in a state. A mayor and municipal assembly govern each municipality.
Puerto Rico also has a Senate and Chamber of Representatives with 27 members and 51 members, respectively. These legislative positions are elected to a four-year term by popular vote.
The Judicial System of Puerto Rico is made up of a Court of Appeals, Superior Court, District Courts, and Municipal Courts, all governed by the Supreme Court. The Governor appoints the judges of the Supreme Court, which directs all parts of the Judicial System.
Some of Puerto Rico's Government Agencies
Besides hosting many U.S. federal agencies, the territory has its own government offices. Use this partial list as a reference for some of Puerto Rico's official bodies:
[Note that Puerto Rico's Spanish and English speakers alike recognize these official acronyms, which reflect the full Spanish-language names of Puerto Rican agencies. For example, the acronym for Land Administration is not LA but AT, for Administración de Terrenos. However, we have included English-language translations of the agency names for your convenience.]
Enjoy the Best of Both Worlds in Puerto Rico
You might think that prospective residents of Puerto Rico would have to pay heavy taxes to fund all of these government entities and services. Let us assure you, this is not the case.
In fact, by relocating to Puerto Rico, you and your business may be eligible for substantial tax incentives. Many of these tax benefits exist thanks to a landmark piece of legislation called Act 60. For more than a decade, this Act and its predecessors have been aimed at attracting high-net-worth individuals and turning Puerto Rico into a major hub for the export of services. Under Act 60's Individual Resident Investor Tax Incentive (formerly Act 22), an eligible individual investor can receive a 100% tax exemption on interest, dividends, short- and long-term capital gains, and gains on crypto-based assets acquired after moving. In addition, thanks to the Act 60 Export Services Tax Incentive (formerly Act 20), a relocated business may be eligible for a low 4% corporate income tax.
If you take a closer look, you'll soon discover that these benefits aren't all that this beautiful tropical island has to offer. Don't hesitate to contact us and learn more about how rewarding your new life in Puerto Rico can be.
Disclaimer: Neither PRelocate, LLC, nor any of its affiliates (together "PRelocate") are law firms, and this is not legal advice. You should use common sense and rely on your own legal counsel for a formal legal opinion on Puerto Rico's tax incentives, maintaining bona fide residence in Puerto Rico, and any other issues related to taxes or residency in Puerto Rico. PRelocate does not assume any responsibility for the contents of, or the consequences of using, any version of any real estate or other document templates or any spreadsheets found on our website (together, the "Materials"). Before using any Materials, you should consult with legal counsel licensed to practice in the relevant jurisdiction.
More Articles