Why You Should Invest in Solar Energy
Posted:

June 14, 2021

Posted by:

Travis Lynk

Last Reviewed:

July 12, 2021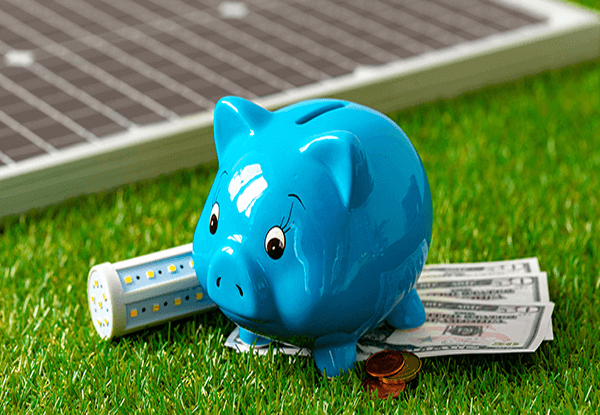 Puerto Rico's Act 60 Tax Incentives
Thousands of Americans are choosing to move to Puerto Rico due to the massive proposed federal tax hike. In stark contrast to the proposed tax increase, which would see the top capital gains tax rate rise from 23.8% to 43.4%, Puerto Rico's Act 60 tax exemption program offers a 0% capital gains tax rate and a 4% corporate tax rate.
However, to qualify for the tax incentives, Act 60 decree recipients must fully commit to living in Puerto Rico. For many, adjusting to the move can take some time. Due to hurricane season, cultural differences, and other factors, living in Puerto Rico can be very different from living in the mainland United States.
Electricity in Puerto Rico
Puerto Rico has few natural resources and no fossil fuel production, so the island relies on imported fossil fuels to meet its energy needs. Consequently, electricity prices in Puerto Rico have skyrocketed. Puerto Rican households pay some of the highest U.S. electricity rates—significantly more than the average U.S. homeowner. Further, setting up electricity in Puerto Rico can be a time-intensive process.
Fortunately, Puerto Rico does have access to renewable energy resources in the form of wind, hydropower, and solar. The island's warm weather and sunshine make solar power a particularly promising investment.
Solar Power
The popularity of solar power has exploded in the United States. This remarkable growth has been fueled by improvements in the manufacturing of solar systems. As a result, the cost of solar systems is significantly lower, and they are now accessible to more consumers.
Before investing in solar power, Puerto Rican households should consider the following factors:
Does the solar installation company have a good reputation?
How much does the solar system cost?
How practical would it be to use a solar system?
What kind of warranty does the solar system have?
Are we thinking of moving?
Will a new roof be necessary to install the solar panels?
What Is Planet Solar?
Planet Solar is the leading provider of renewable energy in Puerto Rico for residential, commercial, and industrial applications. A 2021 analysis by Solar Reviews ranked Planet Solar as the best solar company in Puerto Rico; it received an average rating of 4.47 out of five stars. Planet Solar's products are built specifically for Puerto Rican households and include hurricane protection. Customers can also receive a 12-year unlimited warranty.
In addition to their quality service, Planet Solar offers competitive rates. The average cost of a 5-kilowatt system is only $14,450; the resulting per watt rate is just $2.89. This exceptional company also provides some of the best solar financing in the United States, with rates under 3.0%.
As an added incentive, Planet Solar customers who purchase their solar system through Costco receive a Costco gift card for 15% of the system's cost. Costco also extends its generous satisfaction guarantee to Planet Solar's products.
PRelocate recommends Planet Solar for all your energy needs and encourages Puerto Rican residents to invest in a Planet Solar system. The following well-known organizations have invested in Planet Solar's products:
Walmart
Costco
eBay
Google
Ikea
Albertsons
Toyota
Sanyo
If you are interested in purchasing a Planet Solar system, visit their website or a local Costco.
Disclaimer: Neither PRelocate, LLC, nor any of its affiliates (together "PRelocate") are law firms, and this is not legal advice. You should use common sense and rely on your own legal counsel for a formal legal opinion on Puerto Rico's tax incentives, maintaining bona fide residence in Puerto Rico, and any other issues related to taxes or residency in Puerto Rico. PRelocate does not assume any responsibility for the contents of, or the consequences of using, any version of any real estate or other document templates or any spreadsheets found on our website (together, the "Materials"). Before using any Materials, you should consult with legal counsel licensed to practice in the relevant jurisdiction.