How Safe Is Puerto Rico for Expats?
Posted:

February 18, 2019

Posted by:

Sheila Olson

Last Reviewed:

February 18, 2019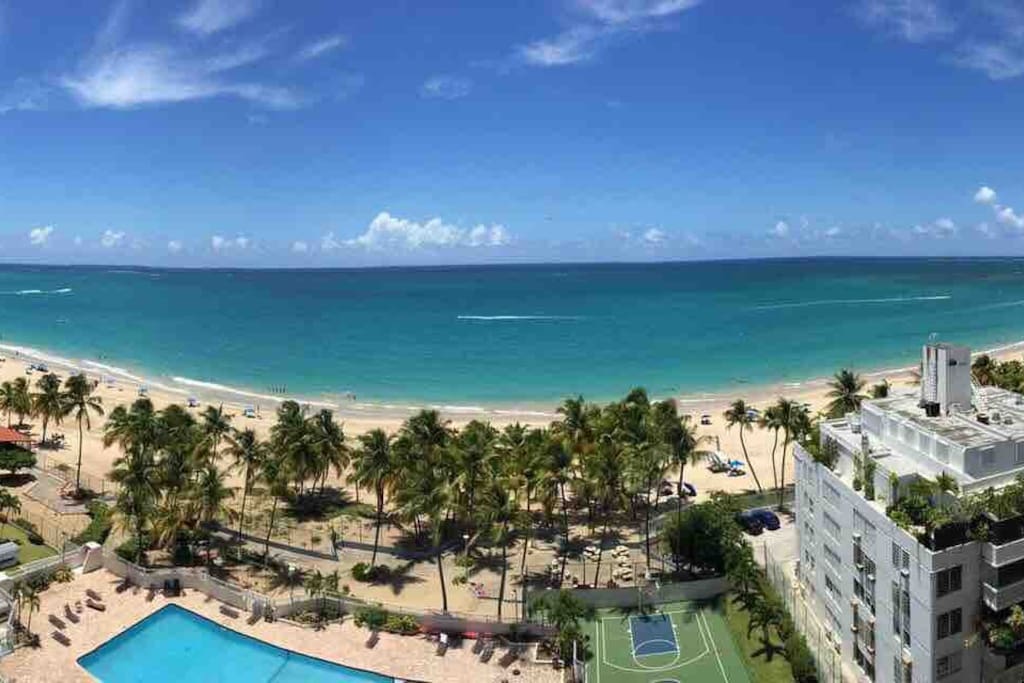 If you're considering relocating to Puerto Rico to take advantage of the tax incentives Act 20 or Act 22, it's only normal you'd have concerns about safety. There's no hiding the fact that Puerto Rico had a reputation for high crime in the 1980s and 90s. Stories of lawlessness during the aftermath of Hurricane Maria didn't help matters.
But the truth is, for the average person, living in Puerto Rico is about as safe as living in many metropolitan areas in the U.S., and safer in many of the commonwealth's resort and beach communities where expats tend to live.
In fact, San Juan made U.S. News & World Report's list of top 100 places to retire, beating out cities such as Salt Lake City, UT, Modesto, CA, Albuquerque, NM, and Providence, Rhode Island-based on factors such as crime rate, quality of life, cost of living, and desirability.
How safe is Puerto Rico?
Puerto Rico's population is about 3.3 million, comparable in size to Arkansas at 3.01 million. Here's how they compare in terms of violent crime, robbery, and property crime rates per 100,000 residents, according to the Federal Bureau of Investigation's Uniform Crime Report for 2016.
Crime Rates in Puerto Rico
| | | | | |
| --- | --- | --- | --- | --- |
| | Violent Crime        | Rape                    | Robbery                | Property Crime |
| Puerto Rico                   | 224 | 5 | 94 | 1,033 |
| Arkansas | 554 | 7 | 401 | 3,282 |
Breaking it out to the city level, here's a look at crime rates per 100,000 in some of the most popular places for ex-pats to live in Puerto Rico compared to similarly-sized cities in the U.S., again according to the FBI's Uniform Crime Report for 2016. Note: A U.S. city of comparable size is listed below each city in Puerto Rico for comparison purposes.
Crime Rates in Cities in Puerto Rico
Violent Crimes                     

Property Crimes                              

San Juan metro area

(pop. 2.1 million)

245

1,190

San Jose, CA metro area

(pop. 2.0 million)

280

2,177

Ponce metro area

(pop. 309,000)

264

1,209

Roanoke, VA metro area

(pop. 314,000)

243

2,264

San German metro area

(pop. 130,000)

253

826

Sherman-Denison TX metro area

(pop. 125,000)

273

1,990

Mayaguez metro area

(pop. 95,000)

263

1,211

Grant's Pass, OR metro area

(pop 89,000)

221

2,822
Do people living in Puerto Rico feel safe?
There are some interesting data points comparing crime statistics and the perception of safety in Puerto Rico and the U.S. compiled by NationMaster, a global research firm that collects and compares a variety of statistics about different countries. Here's what residents had to say about where they live: Note: On "perception" responses, a higher number indicates a higher number of respondents who agree.
Perception of safety in Puerto Rico
| | | |
| --- | --- | --- |
| | Puerto Rico                    | The U.S. |
| Feels safe walking alone | 55 | 74 |
| Fear of violent hate crime | 13 | 33 |
| Fear of assault or armed robbery | 75 | 75 |
| Believe theft and vandalism are a problem                         | 72 | 57      |
Safety tips for living in Puerto Rico
You should practice the same safety habits in Puerto Rico that you would when you move to any new city:
Take time to get to know Puerto Rico and the area you are settling in. Do some online research to find out if there are less safe areas to avoid after dark. Learn the routes to places you travel often.

Get to know your neighbors. Meeting and making friends with people who leave near you is a great way to increase your feelings of safety and wellbeing. They are also a good source of information about your new city.

Always lock your windows and doors. Invest in a security system if you feel more comfortable with the added security.

Be aware of your surroundings when you visit a new area for the first time. If you're not familiar with a neighborhood and you don't know much about it, avoid going alone, especially after dark.

Always lock your car and don't leave any valuables inside. Park near a street light and avoid secluded parking areas.

Don't carry large sums of cash. Debit and credit cards are easy to replace, but once cash is stolen, it's gone forever. Be aware of your purse; keep it securely closed and close to your body.
Many expats have relocated to Puerto Rico to take advantage of the low cost of living and generous tax incentives. No matter where you choose to make your home in the commonwealth, you'll find great places to eat, shop, enjoy the fabulous weather, and immerse yourself in Puerto Rico's laid-back culture.