Everything You Need to Know About Hurricane Preparation in Puerto Rico
Posted:

December 8, 2022

Posted by:

Travis Lynk

Last Reviewed:

January 11, 2023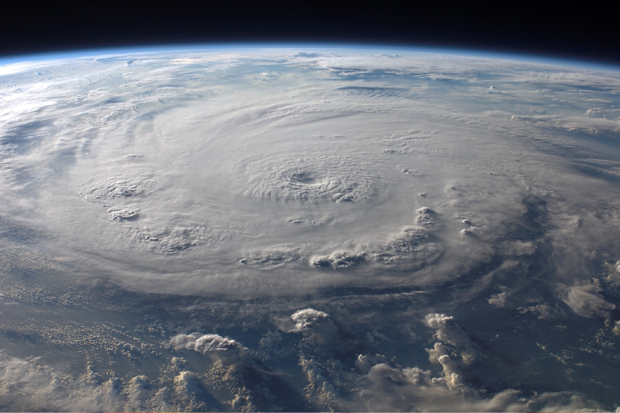 Read on for important tips to be aware of as a resident of Puerto Rico before, during, and after a hurricane.
Hurricanes: One of the Few Downsides to Life in Puerto Rico
Puerto Rico is a beautiful Caribbean island territory with gorgeous beaches and year-round warm weather—a paradise by all accounts.
It's fun to visit Puerto Rico, but living there is even better. From all over the United States and even the world, business owners and individuals take advantage of its many tax incentive programs to relocate to the island. Most expats settle in the San Juan area, and there are beautiful cities to choose from all over the island.
However, it's not just tourists and prospective residents who visit Puerto Rico. The entire island is also vulnerable to tropical storms and hurricanes that visit Puerto Rico from time to time. Hurricane Fiona in 2022 and Hurricanes Irma and Maria in 2017 are among the storms that have made landfall in Puerto Rico in recent memory.
What Are Hurricanes?
Hurricanes are storms that form over warm ocean waters, with winds of at least 74 mph that sometimes exceed 157 mph. Each hurricane receives a rating, or category, from 1 to 5. The higher that number, the stronger the storm, and the more likely it is to cause damage from flooding, strong winds, and storm surges if it comes ashore.
It's typical to see about a dozen such storms appear each year in the Atlantic Ocean. They're the dark lining to the silver cloud that is life in Puerto Rico.
Puerto Ricans know how to weather hurricanes—it's part and parcel of living on the island. However, if you're from a place where hurricanes aren't a big risk, you may not know proper hurricane preparation procedures.
If you're planning to visit Puerto Rico and make it your home, here's what you should know to protect yourself, your loved ones, and your home from tropical storms and hurricanes.
When Is Hurricane Season in Puerto Rico?
Official Hurricane Season Dates
Prospective residents and tourists often ask: When does hurricane season start in Puerto Rico? Officially, it begins on June 1. And when does hurricane season end in Puerto Rico? It's over on November 30.
Risks during and Outside of Peak Season for Hurricanes in Puerto Rico
This period is technically hurricane season in Puerto Rico, but don't expect to be completely safe from these storms outside of that time frame; these storms can appear before the official start date and after the official end date. You can expect most hurricanes to strike between August and October, with September being the peak month of hurricane season.
How to Learn about a Developing Storm
The National Oceanic and Atmospheric Administration (NOAA) maintains the National Hurricane Center website, which provides up-to-date information about developing tropical storms and hurricanes. You should find out whether an impact is likely at least five days in advance, giving you time to finish your storm preparations. Don't wait until the last minute to get started on these.
Check the National Hurricane Center website often during hurricane season and come up with a plan to evacuate or shelter in place long before a storm is bearing down. Keep an NOAA weather radio and extra batteries in your emergency kit.
Puerto Rico Weather during Hurricane Season
Overall, Puerto Rico weather is much more uniform than what you may be used to on the mainland; the usual Puerto Rico weather is one of the island's many draws to prospective residents.
The Average Daytime Temperature in Puerto Rico
The island is blessed with year-round sunny and summery weather. During hurricane season, average daytime temperatures often reach the mid- to high 80s. July and August are the hottest months. Temperatures for most of the island remain within a range from 65 to 90 degrees all year. Most of the year, there's little difference between daytime and nighttime temperatures in the San Juan metro area.
Average temperatures on the island vary between summer and winter by only about six degrees. The mountainous and wooded interior areas are typically cooler than the rest of the island.
The Rainy Season and Humidity in Puerto Rico
When is the rainy season in Puerto Rico? Puerto Rico sees the most rain during the summer, when it's not unusual to see seven inches of rain in a single month. San Juan gets more rain than the southwestern and northwestern parts of the country.
The northern and eastern coasts tend to feel more humid than the southern coast. However, in San Juan and other coastal cities, even hot and humid days are moderated by the presence of cool sea breezes.
Buy a Generator and Stock Up on Gas
There's a good possibility you'll lose electricity when a hurricane strikes. Depending on the severity of the storm and your location, it may take several days, weeks, or even months before power is restored. Buy the smallest possible generator that will meet your needs—most people only need something to power a fan, charge a few devices, and keep a small refrigerator cold.
How to Operate a Generator Safely
Remember to follow the directions for safe generator use; never plug your generator directly into the wall to avoid backfeed that may injure powerline workers. Run it every month or two for a little while each time to ensure it's still working (and that you know how to operate it) before the crisis happens.
How Much Extra Gas Should You Store?
Don't forget to keep enough gas on hand to fuel your generator for at least a few days. It's a good idea to keep at least 10 gallons but no more than 25 gallons (because of fire codes) on hand, especially if the hurricane is expected to be severe. Fuel trucks may not be able to get to your part of the island to restock local gas stations right away.
How Do You Store Gas Safely?
You'll want to familiarize yourself with how to store gas safely. Adding fuel stabilizer to the gas in your generator (which holds about five gallons) will keep it viable for longer periods of time.
Make sure to keep a separate stockpile of gas in containers approved for gas storage. In line with guidance from the Occupational Safety and Health Administration (OSHA), an approved safety can for storing gasoline is a closed container of no more than five gallons capacity, with a flash arresting screen, spring-closing lid, and spout cover to relieve internal pressure when exposed to fire.
Keep your containers tightly closed when not in use. Add some of the fuel stabilizer to each can as well once per year. About two ounces of fuel stabilizer for each five-gallon container should be enough to keep it from degrading for a full year.
Keep your gas tanks stored away from the sun and any heaters, preferably in a ventilated shed or garage. Avoid placing them on surfaces such as carpet that can create static electricity.
Ensure your vehicle's fuel tank is full before the storm hits, too.
Prepare an Emergency Supplies Kit
It's wise to assemble your emergency supplies kit early on and keep some of the contents in sealed plastic bags to minimize the risk of water damage during a hurricane. Priority items should include water and non-perishable food that will last for at least three days for each person in your household.
What Should an Emergency Supplies Kit Contain?
In addition, FEMA has reminded everyone to remember a list of essentials. We've added a few items to this list as well:
Battery-powered or hand crank radio and NOAA Weather Radio with tone alert (to keep up with important news, announcements, and warnings).
Devices to communicate with family either by phone or email
Matches, flashlights, and a multi-tool with can opener
First-aid kit
Extra batteries
Whistle
Masks to filter contaminated air
Plastic sheeting and duct tape to shelter in place
Trash bags, bathroom tissue, and other hygiene supplies
A supply of any daily medications you take
Baby formula, diapers, and wipes
Pet food and other necessary pet supplies
Birth certificates, passports, and other critical documents (stored in a waterproof container)
Sleeping bag or blanket and pillow
Disposable plates, cutlery, and paper towels
Books, cards, or other items to help pass the time
Irreplaceable items you cannot afford to lose
When Should You Buy Emergency Supplies?
It's generally easy to find such supplies in stores throughout San Juan and beyond, but the further in advance you buy them, the better. Don't wait until the last minute when everyone else is buying or you may encounter shortages and long lines.
What Other Preparations Are Needed before a Storm?
Of course, this is not an exhaustive list of what to have ready for the storm. We have a further list of important actions you should take to keep your household safe when hurricanes visit Puerto Rico:
Fill your bathtub with water. Your water supply is likely to be cut off during a hurricane, and filling your bathtub with water gives you a supply for flushing the toilet and other applications for non-potable water.
Harness the power of the sun: Keep the lights on with solar-powered lights. Solar-powered fans are a good way to keep cool during a summertime hurricane. A solar mosquito zapper will also keep your place relatively bug-free as you weather the storm.
Freeze water bottles. They double as ice packs and can help keep your food cold if the power goes out.
Buy earplugs. If there are a bunch of generators in your area running, you might find it difficult to sleep without earplugs.

Get and charge a power bank to keep your phone charged. In a power outage, mobile data on your cell phone will be your only means to connect with the wider world, and it may be essential to contact friends and family or access information. Keeping your phone's battery on low-power mode will also buy you some extra time.
Stock Up on the Right Groceries
It's wise to stock up on extra food items well in advance to better weather the storm when hurricanes visit Puerto Rico. Pick food and drink that will last you a long time in the event of a prolonged disaster situation. Here are some items to seriously consider:
Gallons or large jugs of water
Canned meat, fish, fruit, and vegetables
Canned or boxed milk
Canned sauces
Pasta, oatmeal, and rice
Coffee and sugar
Peanut butter or other nut butters
Buying a butane camp stove and fuel will help you to prepare hot meals with your canned goods as appropriate and take some pressure off of your generator use. Remember to use your camp stove only in a well-ventilated area, preferably outdoors. Keep it on a flat and stable surface to avoid it falling over.
Protect Your Pets
Don't forget about your pets' needs. Purchasing additional pet food, medications, and other supplies for your pets will also help them weather the storm.
Ensure your contact information is current on any of their microchips and collars. This will make reuniting with them easier if you are separated during or after the hurricane.
Keep a Go-Bag in Case You Need to Evacuate
Each family member should have their own bag; a backpack or drawstring nylon bag are good options. Have a change of clothes, daily medications, device chargers, and copies of your birth certificate or ID and insurance cards.
If you're the head of your household, keep copies of everyone's documents in your go-bag.
Buy a flash drive and store photos of all your household possessions in case you need to file an insurance claim later.
It's also a good idea to scan all your family's important records and documents, such as medical and vaccination records, passports, and Social Security cards. If you own your home, scan your deed or title documents.
Keep a week's worth of cash on hand at a minimum. When the power goes out, credit and debit cards are useless.
After the storm ends, banks may limit the daily amount of cash you can withdraw for a while, so make sure you have enough cash to cover your needs.
Stay Safe After the Storm
If you evacuated, don't re-enter your home until it has been inspected and declared safe. The electrical lines and sewer systems may be damaged.
Throw away any food in your fridge and any other foodstuffs exposed to floodwater. It's better to be overly cautious and throw away anything you're unsure about. Don't drink tap water until you know it's safe. Boil it or use a purifying system if you don't have bottled water on hand.
Floodwater is packed with germs and bacteria. Use an alcohol-based hand sanitizer if you come in contact with it. Thoroughly disinfect any surfaces in your home affected by flood. Stay away from rivers and beaches.
Follow the government's warnings about flooded roads; avoid and report any downed power lines.
Protect Against Insects
Bug populations multiply in the standing water after a hurricane. The Centers for Disease Control and Prevention (CDC) recommends wearing long-sleeved shirts and pants and using EPA-registered insect repellent to protect against floodwater mosquitoes.
Use a product such as Mosquito Dunks on any standing water near your home to kill mosquito larvae. Each tablet should kill larvae for at least 30 days.
Be prepared for an explosion of fire ants after a hurricane. These nasty ants are actually waterproof and flock together to survive in a flood. Wear cuffed gloves, rubber boots, and long pants when you're cleaning standing water in your yard in case you run into a fire ant colony.
Puerto Rico Residents May Be Eligible for Assistance
In the wake of a hurricane, keep an eye out for a White House major disaster declaration. Residents of the island may be eligible for federal aid, such as grants for temporary housing and home repairs as well as low-interest loans to cover property losses.
You'll able to register online for assistance. Alternatively, call 1-800-621-FEMA (3362) or 1-800-462-7585 (TTY) for the hearing and speech impaired.
How Hurricanes May Affect Your Bona Fide Residency Status
Regardless of where you are during the time frame surrounding a hurricane's impact on the island, think about the implications for your bona fide residency status.
As an Act 60 (previously Act 20 and Act 22) tax incentive decree holder, you may be able to receive credit for up to 14 days of presence in Puerto Rico toward your 183-day requirement, regardless of whether you were on the island or traveling abroad.
IRS Rules on Bona Fide Residency
Let's review IRS Publication 570. It states: "You are considered to be present in the relevant territory on any day you are outside the relevant territory because you leave or are unable to return to the relevant territory during any 14-day period within which a major disaster occurs in the relevant territory for which a Federal Emergency Management Agency (FEMA) notice of a federal declaration of a major disaster is issued in the Federal Register."
Consult a Tax Advisor
Tax rules change frequently. Keep all related documentation that supports your residence status to defend any claims. We also recommend consulting your tax advisor to ensure you don't jeopardize the benefits from your tax incentives.
Final Thoughts: Be Ready Before Hurricanes Visit Puerto Rico
Let's recap. It's stressful when hurricanes visit Puerto Rico, but you can do a lot to secure yourself, your loved ones, and your property if you stay informed and prepared. Remain vigilant, especially during the peak season months between August and October when the risk from hurricanes is greatest, but don't let your guard down completely outside of that time frame.
Don't put off hurricane preparations, or you'll risk encountering long lines, high prices, and shortages of necessary items when the hurricane is bearing down on you. Stock up on non-perishable supplies and equipment in advance to the greatest extent possible. Make sure you adequately maintain and know how to operate appropriate equipment.
Have your evacuation route planned and keep your car's gas tank at least half full during the season. It's also a good idea to have life vests for every family member, including your pets.
Don't let hurricane season in Puerto Rico dissuade you from relocating to this Caribbean paradise. The threat of these storms is dwarfed by the enormous advantages of starting a new chapter of your life in Puerto Rico. Thousands of other Americans who have relocated from the mainland to the island have seen their businesses—from digital marketing and agriculture to countless others—thrive thanks to the low tax burden.
Here you'll enjoy not only the major Act 60 tax incentives, but also an overall lower cost of living that helps new residents to escape persistent inflation on the mainland. Overall, Puerto Rico weather is quite comfortable, and good weather days outnumber bad weather days here by a significant margin. In addition, the island offers thrilling sightseeing opportunities (Puerto Rico beaches are amazing!), delicious cuisine, and a vibrant culture.
Our expert team looks forward to answering any questions you may have about hurricane season in Puerto Rico and other issues related to your move to San Juan or elsewhere on the island. We're known for the quality of our service. We can save you time, money, and effort during your relocation to Puerto Rico.
Disclaimer: Neither PRelocate, LLC, nor any of its affiliates (together "PRelocate") are law firms, and this is not legal advice. You should use common sense and rely on your own legal counsel for a formal legal opinion on Puerto Rico's tax incentives, maintaining bona fide residence in Puerto Rico, and any other issues related to taxes or residency in Puerto Rico. PRelocate does not assume any responsibility for the contents of, or the consequences of using, any version of any real estate or other document templates or any spreadsheets found on our website (together, the "Materials"). Before using any Materials, you should consult with legal counsel licensed to practice in the relevant jurisdiction.