Local Holiday Shopping Guide for Puerto Rico
Posted:

December 11, 2019

Posted by:

Travis Lynk

Last Reviewed:

May 21, 2021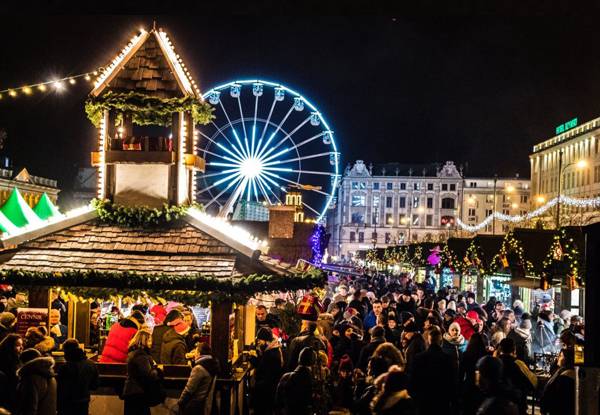 Local Holiday Shopping Guide for Puerto Rico
The holidays are approaching fast, so if you have not yet started your holiday shopping, you should do so soon. If you would like to support local Puerto Rican businesses this holiday season instead of funding the giants like Amazon, we have created a list of the best local stores for your holiday shopping.
For the Kids
If you're shopping for little ones this holiday season, stop into Bambola in San Juan. The store offers a wide variety of toys for children, ranging from dolls, to trucks, to art and craft supplies, to games. It also offers an array of children's books to teach your children about various subjects while honing their Spanish language skills. Bambola carries toys for children of all ages, with toys designed to help kids explore and discover new facets of the world, so whether your child is 2 or 12, you're bound to find something here.
For the Interior Design Enthusiast
If someone on your shopping list can't get enough of home decoration, from candles, to house plants, to artfully designed shower curtains, Bath & Bed Boutique is the perfect Puerto Rican store for their gift. The company's wide selection of products for the bedroom, bathroom, and every other room in the house makes it easy to find the right gift, no matter who you're shopping for.
For the Thrill Seeker
Do you have someone on your list who loves to live on the edge? If someone close to you loves a good adrenaline rush, a pass to Puerto Rico's Toroverde adventure park is the ideal gift. Located in Orocovis, the adventure park is the largest of its kind in the Americas and offers various tours to choose from. Adventure seekers can test their skills on the rope courses in the jungle or zoom across ziplines, including the biggest in all of the Americas, The Monster, where participants can reach a flight speed of over 150 km/h (93 mph).
For the Sweet Tooth
What better way to spoil the sweet tooth on your list than to treat them to the best homemade cookies in all of Puerto Rico? This artisan bakery in Bayamón offers a variety of exquisite homemade cookies, such as butter cookies, lemon wafers, and guava sticks. It's the best way to experience local Puerto Rican sweets, and your gift recipient will be left wishing for even more.
For the Artist
El Nido PR, with locations in San Juan and Plaza las Americas, is the perfect local Puerto Rican business for anyone who loves art, fashion, and dining in style. The store serves beers, rums, and cocktails in addition to burgers, brunch, and grilled and fried food, catering to a wide variety of tastes. It's loved for its unique, creative atmosphere, and patrons can also purchase clothing and local artwork and accessories. Give the artist on your list a unique t-shirt or accessory from El Nido PR or get them a gift card so they can indulge in the delicious food and alcohol.
If someone on your list loves new, creative, independent design, be sure to check out POP in one of its two locations: in Santurce, San Juan, or the San Patricio shopping center in Guaynabo. POP carries a wide variety of locally crafted items, so whether the person you're shopping for would prefer accessories and clothing, books, art, or handmade jewelry, POP has you covered. The business even offers services such as hairstyling, so a gift card might also be a thoughtful present for your artist friend.

For the Fashionista
Who on your list needs a stylish, locally designed handbag that they'd be proud to carry around? There's no shortage of designs and styles at Concalma, where you can find simple but fashionable handbags, backpacks, beach bags, pencil cases, hip pouches, and everything in between. You can visit the store in person in San Juan or order their products online from their website. Additionally, Concalma is passionate about supporting the local community, using local resources, industry, and designers, and their products are all fair trade.
For the Rum Connoisseur
If someone on your shopping list loves rum, they'll be thrilled about a gift from Ron del Barrilito, Puerto Rico's oldest running rum brand, which boasts the finest sipping rum on the island. You can choose from a number of rums, created lovingly and aged to perfection, or you can pick up tickets to one of Ron del Barrilito's tours for the rum lover in your life. With three different tours—a heritage tour, a mixology tour, and a tasting tour—there's something for everyone's tastes.
For the Coffee Lover
There are coffee lovers all over the world, but not all coffee is equal, and Cuatro Sombras's specially made coffee is among the best. The beans are harvested from the Yauco mountains in Puerto Rico, and the coffee is special due to its use of peaberry beans, which result in a more even roast and a cleaner cup. Cuatro Sombras also believes in fair trade and fairly remunerates the people who work hard to produce its specialty coffee. Coffee from this Puerto Rican coffeehouse would delight any coffee lover on your list.

Disclaimer: Neither PRelocate, LLC, nor any of its affiliates (together "PRelocate") are law firms, and this is not legal advice. You should use common sense and rely on your own legal counsel for a formal legal opinion on Puerto Rico's tax incentives, maintaining bona fide residence in Puerto Rico, and any other issues related to taxes or residency in Puerto Rico. PRelocate does not assume any responsibility for the contents of, or the consequences of using, any version of any real estate or other document templates or any spreadsheets found on our website (together, the "Materials"). Before using any Materials, you should consult with legal counsel licensed to practice in the relevant jurisdiction.