Puerto Rican Business Trips
Posted:

May 26, 2022

Posted by:

Travis Lynk

Last Reviewed:

July 1, 2022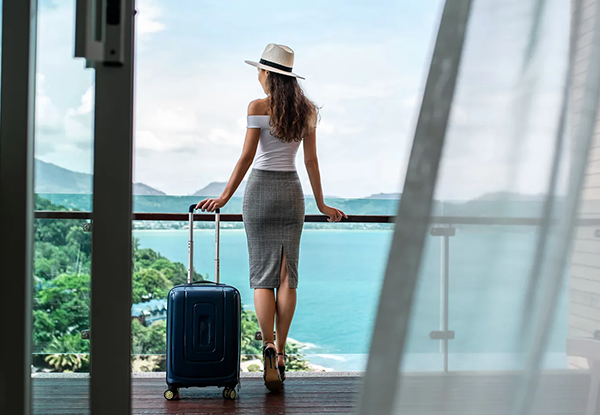 With the rise of flexibility in the workplace, Puerto Rico is the ideal place for a business trip getaway—especially considering that the island was named the number one travel destination in 2019 by The New York Times.
Lifestyle
The tropical lifestyle in this Caribbean paradise is rife with enjoyable activities. From the spas at the Condado Vanderbilt Hotel to unforgettable signature drinks at local bars, there are always things to do and places to dine at. You can also check out local markets where you can get fresh and authentic Puerto Rican food from its source.
In order to take full advantage of a stay in Puerto Rico, you can enjoy the laid-back ambiance and plethora of amenities at resorts like Dorado Beach. Moreover, after a long day of work, the island's famous nightlife is an ideal way to unwind.
Relaxation
Understandably, the motivation to stay active on business trips is often lacking. Nonetheless, in Puerto Rico, fitness is remarkably accessible; people often take advantage of outdoor activities by transforming them into exercise routines. From the El Yunque National Forest to beachside camping excursions at Acampa Nature Adventures, healthy and responsible exploration of Puerto Rico is always encouraged.
For a more traditional plan of well-being, wellness centers such as the Santosa Yoga & Health facilitate a healthy mindset and provide a space for meditation. In addition, top-quality gyms like Phyt New York offer fitness training and nutrition services.
The superb quality of life in Puerto Rico, when paired with a relatively low cost of living, makes wellness commonplace. From golf clubs to spas to expansive beaches, the amenities here are world-class.
Benefits of Scheduling Business Trips to Puerto Rico
One of the most significant benefits for a business traveler who has been newly immersed in Puerto Rican culture is enhanced focus and productivity. Here, people can achieve a pleasant balance between business success and personal fulfillment. To be inspired by all the people and nature this island has to offer is to get the true Puerto Rican experience.
Branching out from corporate travel, don't hesitate to make friends by involving yourself in chat groups full of like-minded people that share the same interests as you, whether that be sports, work, food, or hobbies.
Relocating to Puerto Rico
If you enjoy traveling to Puerto Rico on business, why not move yourself and your business to the island? Here, you can mix business and pleasure while enjoying a vacation-like lifestyle year round. Every year, many Americans choose to relocate to Puerto Rico for its tax benefits and enticing lifestyle.
These tax benefits are made possible through Act 60, which is divided into the Export Services Tax Incentive and the Investor Resident Individual Tax Incentive. Moreover, to decrease the time and money spent in the process of relocating, PRelocate helps individuals and businesses make the move as easy as possible. Contact us to discover how PRelocate can help you enjoy Puerto Rico's tax benefits.
Disclaimer: Neither PRelocate, LLC, nor any of its affiliates (together "PRelocate") are law firms, and this is not legal advice. You should use common sense and rely on your own legal counsel for a formal legal opinion on Puerto Rico's tax incentives, maintaining bona fide residence in Puerto Rico, and any other issues related to taxes or residency in Puerto Rico. PRelocate does not assume any responsibility for the contents of, or the consequences of using, any version of any real estate or other document templates or any spreadsheets found on our website (together, the "Materials"). Before using any Materials, you should consult with legal counsel licensed to practice in the relevant jurisdiction.