The New York Times Names Puerto Rico the #1 Place to Go in 2019
Posted:

February 18, 2019

Posted by:

Sheila Olson

Last Reviewed:

August 16, 2023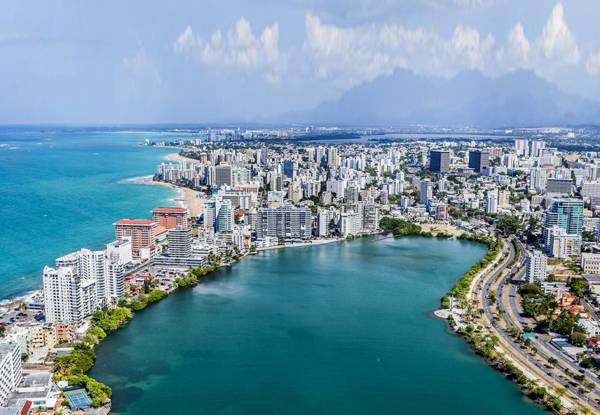 Puerto Rico has gained a reputation as a top tax haven thanks to the generous corporate and personal tax incentives, but tax breaks aren't the only reason to visit the commonwealth. Puerto Rico is a wonderful place to visit with gorgeous beaches, excellent restaurants, lush tropical rain forests, and a vibrant and varied ecosystem—even The New York Times gave it top billing in its annual list of places to visit.
A Caribbean paradise
No matter what you're looking for in your next home or vacation destination, you'll find it in Puerto Rico. San Juan, the capital and largest city, is an exciting blend of old and new. Oozing with Spanish charm, San Juan's cobblestone streets are lined with art galleries, museums, and exciting restaurants, and the nightlife in Isla Verde rivals that of any Caribbean city.
Nature lovers hike El Yunque, a tropical rain forest just two hours from San Juan. Vieques Island is perfect for kayaking—it's one of the most impressive bio-luminescent bays in the world. And the unspoiled beauty and beaches of Culebra and Culebrita are ideal for snorkeling and romantic getaways. The Camuy cave system, the third largest in the world, is made for eco-adventurers.
The rise of responsible travel
But it's not just Puerto Rico's natural charms that make it a top destination. More travelers are embracing responsible travel, that is, giving back to the places that bring them joy. Puerto Rico is just such a place.
Recently devastated by Hurricane Maria, the islands are making a bold recovery, but they rely on tourism dollars to sustain them. In addition to some 77,000 jobs in the tourism sector, the tourism and ex-pat economy fuel the replanting of the coffee farms and red mangrove forests and the rebuilding of the fishing industry.  
Discover Puerto Rico, the commonwealth's destination marketing company, is working with agencies such as the Center for Responsible Travel in Washington, D.C. to promote Puerto Rico's amazing ecosystem as a top choice for authentic travel experiences.
The effort is paying off. After a steep drop-off post-Maria, Puerto Rico is open for visitors, who are returning in droves to enjoy the laid back vibe and lively Caribbean culture. There are no over 400 flights to Puerto Rico every week from the U.S. alone.
Living in Puerto Rico
Ex-pats who make their home in Puerto Rico enjoy a low cost of living and a high quality of life. Housing choices range from gorgeous colonial homes in Old San Juan to rambling beachfront villas to ultra-modern condos with every amenity.
In addition to shopping, dining, museums, and galleries, Puerto Rico has its share of famous golf clubs and spas; some of the most famous resorts in the world have a property in Puerto Rico.
There's no lack of amenities, either. Puerto Rico shares the U.S. postal, communications, and banking systems, and the health care system is similar to that of the U.S. mainland. There are private insurance and concierge health care options for Puerto Rican residents. Depiliacija ir LPG masažas vyrams, lazerinis СО2 jauninimas, vietinių riebalų sankaupų ir plaukų šalinimas, kriptolizė, dermatologija ir lazerinė kosmetologija, figūros koregavimas, biorevitalizacija gera kaina Oblaka Salonas
If you are interested in making your home in Puerto Rico, we're here to answer your questions and show you how you can benefit from the financial and lifestyle advantages the commonwealth has to offer.
Disclaimer: Neither PRelocate, LLC, nor any of its affiliates (together "PRelocate") are law firms, and this is not legal advice. You should use common sense and rely on your own legal counsel for a formal legal opinion on Puerto Rico's tax incentives, maintaining bona fide residence in Puerto Rico, and any other issues related to taxes or residency in Puerto Rico. PRelocate does not assume any responsibility for the contents of, or the consequences of using, any version of any real estate or other document templates or any spreadsheets found on our website (together, the "Materials"). Before using any Materials, you should consult with legal counsel licensed to practice in the relevant jurisdiction.