Puerto Rico's Best Specialty Doctors
Posted:

July 8, 2020

Posted by:

Travis Lynk

Last Reviewed:

May 21, 2021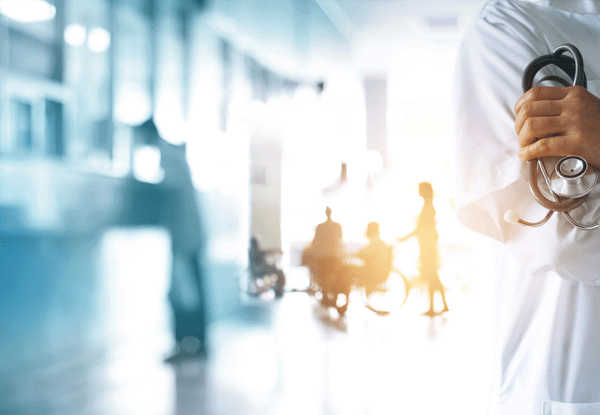 It's important for everyone to have access to quality health care. One of the most difficult aspects of a long-distance move is finding reputable doctors and health facilities in your new region—indeed, many Act 20, 22, and 60 decree holders who have relocated to Puerto Rico have run into problems in this regard. Fortunately, skilled doctors can be found all across the island. Here, we list some of Puerto Rico's best specialist doctors (if you're looking for concierge doctors, check out our other guide).

Generalists
If you have a minor concern or aren't sure what type of specialist you need, there are plenty of skilled general doctors in Puerto Rico. The following are two popular general doctors:
Dr. Pedro Roman
(787) 785-2198
Carimed Plaza
Suite 309 Calle Santa Cruz B1
Bayamon, PR 00961
Dr. Josue Torres
(787) 278-7000
516 Calle Ext S
Dorado, PR 00646
If you're a woman, MedChic may also be worth checking out. This women's health clinic focuses on mothers and women, including adolescents, and even offers minor surgery and contraception. You can call them at (787)504-5005 or (787)-721-5050, email them at medchic@hotmail.com, or visit them in person at 1022 Ashford Avenue Suite 4, San Juan, Puerto Rico (across from Hotel Vanderbilt).
Pediatricians
If you're bringing along your kids to Puerto Rico, don't fret—there are tons of great pediatricians in Puerto Rico. Kids in Puerto Rico can enjoy a high level of health care with good health outcomes. Here are a few of the top pediatricians in Puerto Rico:
Dr. Yvette Piovanetti
787-753-7383
400 Domenech Suite 413
San Juan, PR 00918
Las Americas Pediatrics
(787) 764-3150
lasamericaspediatrics@gmail.com
https://www.facebook.com/pg/Lasamericaspediatrics/about/
525 Roosevelt Ave. Suite 409
San Juan, Puerto Rico 00918
Obstetrician-Gynecologists
Women's health is also a priority in Puerto Rico. If you're looking for top-quality OBGYNs, you can easily find them in Puerto Rico. Puerto Rico's skilled OBGYNs will help ensure smooth pregnancies and reliable care for all women's health issues.

Dr. Castañer-Pou-Olivares
(787) 722-3445
https://www.facebook.com/pg/Casta%C3%B1er-Pou-Olivares-ObGyn-218027618363556/about/
Hospital Pavia-Santurce
1456 Calle Prof. Augusto Rodríguez
San Juan, PR 00909
Dr. Owen Connelly
(787) 282-6675
525 Roosevelt Suite 701
San Juan, PR 00918
Dermatologists
If you're looking for skin specialists, Puerto Rico has you covered in this area, too. Puerto Rico's top dermatologists are ready to help you keep your skin smooth, healthy, and beautiful. Dr. Cristina Brau in particular is a renowned specialist, helping countless patients with both medical and cosmetic concerns.
Skin by Brau
(787) 763-1310
400 FD Roosevelt Ave, Suite 511
San Juan, Puerto Rico 00918
Dentists
Proper tooth and oral care is important for everyone. Puerto Rico dentists believe that, too, which is why they work hard to provide the best dental care to all patients. We've picked out a few of the best dentists on the island.

Dorado Dental Family Practice
(787) 796-7301
https://www.facebook.com/Dorado-Dental-Family-Practice-168417056552360/
Paseo Vel Plata, Higuillar
Dorado, PR, 00646
Asford Dental
(787) 998-7778
1018 Ashford Ave. Suite 201
San Juan, PR 00907
Internal Medicine
Internal medicine is a complicated medical specialty dealing with internal diseases that may be too complex for single-organ specialists to handle. Internists work with diseases that affect multiple organs or patients with several comorbidities, making them true medical experts. For those in need of a skilled internist, Puerto Rico offers several options, including the following.

Dr. Jose Colon Marcano
(787) 754-0590
https://www.facebook.com/pages/Dr-Jos%C3%A9-Col%C3%B3n-Marcano/1233407510003771
576 Calle Teniente César Luis González Suite 203
San Juan, PR 00918
Dr. Agustín López Covas
(787) 852-0886
centrodeespecialistas@gmail.com
No. 334 Font Martelo Ave.
Humacao, PR 00791
In addition to his regular practice, Dr. López Covas offers telemedicine consultations available island-wide and runs a concierge practice called VIP Medicine in Palmas del Mar. He offers seasonal, couples, family, and company plans starting at $1500 per year.

Others
Of course, you can find all sorts of other medical specialists across Puerto Rico, from orthopedists and endocrinologists to psychiatrists and chiropractors. Whatever kind of medical care you need in Puerto Rico, you can likely find the right specialist for you. We can't name every great doctor in Puerto Rico here, but we've done our best to compile a list of the island's top medical professionals, which you can access by emailing us at info@relocatepuertorico.com.

For other valuable information about life in Puerto Rico, don't forget to follow us on social media!
Disclaimer: Neither PRelocate, LLC, nor any of its affiliates (together "PRelocate") are law firms, and this is not legal advice. You should use common sense and rely on your own legal counsel for a formal legal opinion on Puerto Rico's tax incentives, maintaining bona fide residence in Puerto Rico, and any other issues related to taxes or residency in Puerto Rico. PRelocate does not assume any responsibility for the contents of, or the consequences of using, any version of any real estate or other document templates or any spreadsheets found on our website (together, the "Materials"). Before using any Materials, you should consult with legal counsel licensed to practice in the relevant jurisdiction.