The Process to Purchase a Used Car
Posted:

December 12, 2019

Posted by:

Travis Lynk

Last Reviewed:

May 21, 2021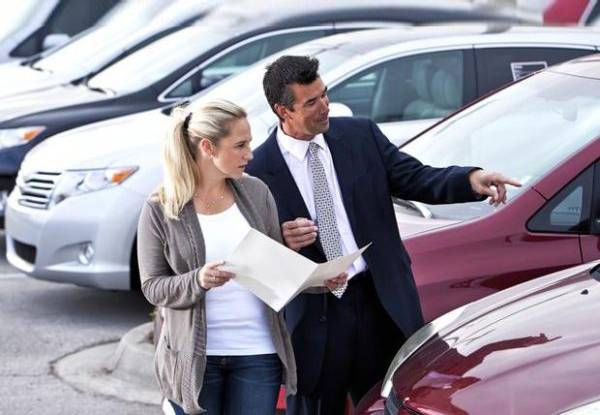 The Process to Purchase a Used Car
We already outlined in a previous post the process of obtaining a driver's license in Puerto Rico. To accompany that driver's license, you need a car, and if you would prefer to buy a used car from a private owner, this post details the procedure to follow.
Craft a Bill of Sale
Once you find a car that you like from a private seller and strike up an oral agreement to purchase the car, you need to move the agreement to paper to legalize it. For this, you need to craft a bill of sale. The exact form can differ, but it must be a legally binding agreement that stipulates all necessary conditions of the transaction.

We at PRelocate have a template for a bill of sale, and we would be happy to provide it to any of our clients who request it.
Make the Payment
How much you will pay is decided in negotiations between you and the seller, but you must pay the amount that both parties agree upon and write down on the bill of sale. Assuming you do not need to take out a loan to purchase the car, you can make the payment in cash, through a manager's check, or via a wire transfer. You must determine the payment method with the seller, but bear in mind that wire transfers, for example, incur a fee.
Go to a Notary
For the transaction to be legally recognized, both the buyer and seller must go to a notary for the title. Both parties must be physically present, and the document must be filled out correctly. It is entirely in Spanish, so if your Spanish is not quite up to speed, familiarizing yourself with the content of the document in advance may be a wise idea. Bringing along a trusted Spanish speaker may also bring you peace of mind.
Buy Stamps
For the transfer of the title, you will require "sellos," which are government stamps used instead of money to pay for government processes. You can purchase sellos at a bank, but there are also various stores and locations that offer both sellos and notary services. If you would like to look into these alternative locations, simply let us know. We have a long list of notaries who also sell government stamps all across the island, and we can provide it to any client who would like it.
Transfer the Title
Once you have completed all the above steps, you are ready to initiate the official process of transferring the title. After transferring the money to the seller, visit your local DTOP office with your signed and notarized title, the executed bill of sale, and your government stamps and have the officials process the title transfer. They will provide you with a title in your name and the respective license. Then, the car is officially and legally yours. Enjoy your newfound mobility across the island of Puerto Rico.
Disclaimer: Neither PRelocate, LLC, nor any of its affiliates (together "PRelocate") are law firms, and this is not legal advice. You should use common sense and rely on your own legal counsel for a formal legal opinion on Puerto Rico's tax incentives, maintaining bona fide residence in Puerto Rico, and any other issues related to taxes or residency in Puerto Rico. PRelocate does not assume any responsibility for the contents of, or the consequences of using, any version of any real estate or other document templates or any spreadsheets found on our website (together, the "Materials"). Before using any Materials, you should consult with legal counsel licensed to practice in the relevant jurisdiction.