The Process to Purchase a Used Car in Puerto Rico
Posted:

December 18, 2022

Posted by:

Travis Lynk

Last Reviewed:

January 10, 2023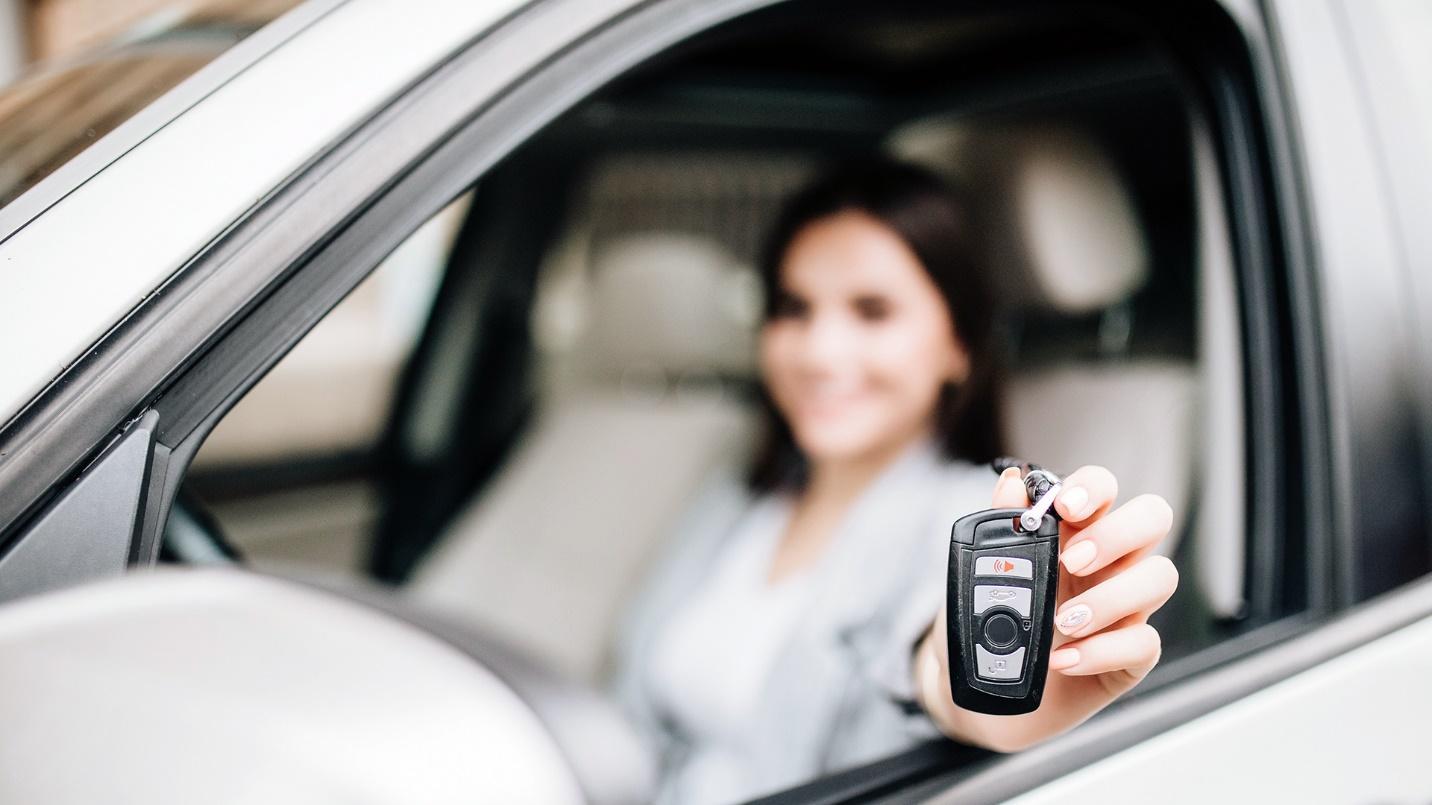 If you want to learn the most important things about buying a used car in Puerto Rico, you've come to the right place. Is buying a car in Puerto Rico different than buying in the US? Yes, it is. We've laid out some helpful guidance and tips below. If you're an American buying a car in Puerto Rico, keep reading—this is news you can use.
Buying a New Car vs. Buying a Used Car in Puerto Rico
If you relocate to Puerto Rico to benefit from the island's generous Act 60 tax incentives, you must commit to becoming a bona fide resident of this U.S. territory. For many, that includes buying and servicing a car.
Life is better here with a good set of wheels. Think about whether you'd like to buy a new or used car.
Buying a new car from a dealership has its advantages. For example, you won't have to worry about earlier wear and tear, or whether a new car has been maintained on schedule. With a new vehicle, you'll probably have better warranty options and the latest technology.
Alternatively, you can buy a used car, which comes with a different set of pluses. A used vehicle has already taken the depreciation hit. It usually has a lower price tag than a new car. Insurance rates will be lower on a used vehicle too.
In this article, we'll focus on how to buy a used car on the island. Fortunately, used cars for sale in Puerto Rico aren't hard to find. Buying a used car will be easier if you first obtain a Puerto Rico driver's license.
Here you can choose from one of two options: you can buy a car from a private seller or a used car dealership.
Let's take a step-by-step look at each one.
Finding Used Cars for Sale in Puerto Rico from Private Sellers
Your first option is to look online to find used cars for sale in Puerto Rico by owner. Here's a short list of sites with used cars Puerto Rico listings.
Watch out for scams on these and other online sources. Not all private sellers are legit. If an ad looks too good to be true, it probably is.
Alternatively, some locals like to visit Puerto Rico's nicer neighborhoods, where it's common for one household to have several vehicles and ask if one is for sale.
Once you've found a used car that interests you, run through the following checklist:
Inspect the vehicle closely.
Take it out for a test drive.
Inquire about the vehicle's history. Is there water damage?
Ensure the seller has the title and license to the car.
Crafting a Bill of Sale
The next step is negotiating a mutually acceptable sales price for the used vehicle and working out the sale details.
An informal understanding with the seller isn't enough; the agreement must be legalized with the correct paperwork. That means crafting a bill of sale. This should be a legally binding agreement that lays out the conditions of the transaction.
We at PRelocate have a template for a bill of sale. We're happy to provide it to any client who requests it.
You should exercise a little extra caution when buying from an individual seller. Consider going with them to a Driver Services Center (CESCO) under the Department of Transportation and Public Works (DTOP) to ensure they don't have unpaid traffic or speeding tickets. Any outstanding tickets are connected to the vehicle, not the driver. Those violations will transfer over to their new owner—you—unless settled before purchase.
Making the Payment
Now that you and the seller have agreed upon a price and confirmed you won't be responsible for unpaid tickets, you'll write the sales price down on a bill of sale. Then you'll pay that amount in cash, with a check, or via a wireless transfer.
Be aware: banking services here can be slow partly because of outdated technology. Online banking services are often limited to a handful of basic transactions on the island. Depositing a check at a bank also takes longer here than on the mainland. Policies and procedures can vary widely between banks and branches that belong to the same bank. Don't be surprised to encounter extra fees for and questions about many transactions, including sending or receiving a wire transfer.
Financing a Car Purchase
What if you'd prefer to finance the purchase of your car? Depending on your bank, financing may be tricky if you buy from an individual seller. Buying a used car on the island differs in another important respect from buying one on the mainland: many Puerto Rican banks will not preapprove you for a car loan until after you've identified the specific vehicle you'd like to buy from a particular dealership.
Here you won't necessarily know the annual percentage rate of your loan either before purchasing your vehicle. You may be charged an interest rate that is higher than what you would receive on the mainland.
Check with a few banks for the details. A few local bank possibilities for a car loan include:
Loan application requirements may vary between banks, but we'd suggest that you be ready to provide the following information before you start an application for auto financing:
Driver's license
Social security number
Email address
Utility bill that shows your physical address in Puerto Rico
Income information
Your two most recent paystubs
Your three most recent bank statements
Telephone number of your current or previous employer
Visiting a Notary
The buyer and seller must go to a notary for the title for the transaction to be legally recognized. Both parties must be physically present. The document will be entirely in Spanish and must be filled out correctly. It would be wise to familiarize yourself with the document ahead of time, especially if you are not fluent in Spanish. Bringing along a trusted Spanish speaker may also be helpful.
Here are a few reputable notaries in Puerto Rico:
Buying Stamps
You will need government stamps called "sellos" to transfer the title. You can purchase these at a bank, various stores, and other locations that offer sellos and notary services.
We at PRelocate have maintained a list of notaries who sell government stamps across the island. We're happy to provide it to any client who desires it.
Transferring the Title
The purchase of your used car will be nearly complete at this point. You'll be ready to officially transfer the title. Visit a CESCO/DTOP office with your signed and notarized title, the executed bill of sale, and government stamps so the officials there can process the title transfer.
The officials will provide you with a title in your name and a license. At this point, the car is officially yours.
Buying a Used Car from a Dealership
Instead of buying a used car in Puerto Rico from an individual seller, you can also visit a used car dealership. We've listed several reputable ones below:
Be sure to bring the following documents. You'll need at least some of them to complete the used car purchase.
Driver's license
Social security card
Utility bill showing your current address in Puerto Rico
Your two most recent paystubs (if financing)
Your three most recent bank statements (if financing)
Keep in mind that when buying a used car in Puerto Rico at a dealership, it's not easy to get a price much lower than the list price. However, you'll likely have better luck negotiating extra features for the agreed-upon price.
Fortunately, when it comes to the sticker price, what you see is often what you get. It generally includes tax, title, and license fees already, so you won't necessarily have to worry about dealerships tacking on excessive additional taxes and fees at the last minute.
To be on the safe side, don't drive the car off the lot (even if they offer to let you do so) until after you've completed the necessary paperwork.
Insurance and Registration
When buying a used car in Puerto Rico, you're also required to purchase (at a minimum) Seguro Obligatorio (Obligatory Insurance). This will cost roughly $250 per year and provides only limited coverage.
Consider purchasing more comprehensive coverage, perhaps from one of these reputable Puerto Rican car insurance providers:
Besides the license plate, you will receive an important tag called a "marbete." Put this sticker on your passenger window. It's proof of your registration and required basic insurance coverage. Be sure your marbete remains up to date and keep relevant paperwork readily available in your vehicle. Otherwise, the police could charge you hefty fines.
You must renew your marbete annually, and must have paid all traffic tickets by the time of your renewal. Ensure you've kept receipts of those payments in case DTOP loses its records of the original payment and pressures you to pay again.
Don't Forget about the CESCO App
Do you have COVID-19 concerns or a schedule that's just too full?
If you'd like to have some more flexibility with related visits at CESCO/DTOP, it may be possible to use the new CESCO app to complete some aspects of the used car purchase process. The app should allow you to initiate the title transfer and set up necessary follow-up appointments with CESCO. With the app, you and the seller may not have to travel together to the CESCO office either, leaving you free to go there alone at your convenience.
Road Conditions in Puerto Rico
Congratulations! You now have your own used car to get around the island.
Here are some other considerations to be aware of as a new driver on the island.
Driving on Puerto Rico's roads can be challenging. Even highways are not always well maintained, leaving potholes that can wreak havoc on a speeding vehicle. Natural disasters have left some roads cracked and others narrow. Speed bumps are not always painted, and going over them can be jarring.
You'll be better equipped to handle such difficulties with a high-clearance vehicle like a Jeep, SUV, or truck.
If you have an adventurous personality and want to explore some mountainous parts of the island beyond San Juan, consider buying a 4WD or AWD vehicle. They'll handle difficult mountain roads with greater ease. You'll unlikely ever encounter snowy or icy road conditions here.
Stay alert and drive with caution on the island. Keep an eye out for road conditions and reckless drivers.
You Can't Spell Caribbean without "C-A-R"
And there you have it, an overview of the key things you need to know about buying a used car in Puerto Rico. Be sure to weigh the pros and cons of buying a new or used car and think about whether to buy from a dealership or a private seller in advance.
If you were wondering: is buying a car more expensive in Puerto Rico? You now know the answer is yes. It is more expensive here. However, the extra cost is a small price to pay when you consider the generous tax incentives, stunning outdoor adventures, and overall lower cost of living you'll enjoy on this island paradise.
PRelocate is a Qualified Promoter with Puerto Rico's Department of Commerce. Our friendly expert team is ready to answer any questions you may have about Puerto Rico used cars for sale or anything else connected to moving here. We're happy to show you how we can save you time and money with a trouble-free move.
Contact us today to learn more.
Disclaimer: Neither PRelocate, LLC, nor any of its affiliates (together "PRelocate") are law firms, and this is not legal advice. You should use common sense and rely on your own legal counsel for a formal legal opinion on Puerto Rico's tax incentives, maintaining bona fide residence in Puerto Rico, and any other issues related to taxes or residency in Puerto Rico. PRelocate does not assume any responsibility for the contents of, or the consequences of using, any version of any real estate or other document templates or any spreadsheets found on our website (together, the "Materials"). Before using any Materials, you should consult with legal counsel licensed to practice in the relevant jurisdiction.