What to Do on Valentine's Day in Puerto Rico
Posted:

February 3, 2020

Posted by:

Travis Lynk

Last Reviewed:

May 21, 2021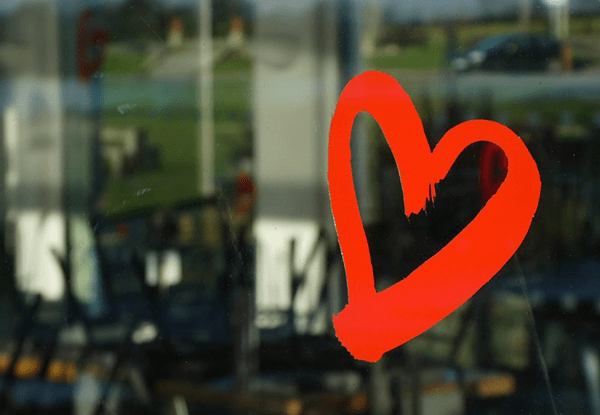 What to Do on Valentine's Day in Puerto Rico
Are you spending this Valentine's Day in Puerto Rico with someone special? As a sunny Caribbean island territory, Puerto Rico offers an abundance of options for a romantic Valentine's Day in the sun. From beach picnics to Valentine's Day dinner dates, here's what you can do on Valentine's Day this year in Puerto Rico.
Beach Dates
The islands all across the Caribbean are primarily known for their beautiful beaches that people travel from all over the world to visit. Take advantage of Puerto Rico's natural beauty to enjoy a stroll on the beach or a beach picnic with your special someone. Seven Seas Beach in Fajardo is known for being particularly nice in February. Other alternatives include Isla Verde, a popular resort beach in San Juan with all the amenities you could ever need, and Playa Peña, a cozy little beach in the middle of Old San Juan with relatively few visitors, making it ideal for a romantic beach date.
If you like the sound of dining at the beach but don't want to pack your own food for a picnic, try the restaurant at Numero Uno Beach House in San Juan, formerly known as Pamela's. The restaurant offers a number of Caribbean favorites and boasts a range of signature cocktails and wines. It's the ultimate Caribbean dining experience on a beautiful Puerto Rican beach—a perfect Valentine's Day for any couple.
If a beach date sounds great but you're a little more adventurous, Fajardo's bioluminescent bay kayaking tours might be right for you. The plankton that live in the bay, a special type that can light up in the dark, give it a magical, mystical feeling, especially at night—definitely a romantic atmosphere for a Puerto Rican Valentine's Day.
Another option for a beach date is renting a sailboat and sailing Puerto Rico's pristine waters. Whether you prefer to sail into the sunset or have the moon light your way, a sailboat date in Puerto Rico is a guaranteed recipe for romance.
Restaurant Dates
If you're the type that prefers a good, old-fashioned dinner date on Valentine's Day, Puerto Rico won't disappoint you. Star Fish Restaurant at the Fajardo Inn Resort is an elegant way to experience top-quality Puerto Rican dining, with different dishes lovingly crafted each evening by experienced professional chefs. You can decide which is more romantic—dining inside the elegantly decorated venue or on the veranda, which offers an exquisite view of the resort's pool and gardens as well as the Atlantic Ocean.
If you're in Condado, consider taking your special someone to 1919 Restaurant in the Condado Vanderbilt Hotel, a high-end restaurant with exquisite dishes prepared by Michelin Star-rated chef Juan José Cuevas. The restaurant uses only the highest-quality local and artisanal ingredients to ensure a delicious, healthy, and socially conscious meal.
A further option for dinner is Marmalade, a restaurant and wine bar that brings together fresh, local ingredients to create mouthwatering dishes from around the globe. From kimchi and poke to jamón Ibérico and gnocchi, Marmalade offers a menu to suit everyone's tastes, topped off with a scrumptious dessert to end the night. Enjoy the meal with a large selection of unique cocktails and quality wines.
Outdoor Dates
With sunny weather year-round, Puerto Rico is a great place to enjoy outdoor dates. Why not spend the evening taking a romantic stroll through Old San Juan with your beloved? As one of the oldest cities in the Americas, Old San Juan's quaint cobbled streets make for the ideal romantic stroll on Valentine's Day. Restaurants are plentiful, so you can stop into a restaurant of your choice for a romantic dinner along the way. You can choose to book one of the numerous walking tours or explore Old San Juan's unique history on your own.
If you and your partner are nature lovers, why not take a hike through El Yunque, Puerto Rico's natural rainforest, for Valentine's Day? One of the most biologically diverse forests in U.S. territory, El Yunque offers breathtaking nature views, making it the ideal Valentine's Day attraction for sporty couples. With towers, observation points, pools, and more, there's lots to see—just make sure to research what's open beforehand.
Rooftop Dates
If you'd like a sophisticated night out on the town with your partner, check out Mist Rooftop Bar+Kitchen at the San Juan Water Beach Club Hotel. You can enjoy a cozy evening with your special someone with delicious casual food, refreshing cocktails, and relaxing lounge beats, all from the rooftop of the San Juan Water Beach Club Hotel, which offers breathtaking views of the Atlantic Ocean. Go at sunset for the most impressive—and romantic—views.
Another option for a romantic evening under the stars is at Eter Rooftop Lounge & Rest in San Juan. Enjoy a panoramic view of San Juan as you savor expertly crafted delicacies throughout the night in a three-course meal. The night lasts from 5 p.m. until 11 p.m., giving you plenty of quality time with your beloved on Valentine's Day.
Disclaimer: Neither PRelocate, LLC, nor any of its affiliates (together "PRelocate") are law firms, and this is not legal advice. You should use common sense and rely on your own legal counsel for a formal legal opinion on Puerto Rico's tax incentives, maintaining bona fide residence in Puerto Rico, and any other issues related to taxes or residency in Puerto Rico. PRelocate does not assume any responsibility for the contents of, or the consequences of using, any version of any real estate or other document templates or any spreadsheets found on our website (together, the "Materials"). Before using any Materials, you should consult with legal counsel licensed to practice in the relevant jurisdiction.