What to Do Over the Holidays in Puerto Rico
Posted:

December 12, 2019

Posted by:

Travis Lynk

Last Reviewed:

May 21, 2021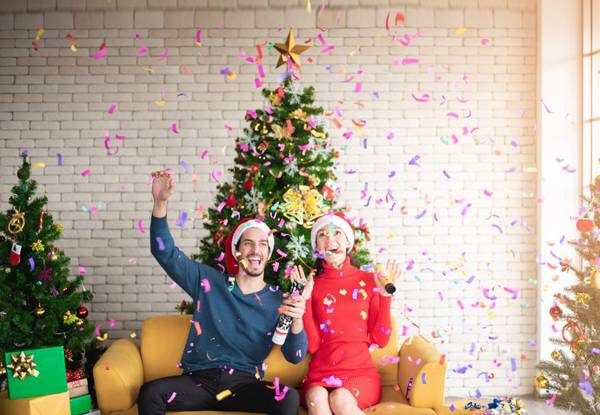 What to Do Over the Holidays in Puerto Rico
It's the holiday season again, and it's a lovely time of year to spend quality time with your family and friends. Puerto Ricans love the holiday season and offer no shortage of activities throughout this eventful period. If you're wondering what you can do this holiday season in Puerto Rico, we've designed a list of the top activities to enjoy.
Christmas Activities
Nutcracker Ballet (El Cascanueces)
From December 13 to 15 at the Centro de Bellas Artes, families, couples, or individuals can take advantage of a holiday classic, The Nutcracker. The play takes place at 8 p.m. on Friday and Saturday and at 4 p.m. on Sunday. Enjoy this Puerto Rican rendition of this world-famous play.
Santa's Christmas Garden (Jardín Botánico y Cultural de Caguas)
The botanical gardens in Caguas invite visitors of all ages from across Puerto Rico to partake in their Christmas beauty. The gardens will be decorated for Christmas, making the normally breathtaking botanical gardens even more magical. From December 19 until January 6, the venue will host a variety of events that families and individuals can participate in. Visit their Facebook page for more information.
If you have children to celebrate Christmas with this year, take them on down to Bahía Urbana, San Juan, for fun and games at NaviTown. Running from now until January 6, NaviTown offers games, parades, kids' rides, animals, and music—as well as elves and Santa Claus himself. This Christmas town, which is open from 11 a.m. until 11 p.m., is guaranteed to delight children of any age.
Of course, we can't list every single Christmas event in Puerto Rico. We've only listed some highlights here, but if you're interested in looking into even more events, check out this list from the website of the city of San Juan.
New Year's Activities
AUDACIA 2020 NYE BASH (Serafina Beach Hotel)
If you want to welcome the new decade in style, celebrate at Serafina Beach Hotel's 2020 New Year's party. You must purchase tickets to the event, and the hotel offers three different levels, allowing guests to choose how they want to celebrate the new year. All levels feature live music, food, and asopao—a traditional Puerto Rican stew—at 1 a.m. The event is only for adults.
The Éter Rooftop & Lounge in San Juan is hosting a New Year's party to usher in 2020. The event will feature music and live entertainment, and from the venue's rooftop, guests will be able to enjoy the best fireworks from San Juan to Isla Verde. With tons of drinks to choose from and champagne and hors d'oeuvres all night, this New Year's celebration is sure to be a blast. Given the presence of alcohol, the event is for adults only, but it's a great party to visit with friends or your partner.
New Year's Eve at Paseo Caribe
El Mercado de Paseo Caribe, a prestigious eatery in San Juan featuring 15 different restaurants, is also throwing a New Year's party. The event will feature music and dancing, and guests can dine at the restaurant of their choosing. Children are welcome at the event, and ticket prices are $35 for adults and $15 for children, but children 12 years and older must pay the adult price for a ticket.
Caribe Hilton New Year's Wonderland
Every year, the Caribe Hilton throws a renowned New Year's party that always sells out. This year, the party offers a unique experience with six different atmospheres and numerous DJs and bands. With a VIP ticket, you can also skip the line, get valet parking, enjoy hors d'oeuvres, and access VIP areas.
Three Kings Day Activities
Llegaron los Reyes (Parque Luis Muñoz Marín)
On January 5, 2020, at Parque Luis Muñoz Marín in San Juan, families can enjoy a day-long event celebrating Three Kings Day. In addition to food and music, there will be activities—such as a card and box workshop and the "World of Dolls"—to keep the little ones occupied, and the event will feature a visit from the three kings.
Las Fiestas de la Calle San Sebastian
Las Fiestas de la Calle San Sebastian (San Sebastián Street Festival)
The San Sebastián Street Festival is a long-celebrated tradition in San Juan, attended annually by more than 200,000 people. The festival begins on January 15 and ends on January 20, giving even those with busy schedules an opportunity to partake in the festival. Attendees won't find themselves bored with all the food, music, dance, and even a circus performance. It costs nothing to participate in, and it's a family-friendly event, so bring the kids out and enjoy a local Puerto Rico tradition with your whole family.
Disclaimer: Neither PRelocate, LLC, nor any of its affiliates (together "PRelocate") are law firms, and this is not legal advice. You should use common sense and rely on your own legal counsel for a formal legal opinion on Puerto Rico's tax incentives, maintaining bona fide residence in Puerto Rico, and any other issues related to taxes or residency in Puerto Rico. PRelocate does not assume any responsibility for the contents of, or the consequences of using, any version of any real estate or other document templates or any spreadsheets found on our website (together, the "Materials"). Before using any Materials, you should consult with legal counsel licensed to practice in the relevant jurisdiction.