Why You Should Purchase a Pre-Owned Property in Puerto Rico
Posted:

March 31, 2022

Posted by:

Travis Lynk

Last Reviewed:

July 1, 2022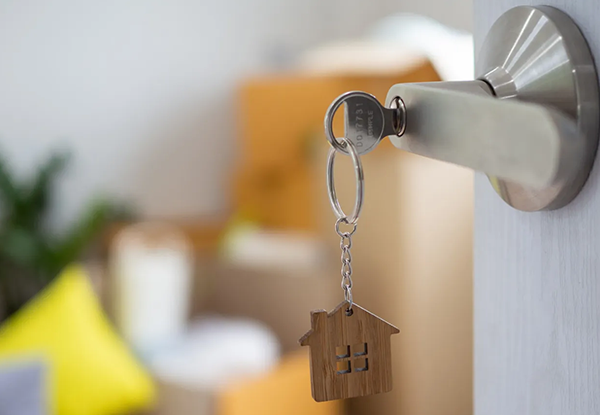 Looking for the perfect luxury home in Puerto Rico? It may already exist! The idea of buying a brand-new home built to your exact specifications may be enticing, and you can probably even picture yourself waking up in the bedroom that was designed to your personal taste. But the truth is you can get that feeling in a previously owned home as well. There are quite a few advantages to buying a pre-owned home in Puerto Rico. Here are four to keep in mind:
Move-in Ready
Any time you're buying a brand-new home, whether that's on the island or anywhere else in the world, you have to allow time for the home to be built. That can take months! There are beautiful, luxurious properties in neighborhoods like Old San Juan that are not only move-in ready but also offer the opportunity to live in a historic part of the island. Buying a pre-owned home means that the only thing standing between you and moving in is how quickly you can get packed.
Generous Tax Incentives
The island lifestyle of your dreams is within your reach and looking more promising than ever. Puerto Rico's luxury home real estate market is active and enticing U.S. citizens who are eligible to benefit from generous tax incentives. The island has quickly become an ideal destination for wealthy investors and digital nomads alike, who are looking to make the resort lifestyle part of their everyday life. As a bona fide resident of Puerto Rico, you're eligible for a 100% tax exemption under Puerto Rico's Act 60 Investor Resident Individual Tax Incentive on all interest, dividends, short- and long-term capital gains, as well as gains on cryptocurrencies and other crypto-based assets acquired after your move. In addition, unlike other tax havens such as Luxembourg and Monaco, relocating to Puerto Rico means retaining your U.S. citizenship.
Simple Renovations Add a Personal Touch
Getting a new home built just for you is enticing because you are able to add customizations that are unique to you and your tastes. However, keep in mind that you can add your personal touch to an existing property through simple renovations. Bahia Beach allows for renovations to be made within the cohesive community so that each resident can customize their property to their personal preferences.
Take Advantage of Industry Expert Guidance
Buying a new home can be an overwhelming undertaking, especially in a place you aren't familiar with. Should you buy a home in Guaynabo or Rincón? Who pays the realtors' fees? What should you do with your home in the United States? Having the help of an expert real estate team can ensure you have answers to all of your questions and will help you navigate the process with as much clarity and transparency as possible. When you're ready to buy your home in Puerto Rico, PRelocate can help. We are a licensed real estate brokerage firm, and with our extensive knowledge of real estate in Puerto Rico, we can save you time and effort by helping you find your perfect pre-owned home.
Disclaimer: Neither PRelocate, LLC, nor any of its affiliates (together "PRelocate") are law firms, and this is not legal advice. You should use common sense and rely on your own legal counsel for a formal legal opinion on Puerto Rico's tax incentives, maintaining bona fide residence in Puerto Rico, and any other issues related to taxes or residency in Puerto Rico. PRelocate does not assume any responsibility for the contents of, or the consequences of using, any version of any real estate or other document templates or any spreadsheets found on our website (together, the "Materials"). Before using any Materials, you should consult with legal counsel licensed to practice in the relevant jurisdiction.