Answers to Your Puerto Rico Passport Questions
Posted:

May 11, 2023

Posted by:

Travis Lynk

Last Reviewed:

May 12, 2023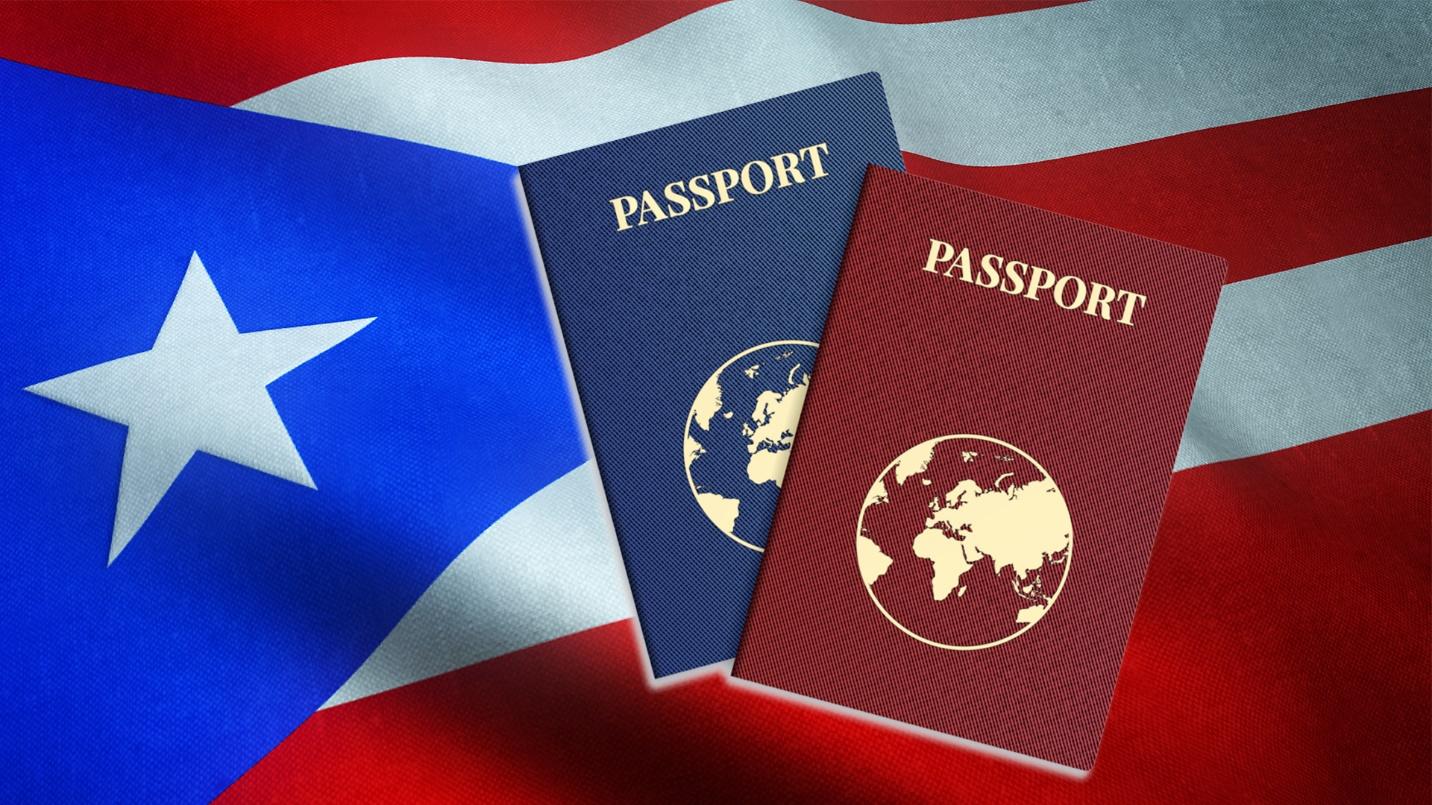 If you have questions about passports in Puerto Rico, you've come to the right place.
Do U.S. Citizens and Residents Need a Passport to Visit Puerto Rico?
If you're a United States citizen or one of the lawful permanent residents (with a green card) living on the mainland, you don't have to carry a U.S. passport to visit the Free Commonwealth of Puerto Rico. For you, the island is not a foreign destination—it's a U.S. territory, like the US Virgin Islands. When you visit Puerto Rico, it's considered domestic travel, so Puerto Rico's entry requirements are often a breeze. You can bypass customs entirely if you travel directly from the mainland before entering Puerto Rico.
When you enter Puerto Rico, a government-issued photo ID, like a driver's license, will be proof of your citizenship upon arrival. Remember that your driver's license must comply with the Real ID Act starting in May 2025, according to the Transportation Security Administration.
Entry Rules Vary between Territories…
Entry requirements differ for American citizens and lawful permanent residents seeking to visit other territories. Unlike entering Puerto Rico and the US Virgin Islands, the U.S. territories of American Samoa, Guam, and the Northern Mariana Islands will probably require you to present a valid passport.
… and Travelers
International travelers from other countries are subject to different rules when it comes to entry requirements. Each traveler from a foreign country will need a passport with a valid visa (exceptions may be permitted under the Visa Waiver Program) to visit Puerto Rico or another U.S. territory mentioned above.
Do U.S. Citizens Need a Passport to Puerto Rico before Moving?
Thousands of United States citizens have relocated from the mainland to Puerto Rico recently to take advantage of the island's numerous benefits. If you join them, you won't need a passport to move here either.
You'll be able to expand your horizons beyond domestic travel if you have one, though. The other countries of the Caribbean are nearby, and you'll need a passport to enter a foreign port or airport.
To apply for a U.S. passport for the first time, fill out Form DS-11: Application for a U.S. Passport.
Is a Puerto Rico Passport Necessary?
Acquiring a separate Puerto Rico passport isn't even possible since Puerto Rico isn't independent. Puerto Ricans are United States citizens and are eligible to receive U.S. passports.
So don't worry about obtaining a Puerto Rican passport.
Can U.S. Citizens Renew Their Passports in Puerto Rico?
If you are an American citizen, you can renew your U.S. passport in Puerto Rico if:
It is undamaged and was issued less than 15 years ago
You were at least 16 years old when it was issued
It is under your name (if you have changed your name, you must be able to document this)
It may take up to 11 weeks to receive your renewed valid passport, and up to seven weeks if you request expedited service.
What You'll Need
To renew your U.S. passport, follow passport documentation requirements by providing:
Your passport
The applicable fee
Two color biometric passport photos
If you've changed your name since your current passport was issued, submit your marriage certificate or court order documenting the change (originals only, no copies).
Costs Involved
The fees you'll pay will vary depending on whether you apply for a passport book, a passport card, or both.
Payments to the U.S. Department of State should be made via personal check, certified check, or money order. Payments to the Secretary of the Puerto Rico Treasury Department should be made via money order or certified check.
Fees for a Passport Book
To get a classic passport book, each adult (16 and older) should pay $130 payable to the "U.S. Department of State."
Fees for a Passport Card
If you're applying for a passport card, each adult should pay $30 to the "U.S. Department of State."
Fees for Both:
To obtain a passport book and a passport card, each adult should pay $160 to the "U.S. Department of State."
Fees If You're Applying for the First Time
If you're applying for a passport book or passport card for the first time instead of renewing, each adult should add a $35 payment to the Secretary of the Puerto Rico Treasury Department.
Where to Get Your Passport Renewed
You can visit a USPS office or other qualifying location in Puerto Rico using this passport location finder to renew your passport.
If you do not wish to apply in person, send your passport application to the address designated for your state.
Applicants in Puerto Rico should send their applications to:
National Passport Processing Center
P.O. Box 90155
Philadelphia, PA 19190-0155
If you are renewing from outside the United States or Canada, visit the nearest U.S. embassy or consulate for information on application procedures.
Passport Offices
Passport offices all over Puerto Rico can handle passport-related requests from U.S. citizens residing in Puerto Rico. We've listed the latest information about each passport office in San Juan and beyond below.
Note that hours of service and locations are subject to change. Puerto Rico's passport offices are closed on federal holidays. They may require making an appointment. Call the passport office before showing up to confirm this information still applies and to make an appointment if necessary.
San Juan
Franklin D. Roosevelt Ave.
2nd Floor, Local 198
Plaza Las Américas
San Juan, PR 00918
Hours of service: By appointment, from 8:30 a.m. to 4:30 p.m., Monday through Saturday
Phone: 787-250-7371
Ponce
9223 Calle Marina
Antiguo Local Felipe García
Ponce, PR 00716
Hours of service: By appointment, from 8:00 a.m. to 3:00 p.m., Monday through Friday
Phone: 787-709-4997
Fajardo
Calle Dr. López #6
1st Floor – Old Town Hall of Fajardo
Fajardo, PR 00738
Hours of service: By appointment, from 8:00 a.m. to 3:00 p.m., Monday through Friday
Phone: 787-988-7128 or 787-863-4013 ext. 6070
Arecibo
Santiago Cabán Building, Suite 103
Calle Mariano Vidal #158
Arecibo, PR 00612
Hours of service: By appointment, from 8:00 a.m. to 3:00 p.m., Monday through Friday
Phone: 787-815-0405
Mayagüez
Mayagüez Mall – Services Office
975 Avenida Eugenio María de Hostos, Suite 250
Mayagüez, PR 00680
Hours of service: 8:00 a.m. to 4:00 p.m., Monday through Friday
Phone: 787-834-0485 or 787-265-3133
Moving to Puerto Rico Has Never Been Easier
Puerto Rico is much more than one of the top Caribbean destinations for tourists. For those who decide to move here, it can be a spectacular tax haven with many of the same conveniences found in the continental United States, especially in San Juan.
English is one of the island's official languages (but Spanish dominates), and it's generally easiest to find English speakers in San Juan. From the historic treasures of Old San Juan to the lush tropical rainforest of El Yunque, the island offers endless entertainment possibilities.
You might also be wondering, "Is Puerto Rico safe?" Overall, Puerto Rico is safe, and Puerto Ricans tend to be very friendly.
Read our guide to safety for more details.
Our expert team at PRelocate is standing by to answer any questions about relocating to Puerto Rico. We can save you time, money, and hassle with your move to the Island of Enchantment.
Contact us today to learn more.
Disclaimer: Neither PRelocate, LLC, nor any of its affiliates (together "PRelocate") are law firms, and this is not legal advice. You should use common sense and rely on your own legal counsel for a formal legal opinion on Puerto Rico's tax incentives, maintaining bona fide residence in Puerto Rico, and any other issues related to taxes or residency in Puerto Rico. PRelocate does not assume any responsibility for the contents of, or the consequences of using, any version of any real estate or other document templates or any spreadsheets found on our website (together, the "Materials"). Before using any Materials, you should consult with legal counsel licensed to practice in the relevant jurisdiction.
More Articles