How Safe Is It to Live in Puerto Rico?
Posted:

December 16, 2022

Posted by:

Alyssa Bennett

Last Reviewed:

February 24, 2023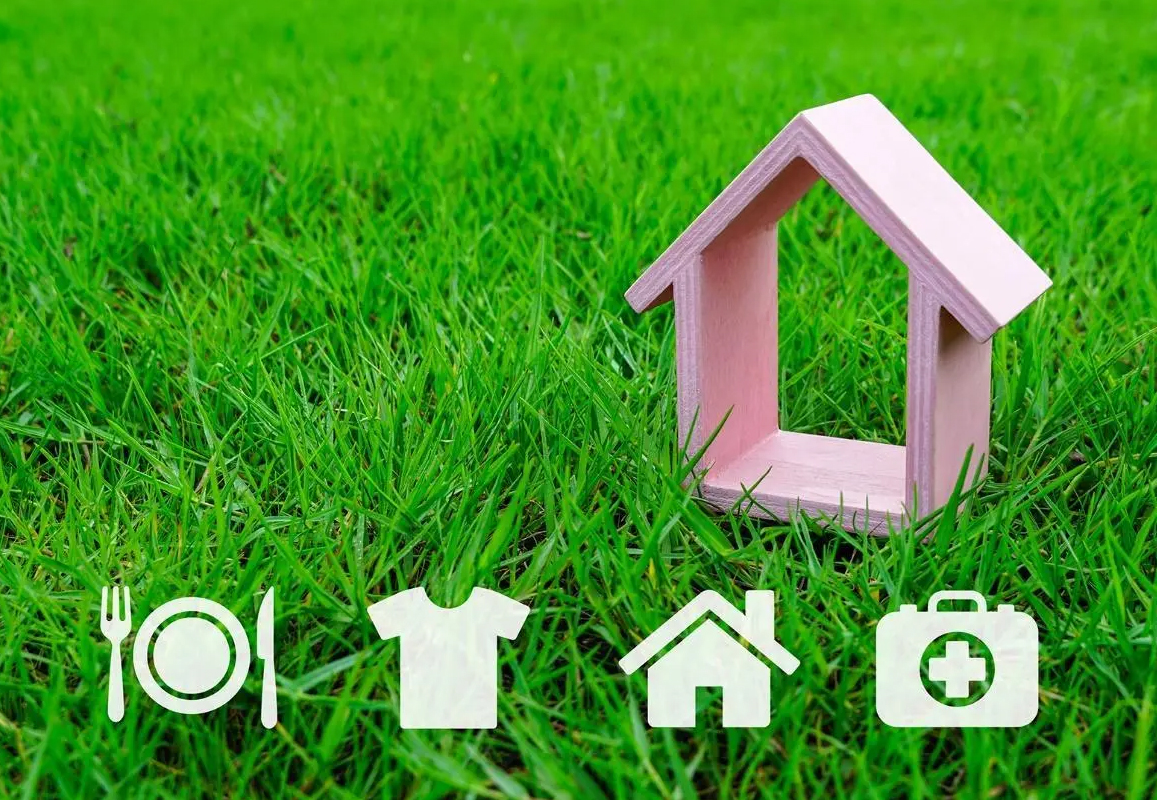 Thousands of Americans who have relocated to Puerto Rico are enjoying the island's generous tax incentives, tropical climate, and rich culture. But is it safe for Americans to live in Puerto Rico? Is crime a problem in San Juan? Which are the safe cities in Puerto Rico? If you've been thinking about a move to the island, keep reading for the answers to these questions and many more.
Puerto Rico Is A Safe Bet
There's no shortage of plans and activities to keep track of before a big move, and relocation to Puerto Rico is no exception. One essential thing to be aware of before your move is how safe it is to live in Puerto Rico. From crime levels and natural disasters to infrastructure and health care, there are many factors to weigh when choosing a secure future home for yourself and your loved ones.
Fortunately, we have good news for prospective residents of this U.S. territory. Puerto Rico is a very safe place overall. It's one of the safest places in the Caribbean and compares favorably to many cities on the mainland. Just be sure to take standard precautions and avoid complacency, as you should anywhere else in the United States.
Let's take a closer look at the main issues connected to your safety and security on the island.
Crime
Crime Statistics
Puerto Rico's overall crime rate is no worse than that of the U.S. mainland. In fact, FBI crime statistics from 2019 show that Puerto Rico's crime rate was far lower than that of California, New York, and Texas. Unfortunately, we don't have comprehensive and authoritative statistics for the 2020s yet, or we'd show you that data instead.
Don't be put off by the island's seemingly high homicide figures either. The media rarely report on how peaceful most of the island is most of the time, but give disproportionate attention to uncommon violent incidents. Moreover, gang activity and drug trafficking that are unlikely to affect American expats drive most of the violence in Puerto Rico. As long as you steer clear of such activities and the areas where they're common, you should be in good shape.
Safest Cities and Neighborhoods in Puerto Rico
Most cities are safe in Puerto Rico; we've provided a broad overview below.
San Juan
San Juan is Puerto Rico's capital and largest city, with more than 300,000 residents and is a top choice for most American expats. But is it safe to live there?
We're pleased to report that San Juan has a lower crime rate than similarly sized metropolitan areas, according to U.S. News and World Report. In 2019, San Juan's violent crime rate was about the same as that of Pittsburgh, Pennsylvania. That year, the crime rate in San Juan was also far lower than that of comparable metro areas like Portland, Oregon or Sacramento, California.
Many consider Old San Juan, Isla Verde, Miramar, and Condado to be some of the most protected neighborhoods of San Juan at night. The police patrol these locations regularly.
So is it safe to live in San Juan? For the most part, yes it is.
Beyond the capital city, reported crime rates are generally even lower. Here are a few additional places that are safe, secure, and popular among many American expats.
Dorado
Dorado is a peaceful town in the San Juan metropolitan area, with around 35,000 residents. Roughly a 40-minute drive to the west of the city of San Juan, it's located on Puerto Rico's northern coast. You'll find 24-hour security in Dorado Beach. Gated communities and golf courses abound. You can avoid the traffic of the capital city in relaxed Dorado, and the quality and availability of services here are excellent. However, homes in the upscale neighborhoods here are relatively expensive.
Palmas del Mar
Palmas del Mar is a resort town that's part of the Humacao municipality of the San Juan metropolitan area. It's located about 35 miles to the south of the city of San Juan and offers a number of amenities. Only about 3,000 people live here in its small, master-planned, gated communities. You'll enjoy top-notch 24-hour security throughout Palmas del Mar. Residents can also easily access medical facilities nearby in the town of Humacao.
Ponce
Ponce is Puerto Rico's second largest city after San Juan, with about 200,000 residents. It's an important port city filled with historic colonial buildings and is also known for the quality of its health care. It's located on the island's southern coast. The Bucana neighborhood of Ponce is known for being an especially safe place.
Rincón
Rincón is a beach town with about 13,000 residents. Famous for its surfing and quiet atmosphere, there is little crime to speak of there. Coined "The Town of Beautiful Sunsets", this peaceful town is popular among American expats and tourists. Rincón is part of the Aguadilla-Isabela metropolitan area and is located in the Western Coastal Valley, roughly a 2.5-hour drive from San Juan International Airport.
Cabo Rojo
Cabo Rojo is another quiet region renowned for its beaches, and is located on Puerto Rico's southwestern coast. This municipality has a population of about 47,000 people. Nature lovers can enjoy scenic views and trails at the Cabo Rojo National Wildlife Refuge, Boquerón State Forest, and Cabo Rojo Salt Flats.
Condado
Trendy Condado is a middle-class and upper-class neighborhood of Santurce with fewer than 5,000 residents. It offers upscale shopping, a thriving nightlife, high-end resorts, and some of the best restaurants in Puerto Rico. It's conveniently located by the beach and is only 10 minutes from San Juan International Airport.
Other Safe Areas
The coastal towns of Loquillo and Fajardo are also known for being relatively tranquil areas. Vieques, a small island and wildlife refuge located off of the southeast coast, is another part of Puerto Rico that is very safe.
You'll find plenty of other safe communities in Puerto Rico. We could probably spend pages listing and describing other cities and towns with low reported crime rates.
Contact Us With More Questions About Neighborhoods
Many members of our team live in and just outside of San Juan, in Condado, Bayamón, and Dorado. We have never experienced any problems here.
For a more in-depth look at some of San Juan's neighborhoods, check out our guide to nine of the most popular living spots. It'll give you a sense of real estate prices as well.
If you have additional questions about these neighborhoods, don't hesitate to send us an email at info@relocatepuertorico.com.
Cities and Neighborhoods Where You Should Exercise Caution
You'll want to keep your wits about you in some parts of Puerto Rico after dark. This is particularly true in a handful of areas in and around San Juan.
Public housing areas, called caserios by the locals, are known for their high crime rates. This is particularly true in San Juan's Louis Lloren Torres.
Other areas in San Juan to avoid at night include Piñones, Parque de las Palomas, La Perla, Puerta de Tierra, and Santurce.
You'll probably want to avoid the public housing areas in cities like Carolina, Bayamón, and Vega Baja as well.
If you have to visit one of these areas, stay vigilant and don't go alone.
Beware of Scams
Scams are uncommon in Puerto Rico, but it's best to know how to handle them in case they arise.
An unscrupulous taxi driver might not turn on the meter or take an excessively long route to drop you off at your destination. You can avoid this kind of scam by asking the driver to turn the meter on right off the bat, studying local taxi fee tables, and familiarizing yourself with your intended route online ahead of time. Alternatively, book your ride with Uber.
If you're renting a car, watch out for surreptitious extra charges or excessive deposit amounts.
A stranger approaching you claiming to be a guide may not be a guide. Watch out for individuals who may have ulterior motives, such as bringing you to a business where they might receive a commission.
Use Common Sense
You're unlikely to be the victim of a crime in Puerto Rico and can reduce your risk even further by taking the usual precautions. Use common sense at all times, especially at night. Be aware of your surroundings. Pay attention.
Petty theft can be a problem in Puerto Rico. You can avoid drawing attention to yourself by not wearing expensive clothing or accessories, especially in unsafe neighborhoods. Keep your belongings with you at all times.
At night, try to find a parking space in a well-lit area. Don't leave valuables in plain sight in your car.
If you can speak Spanish, now's the time to put your skills to use—English-speaking tourists are more likely to be targeted by pickpockets. Try to blend in with the locals so you don't look like a tourist and make sure you always look confident and like you are aware of your surroundings.
We want to stress, though, that we are simply pointing out these problems so that you are aware of them. Puerto Rico is no more dangerous than any other U.S. city, and if you feel safe elsewhere in the United States, you'll feel safe in Puerto Rico.
Natural Disasters and Weather
Hurricanes
Unfortunately, living in Puerto Rico means having to contend with occasional natural disasters, particularly tropical storms and hurricanes. Puerto Rico suffered from a severe storm, landslide, and flooding in February 2022. Many residents also remember the island's destruction from Hurricanes Maria and Irma in 2017. During hurricane season—from June through November—keep an eye on the weather forecast. Take any warnings seriously.
You're likely to lose power if a major hurricane strikes. It makes sense to buy a generator to power essential appliances like your fridge. Avoid travel during and right after a severe storm to the greatest extent possible, as such disasters can wash out roads.
You should always keep an emergency kit readily available too, just in case. Make sure to include a first-aid kit, a flashlight, any needed medications, a device to communicate with your family, and key documents (in a waterproof container), among other things.
Earthquakes
Puerto Rico sits on a fault line, so earthquakes pose another threat to the island's residents. For example, a series of earthquakes struck Puerto Rico at the end of 2019, prompting the White House to declare a major disaster.
You're probably already familiar with earthquake preparedness if you're from the United States West Coast. All of Puerto Rico can experience strong earthquakes, and the island's west coast is most vulnerable. If this isn't a hazard you've had to deal with yet in the United States, here are some steps you can take to protect yourself, your family, and your home.
Prepare your home: Secure heavy appliances such as your fridge to the wall to prepare for earthquakes. Use wall studs to secure your water heater to avoid damaging gas and water connections. Anti-skid pads or Velcro work well to secure electronics such as TVs and computers. Certain expensive electronics and valuable items may also need to be secured to keep them from falling.
Set your bedroom up: It's a good idea to set up your bedroom so you will be safe if an earthquake strikes in the middle of the night. Move your bed away from windows and chimneys. Keep the blinds or curtains shut at night to help prevent broken glass from falling on the bed. Avoid hanging pictures, light fixtures, or anything else above the bed that could fall on you while you sleep.
If you are indoors: Drop to the ground, cover your head and take refuge under a table, desk, or another sturdy piece of furniture. Hold onto it to avoid being thrown around. If there is no suitable furniture to hide under, crouch against an interior wall. Do not try to leave the building—this is where many injuries occur. If you are outside during an earthquake, stay out and distance yourself from any structures. It's dangerous to be around exterior walls.
What to avoid: It's also essential to avoid bookcases, tall furniture, and light fixtures during an earthquake, as they can fall on you. Avoid doors because they can slam shut suddenly. Avoid windows because they may break. Don't use the elevator during an earthquake; if you are already in one when the earthquake strikes, get out as soon as possible. Avoid the coastline because dangerous tsunamis may occur there.
Thankfully, severe earthquakes happen rarely in Puerto Rico. Most tectonic activity here creates only small tremors you'll hardly notice. Even so, it's a good idea to be prepared for them just in case.
Sun and Surf
The sun gets pretty intense here in this subtropical climate. We'd advise wearing a hat or high-protection sunscreen or both if you'll be spending a lot of time outdoors, especially if your skin burns easily. You can get burned here even when it's cloudy outside.
For the most part, it's safe to visit beaches and swim there. Shark attacks are exceedingly rare in Puerto Rico. In the water, avoid touching jellyfish or sea urchins. When swimming or surfing, also watch out for dangerous rip tides. If you get caught in a rip tide, don't swim directly against it. Instead, swim parallel to the shore and gradually work your way back. Keep an eye out for posted signs.
Drink responsibly whenever you're in or around the water.
Infrastructure
Road Safety
Roads in Puerto Rico are of uneven quality. You're likely to run into bumps, potholes, and broken rails in some places. Watch out in particular, on mountain roads or in rural areas. Farm animals may wander across your path in these areas, especially on the smaller island of Vieques. Drive especially carefully on poorly maintained roads and be mindful of aggressive drivers. In Puerto Rico, having car insurance isn't just a good idea—it's the law.
Public Safety Agencies
In 2017, Puerto Rico established the Department of Public Safety to promote a more effective and integrated approach to security on the island. The Department of Public Safety is an umbrella organization that encompasses the island's police, firefighting, disaster response, and medical emergency agencies, among others. We've provided a brief overview of the main institutions and some related issues below.
Police
Puerto Rico's police department, officially called the Puerto Rico Police Bureau, has about 11,500 police officers who safeguard a population of about 3.2 million people. The police are responsible for protecting people and property, maintaining public order, protecting the civil rights of citizens, preventing and prosecuting crime, and enforcing the law on the island. You'll find greater numbers of police officers in major metropolitan areas like San Juan and Ponce.
The police are organized into 13 administrative regions on the island to provide better service to the public. Some of these police regions work closely with U.S. federal agencies including the Bureau of Alcohol, Tobacco, Firearms, and Explosives, Customs and Border Protection, Department of Agriculture, and Drug Enforcement Administration.
The police are unlikely to pull you over for minor traffic offenses; you'll notice soon after you begin driving here that those are commonplace in Puerto Rico. However, if a police car turns its siren on and it's clear the officer wants you to pull over, do so as soon as you see a safe spot. Turn off the engine. Treat the officer with respect, and you might get off with a warning.
If you need to reach the police, call 911. If you do not speak Spanish, try to find someone who does to speak on your behalf. The person at the other end of the line probably will not speak English, and you might have to wait a while before they'll be able to transfer you to an English speaker. It's also more challenging to find English-speaking police officers outside of major tourist zones.
Firefighting Services
The Puerto Rico Firefighters Corps (PFRC) is responsible for providing island-wide services related to firefighting, rescue, and protection from other natural hazards. It also works to determine the causes of fires on the island.
The PFRC has six operational areas located in Aguadilla, Arecibo, Carolina, Caguas, Ponce and San Juan. Dozens of fire stations are spread out across the island.
The PFRC does more than just fight fires. If there's a fuel spill, landslide, or building collapse, the PFRC will render assistance.
To report an emergency that requires the attention of Puerto Rico's firefighting service, call 911 or contact them directly at 787-754-2330 or 787-343-9445.
However, note that Puerto Rico's firefighting service is currently understaffed. As of 2022, only about 1,000 firefighters remained out of a recommended staffing level of 1,400 to serve the entire island, and dozens went on strike in February 2022 over low wages.
Disaster Response Services
Puerto Rico's Negotiated Emergency Management and Disaster Administration is responsible for protecting the lives and property of the island's residents in the event of an emergency or disaster situation. It manages the restoration of needed services to citizens, businesses, and government agencies in the aftermath of a disaster.
Emergency Medical Services
Puerto Rico also has its own dedicated agency responsible for handling medical emergencies, called the Medical Emergency Bureau. It can provide first aid or transport to an adequate medical facility for those who need such assistance.
If you have a medical emergency, call 911. Ambulances may expect you to pay for transport to a medical facility in advance and in cash. It's wise to keep some extra cash on hand for an emergency situation like this one. In contrast to hospitals on the mainland, hospitals here are likely to require that patients or their families provide supplies like blankets and pillows during their stay.
Of course, you won't be able to rely on emergency medical services to safeguard every aspect of your health. This issue is important enough to warrant further discussion
Health Care
You can't ensure your safety without knowledge of and access to reliable medical care. Fortunately, Puerto Rico's healthcare system is similar to what you'll find on the mainland. It's also one of the best in the Caribbean.
The island's biggest cities, such as San Juan and Ponce, have the highest quality medical facilities. Most towns have clinics and hospitals. However, facilities, modern equipment, staffing, and English-language capabilities among health care professionals are likely to be more limited in rural areas. There you may also be expected to pay for services rendered in cash instead of with a credit card.
You'll need to make medical appointments over the phone instead of online.
Feel free to check out our list of some of the island's best generalist and specialist doctors. One highly recommended English-speaking clinic in San Juan is Salus clinic, which also has an on-site laboratory.
Note that in Puerto Rico, you'll probably have to pick up any lab results yourself and deliver them to your doctor. Fortunately, a growing number of labs are willing to email them to you.
Prices for health services overall tend to be lower than on the mainland. However, a shortage of health care professionals often means that wait times are longer in Puerto Rico. When you arrive at the office of your health care provider, you may need to sit in a waiting room for hours. You'll probably want to schedule appointments as far in advance as possible. Booking several people for the same appointment time is common in Puerto Rico, especially outside the San Juan area.
Puerto Rican health insurance is generally not as expensive as on the mainland and covers more. Private health insurance is an affordable option. However, prices will vary depending on your plan and provider. Many insurers are open to covering pre-existing conditions.
Here are several options to keep in mind if you're looking for health insurance on the island:
Those at or near retirement age can expect to access their Medicare benefits here as well, thanks to Puerto Rico's status as a U.S. territory.
Water Quality
Puerto Rico is subject to the same water health standards as the rest of the United States. The Centers for Disease Control and Prevention (CDC) and the World Health Organization have said the tap water in Puerto Rico is generally safe to drink. Consider installing a water filtration system in your new home to remove lingering contaminants. When visiting rural areas, you may want to drink bottled water or boil, filter, or chemically treat tap water.
Disease
COVID-19
We can't seem to get a break from the COVID-19 pandemic, which continues to affect just about every corner of the globe. It's less of a concern on this island, though. Fortunately for its residents, Puerto Rico has consistently been far more successful in mitigating the effects of COVID-19 than many other places.
The island avoided politicizing vaccines and masks. As of late 2021, Puerto Rico had one of the highest COVID-19 vaccination rates in the United States. Puerto Rico also involved community leaders from the beginning to promote public health, and the government has been largely consistent in its messaging about the pandemic.
You can see the latest statistics about the COVID-19 situation on the island by checking the official page of Puerto Rico's Department of Health.
Mosquito-Borne Illness
Aside from infrequent outbreaks of dengue fever or zika, there's little to worry about on the island regarding mosquito-borne illness. Use a good bug spray once in a while when visiting areas known to have many mosquitoes and you are likely to be fine.
If you're hiking in the rainforest, wearing clothes that cover your arms and legs will provide an extra layer of protection against mosquitoes and certain poisonous plants.
Other Diseases
The CDC recommends that travelers to Puerto Rico stay up to date on routine vaccines. In addition, CDC recommends that visitors to the island be vaccinated against Hepatitis A, Hepatitis B, measles, and typhoid. Add the rabies vaccine if you think you'll be handling wildlife.
Secure Your Promising Future in the Caribbean
And there you have it, an overview of the key things you need to know about safety and security in Puerto Rico.
So is Puerto Rico safe to live in? On the whole, you can see that it's very safe for relocated Americans to live in Puerto Rico. The island's crime rate is lower than the national average. Life here is no more dangerous than life in a major metropolitan area on the mainland. You can stay safe in San Juan or most any other city in Puerto Rico. Just be sure to use common sense; if you don't look for trouble, it probably won't look for you. The risk to your safety that exists here (and anywhere) is small compared to the great pleasures of life on this island paradise.
Remember: you can benefit from superb tax incentives and an overall cost of living that is lower here than on the mainland.
In addition, your days and nights here can be full and memorable if you want them to be. Whether you're interested in hiking nature trails in a rainforest, lounging on a golden beach, or shopping at one of the biggest malls in the Caribbean at Plaza las Americas, Puerto Rico has much to offer everyone.
Our knowledgeable experts are standing by to answer any questions you may have about safety in Puerto Rico or anything else connected to moving here. PRelocate is a Qualified Promoter with Puerto Rico's Department of Commerce. We'll be pleased to show you how if you're interested in saving time and money with a hassle-free move.
It's clear that for the most part, Puerto Rico is perfectly safe to live in. So don't worry too much about your security here. A much bigger concern should be missing out on all the exciting opportunities that await you in the Caribbean.
Don't delay.
Disclaimer: Neither PRelocate, LLC, nor any of its affiliates (together "PRelocate") are law firms, and this is not legal advice. You should use common sense and rely on your own legal counsel for a formal legal opinion on Puerto Rico's tax incentives, maintaining bona fide residence in Puerto Rico, and any other issues related to taxes or residency in Puerto Rico. PRelocate does not assume any responsibility for the contents of, or the consequences of using, any version of any real estate or other document templates or any spreadsheets found on our website (together, the "Materials"). Before using any Materials, you should consult with legal counsel licensed to practice in the relevant jurisdiction.