Benefits of Owning Luxury Real Estate in Puerto Rico
Posted:

July 26, 2021

Posted by:

Travis Lynk

Last Reviewed:

December 20, 2021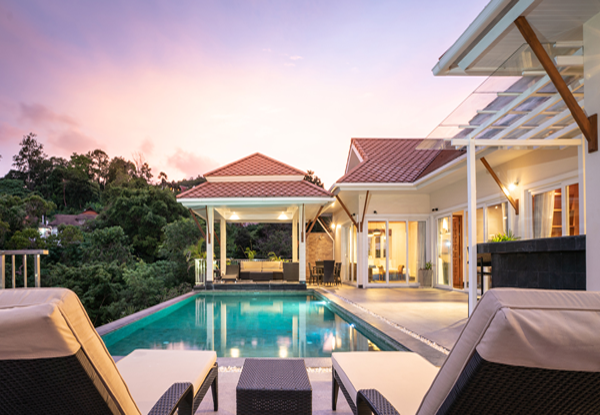 Prior to the COVID-19 pandemic, you may have associated luxurious beachfront living only with short vacations and family getaways. However, given the surge of work-from-home positions and many other virtual activities, many have begun to plan on living permanently in luxurious spaces full of amenities, beautiful views, and other exclusive conveniences.
There are numerous cities and countries where you can seek luxury real estate projects. Nonetheless, Puerto Rico affords U.S. citizens plenty of advantages that other locations cannot. Here are three benefits of owning luxury real estate in Puerto Rico:
Unique Economic Advantages
Those living in major American cities such as New York and Los Angeles must face the rising costs of living. Unlike mainland U.S. cities, Puerto Rico prides itself on a comparatively low cost of living. In fact, compared to New York, Puerto Rico's living costs are as much as 61% lower. This overall cost of living includes most life expenses such as transportation, groceries, health care, utilities, and other costs—this proves that relocating to Puerto Rico is a financially sound choice.
Additionally, Puerto Rico's home prices are much lower than those of luxury real estate properties in the mainland United States. Demand for mainland luxury real estate properties has surged during the COVID-19 pandemic, causing an even sharper increase in prices.
Furthermore, moving to Puerto Rico will allow you to save your income and lower your annual tax bills. In fact, with the passage of Act 60 (previously Act 20 and Act 22), you can expect to pay zero Puerto Rican income taxes on income earned through dividends, interests, and most capital gains.
Relocating to Puerto Rico also results in long-term investment gains; since Puerto Rico is set to become an even more attractive place for the luxury real estate industry, investing in the island now will undoubtedly reap future benefits.
An Unmatched Quality of Life
Like many other tropical islands, Puerto Rico prides itself on its pleasant weather and beautiful beaches. It has year-round warm weather and daily ocean breezes, as well as luxury beachfront resorts, golf courses, sporting facilities, and other amenities perfect for a healthy and laid-back lifestyle. As a U.S. citizen, you may travel back and forth between Puerto Rico and the mainland United States with absolutely no customs restrictions because the island has been a U.S. territory since 1898.
Furthermore, although Puerto Ricans generally speak Spanish in their everyday lives, most of them know English as well. Even if you are not fluent in Spanish, you will be able to fit into the island's culture. With permanent access to beautiful beaches, you can always try to pick up some Spanish while relieving stress and having fun
A Healthy Lifestyle
In light of the recent trend toward living a healthier life, relocating to Puerto Rico may be the perfect choice. Dorado Beach Health, a John Hopkins Medicine-affiliated hospital facility, will open in Puerto Rico in 2021. Given that many insurances work across the entire United States, including Puerto Rico, you can rest assured that your health will be taken care of by top-notch healthcare professionals.
Numerous sporting opportunities exist on the island as well. You can always enjoy the beach while practicing yoga, tennis, cycling, and more. Water sports such as sailing, snorkeling, and tubing are also available. Alternatively, you can visit Puerto Rico's numerous beautiful, high-end golf courses and mesmerizing nature trails, along with its terrific shopping, entertainment, and nightlife venues. Relocating to Puerto Rico will give you the perfect opportunity to have fun while keeping up your health.
Luxury at Your Fingertips
Relocating to Puerto Rico might seem difficult; however, keep in mind that Puerto Rico is a U.S. territory that affords all the same amenities available on the mainland. Visit our website to learn how PRelocate can help you enjoy Puerto Rico's tax benefits and discover the island's many exciting real estate opportunities.
Disclaimer: Neither PRelocate, LLC, nor any of its affiliates (together "PRelocate") are law firms, and this is not legal advice. You should use common sense and rely on your own legal counsel for a formal legal opinion on Puerto Rico's tax incentives, maintaining bona fide residence in Puerto Rico, and any other issues related to taxes or residency in Puerto Rico. PRelocate does not assume any responsibility for the contents of, or the consequences of using, any version of any real estate or other document templates or any spreadsheets found on our website (together, the "Materials"). Before using any Materials, you should consult with legal counsel licensed to practice in the relevant jurisdiction.