Guide to Puerto Rico's Best Airbnbs
Posted:

December 7, 2018

Posted by:

Alyssa Bennett

Last Reviewed:

May 21, 2021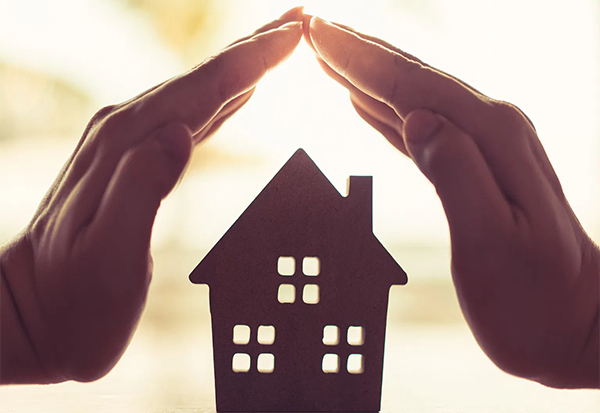 These days, more and more travelers are opting for Airbnbs instead of traditional hotels, which has prompted the rise of Airbnbs all across the world, including Puerto Rico. Airbnb offers a unique opportunity to experience your vacation destination like the locals do, and some Airbnbs offer far more than a hotel ever could. Airbnb isn't only useful for tourists, either—if you're moving to Puerto Rico for, say, the tax incentives under Act 20 and 22 (now Act 60), you can book a long-term stay at an Airbnb for a comfortable abode while you search for or prepare a more permanent home on the island.
You have to search carefully to access the best Airbnbs, however. Here's our list of the best Airbnbs in Puerto Rico.
Casa Maya @ Hilltop | Culebra
If you're looking to vacation in Culebra, a small island off the eastern coast of Puerto Rico, this cozy beach house may be the perfect way to spend your time there. With a beautiful pool on the veranda and an unbeatable view of this island paradise, this Airbnb offers one of the best ways to experience Culebra. The house itself is fairly small, making it a nice, cozy, romantic abode for a couple.
El Yunque View Treehouse | Río Grande
Want a truly unique experience in Puerto Rico's breathtakingly beautiful El Yunque rainforest, the only rainforest in the United States and its territories? Then make a reservation for the El Yunque View Treehouse in Río Grande. The house is small (it is a treehouse, after all), but it's cozy and romantic, even featuring a wood-burning fireplace. Outside, there are hammocks and gardens for the perfect Puerto Rican experience, and the property is situated in the middle of the unspoiled nature of the El Yunque rainforest.
Art Retreat/Studio | Las Piedras
Are you an artist? Any artists visiting Las Piedras are invited to check out the Art Retreat/Studio, located just 25 minutes from the El Yunque rainforest. Superhost Tom provides an abundance of art supplies, and the breathtaking views provide all the inspiration an artist could ever need. Sitting on five acres of private land, this Airbnb is perfect for a relaxing retreat in Puerto Rico even if you're not an artist.
HW Tiny Home | Bayamón
The HW Tiny Home Airbnb in Bayamón makes for the perfect accommodations for nature lovers. Despite self-identifying as "tiny," the home can fit four guests in its two bedrooms, making it ideal for both romantic escapades and family getaways. It's secluded by nature, featuring a private hot tub and dartboard in the front yard, but restaurants, grocery stores, and everything else you could possibly need are close by. With a kayak and pedal boat included, this Airbnb offers an unforgettable Puerto Rican adventure.
Rancho Esto Es Vida | Villalba
If you want a truly luxurious way to spend your stay in Puerto Rican, we recommend Rancho Esto Es Vida. It's small, but that's not bad—it's cozy and romantic—and what it lacks in size it makes up for in luxury. Most of the house is open, giving guests unbeatable views of unspoiled nature from the private hot tub, kitchen, living room, and more. You're coming to Puerto Rico to enjoy its beautiful nature, so why not stay outside the entire time—even when you're inside?
Luxury Retreat with Private Pool / Beach Access | Dorado
Are you traveling with a large group or simply want tons of space for yourself and your small group? For a truly spacious living experience in Puerto Rico, check out this Airbnb in the Dorado del Mar gated community. With four bedrooms and 2.5 bathrooms, it has room for up to 8 guests and comes complete with a barbecue grill and a private pool with a waterfall feature. The interior is beautifully decorated to fit the beach paradise theme, and book lovers can relax in the comfy reading nooks. This Airbnb is also perfect for families with children, as the hosts will provide a pool fence, high chair, children's books, and toys upon request.
Villa Azulejo | Old San Juan
Most people who come to Puerto Rico spend at least some time in San Juan, and why wouldn't they? It's a vibrant city with some of the most unique restaurants and exquisite views in the Caribbean. One of San Juan's biggest draws is Old San Juan, with cobblestone streets and historical villas donned in vibrant colors. Airbnb offers the opportunity to stay at one of these villas, such as Villa Azulejo, nestled in the heart of this 500-year-old town. While history permeates the air outside in Old San Juan, the inside of Villa Azulejo is distinctly modern, with a fully equipped kitchen, a flat-screen TV, and a well-decorated interior.
Casa Valencia Suite 5 | Rincón
If you're looking for a getaway with a friend or partner in Rincón, a surfing hotspot nestled in the northwestern corner of Puerto Rico, Casa Valencia Suite 5 is worth checking out. It's part of a multi-suite boutique property with a shared pool, but all suites feature their own private bathroom and kitchen. With a walk-in closet, plasma TV, and luxury rain shower, this Rincón suite has all the amenities you need for a perfect beach getaway.
Breathtaking Ocean View | Fajardo
Fajardo, situated in the northeastern corner of the island, is the hub of Puerto Rico's boating activity. If you're planning on spending some time there, why not do so in style at the Breathtaking Ocean View Airbnb listing? This way, you can enjoy, as the listing suggests, a breathtaking view of all the boats sailing around in the Fajardo harbor from a hammock on the balcony. Even when you're inside, you'll feel like you're outside thanks to the distinctly beach-themed decoration style of the condominium.
10th Floor Studio ON Beach w/Pool & Parking @ Máre | Carolina
This Airbnb listing in Carolina is the ultimate in accessibility, just five minutes from the SJU airport and 15 minutes from Old San Juan. With Uber, gourmet restaurants, and tons of beautiful beaches close by, there's hardly a better place for a beach getaway near San Juan. Guests have access to a pool, gym, sauna, ping pong table, and more, making this listing ideal inside and out.
Treehouse w floating deck steps from the beach | San Juan
Treehouse Airbnbs are popular in Puerto Rico, giving guests a cozy, whimsical way to experience the best island in the Caribbean. "Cozy" is indeed the perfect word to describe this San Juan treehouse Airbnb, a studio apartment that allows you to connect with nature in the middle of the big city. The treehouse features an outdoor shower with hot water and a communal kitchen in the garden where guests can either prepare their own meals or enjoy a complimentary vegetarian breakfast from superhost Sylvia.
Hacienda Mi Cielo | Aguas Buenas
Nothing says "luxury" like this spacious Airbnb in Aguas Buenas. With four bedrooms and five bathrooms, this house can fit up to 13 guests. Decked out with a hot tub, infinity pool, basketball court, state-of-the-art barbecue, bonfire pit, game room, and nature trails, not to mention the breathtaking views from atop a mountain, this Airbnb is like your own private beach resort. The pool is heated, so you can enjoy it year-round, and the host can arrange a chef, masseuse, yoga instructor, grocery delivery service, helicopter transportation, and daily cleaning for an additional fee.
Disclaimer: Neither PRelocate, LLC, nor any of its affiliates (together "PRelocate") are law firms, and this is not legal advice. You should use common sense and rely on your own legal counsel for a formal legal opinion on Puerto Rico's tax incentives, maintaining bona fide residence in Puerto Rico, and any other issues related to taxes or residency in Puerto Rico. PRelocate does not assume any responsibility for the contents of, or the consequences of using, any version of any real estate or other document templates or any spreadsheets found on our website (together, the "Materials"). Before using any Materials, you should consult with legal counsel licensed to practice in the relevant jurisdiction.
More Articles