How to Obtain or Renew Your Annual Vehicle Registration (Marbete) in Puerto Rico
Posted:

January 29, 2020

Posted by:

Travis Lynk

Last Reviewed:

May 24, 2021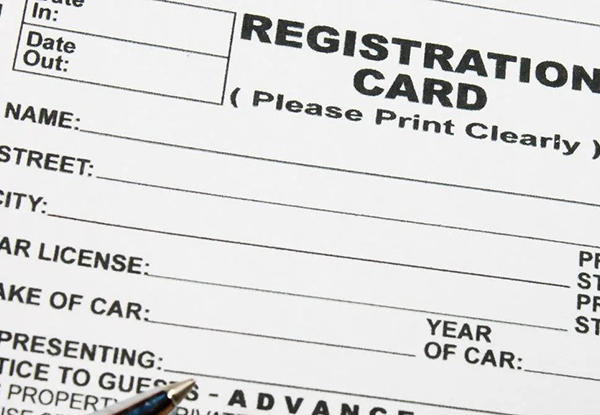 If you want to drive a car in Puerto Rico, you will need a car tag, or "marbete" in Spanish, which is issued by the Department of Transportation and Public Works (DTOP by its Spanish acronym) or authorized inspection centers. All authorized inspection centers must display a sign stating they are "DTOP-authorized." Your marbete will have one month punched, and you will be required to renew it each year on that month. The government does not usually send out renewal reminders, so it's up to you to remember, and failure to renew your marbete can result in hefty fines or having your car towed, so make sure you don't forget.
How to Renew Your Marbete
There are four main things you need to renew your marbete: vehicle registration, inspection, insurance, and the marbete fee.
Vehicle Registration
In order to obtain or renew your marbete, you need to renew your vehicle registration. The government should mail the registration form to you 30 to 40 days prior to the renewal date, but you can also print off the form from the DTOP website. You can print the form off whenever you wish, but you can only use the registration to renew your marbete within 45 days of expiry or if the marbete has already expired.
Vehicle Inspection
The next step to obtaining or renewing your marbete is having your car inspected. This is like an annual health checkup but for cars—the purpose is to identify any mechanical issues that could pose safety hazards for you or others. Cars are not required to be inspected until they are at least two years old, so if you have a brand-new car, you can skip the inspection this time. You must present your vehicle registration in paper when you have your car inspected, and you must have it inspected in the same month you obtain the marbete.
Insurance
Every vehicle in Puerto Rico is required to be insured, whether privately or through "compulsory insurance." If you have private car insurance, you need to request a certificate of insurance from your insurance company. If you do not have and cannot get private insurance, you will be required to purchase Puerto Rico's compulsory insurance.
When you obtain or renew your marbete at an authorized entity (including official inspection stations, banks, or Coperativa [bank and trust]), simply include the insurance fee along with your registration fee and request compulsory insurance, which will be granted for one year. You will be given a selection form and may choose the insurer you wish to be insured by.
Get Your Marbete
Once you have your vehicle registration, inspection, and insurance (or money for the compulsory insurance), simply go to an authorized entity and present the above documentation along with an $85 fee for the marbete. Once the payment is processed, you will receive your stamp registration and receipt along with your new marbete.
Finally, the last step is to physically replace the marbete. Make sure to replace the marbete only after the month for which it is punched has begun, as you aren't allowed to use marbete tags with future dates.
Disclaimer: Neither PRelocate, LLC, nor any of its affiliates (together "PRelocate") are law firms, and this is not legal advice. You should use common sense and rely on your own legal counsel for a formal legal opinion on Puerto Rico's tax incentives, maintaining bona fide residence in Puerto Rico, and any other issues related to taxes or residency in Puerto Rico. PRelocate does not assume any responsibility for the contents of, or the consequences of using, any version of any real estate or other document templates or any spreadsheets found on our website (together, the "Materials"). Before using any Materials, you should consult with legal counsel licensed to practice in the relevant jurisdiction.