How to Renew Your Passport in Puerto Rico
Posted:

October 13, 2020

Posted by:

Travis Lynk

Last Reviewed:

May 21, 2021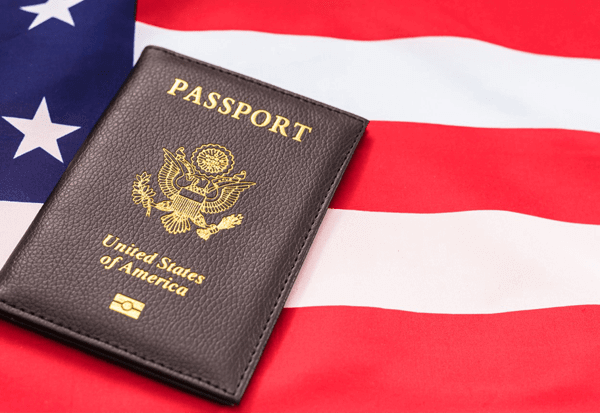 Since Puerto Rico is a U.S. territory, its citizens hold U.S. passports, which means you don't need a passport to move to Puerto Rico under Act 60. If you have one, though, Puerto Rico's status also makes renewing your U.S. passport in Puerto Rico fairly simple. If you are a U.S. citizen, you can easily renew your passport in Puerto Rico as long as it is undamaged, it was issued less than 15 years ago, you were at least 16 when it was issued, and it is under your name (if you have changed your name, such as by getting married, you must be able to document the name change).
After requesting a renewal, it may take up to six weeks to receive your renewed passport. If you request expedited service, it may take up to three weeks.
As a U.S. citizen, you can also easily correct or change information on your passport or report it lost or stolen.
What You'll Need
To apply to renew your U.S. passport, you'll need to fill out the form DS-82: U.S. Passport Renewal Application for Eligible Individuals and submit it along with the necessary accompanying documents. You'll need to include your current passport, two color biometric passport photos, and the applicable fee. If you have changed your name since your current passport was issued, you must submit your marriage certificate or court order documenting the change (originals only, no copies).
Fees
The fee differs depending on the type of passport you are applying for. If you would like the classic book-type passport, you'll have to pay $110. If you're applying for a passport card, the fee is $30. To obtain both, you must combine the fees and pay $140.
Regardless of the type of passport you're applying for, you must submit the same form.
Locations
To apply for your passport renewal, you must visit a USPS office or other qualifying location in Puerto Rico. To find passport locations near you, simply search your ZIP code or city in this passport location finder.
If you are not applying in person, you must send your passport application to the address designated for your state. Applicants in Puerto Rico should send their applications to the following address:
National Passport Processing Center
P.O. Box
Philadelphia, PA 19190-015
If you are applying for passport renewal from outside the US or Canada, visit your nearest U.S. embassy or consulate for information on application procedures.
Passport Offices
Passport offices all over Puerto Rico can handle passport and passport renewal requests from U.S. citizens residing in Puerto Rico. Here are some of the biggest passport offices in Puerto Rico:
Plaza Las Americas Office
Franklyn D. Roosevelt Ave.
3rd Floor Local 615,
Plaza Las Américas
San Juan, PR 00919
Hours of service: 8:00 a.m. to 4:00 p.m., Monday to Saturday
Passport Office – Ponce
Ponce Services Building
#72 Mayor St., Suite 180
Ponce, PR 00730
Hours of service: 8:00 a.m. to 3:00 p.m., Monday to Friday
Passport Office – Fajardo
Dr. López St. Corner Muñoz Rivera
Fajardo, PR 00738
(Second floor of the Municipal Electronic Library)
Hours of service: 8:00 a.m. to 3:00 p.m., Monday to Friday
Passport Office – Arecibo
Arecibo City Hall, first floor
José de Diego Avenue #100
Arecibo, PR 00612
Hours of service: 8:00 a.m. to 3:00 p.m., Monday to Friday
CSI – Mayagüez Mall
Mayagüez Mall
975 Eugenio María de Hostos Ave.
Mayagüez, PR 00680
Hours of service: 8:00 a.m. to 4:00 p.m., Monday to Friday
Disclaimer: Neither PRelocate, LLC, nor any of its affiliates (together "PRelocate") are law firms, and this is not legal advice. You should use common sense and rely on your own legal counsel for a formal legal opinion on Puerto Rico's tax incentives, maintaining bona fide residence in Puerto Rico, and any other issues related to taxes or residency in Puerto Rico. PRelocate does not assume any responsibility for the contents of, or the consequences of using, any version of any real estate or other document templates or any spreadsheets found on our website (together, the "Materials"). Before using any Materials, you should consult with legal counsel licensed to practice in the relevant jurisdiction.