How You Can Benefit by Working Remotely from Puerto Rico
Posted:

October 17, 2022

Posted by:

Travis Lynk

Last Reviewed:

February 24, 2023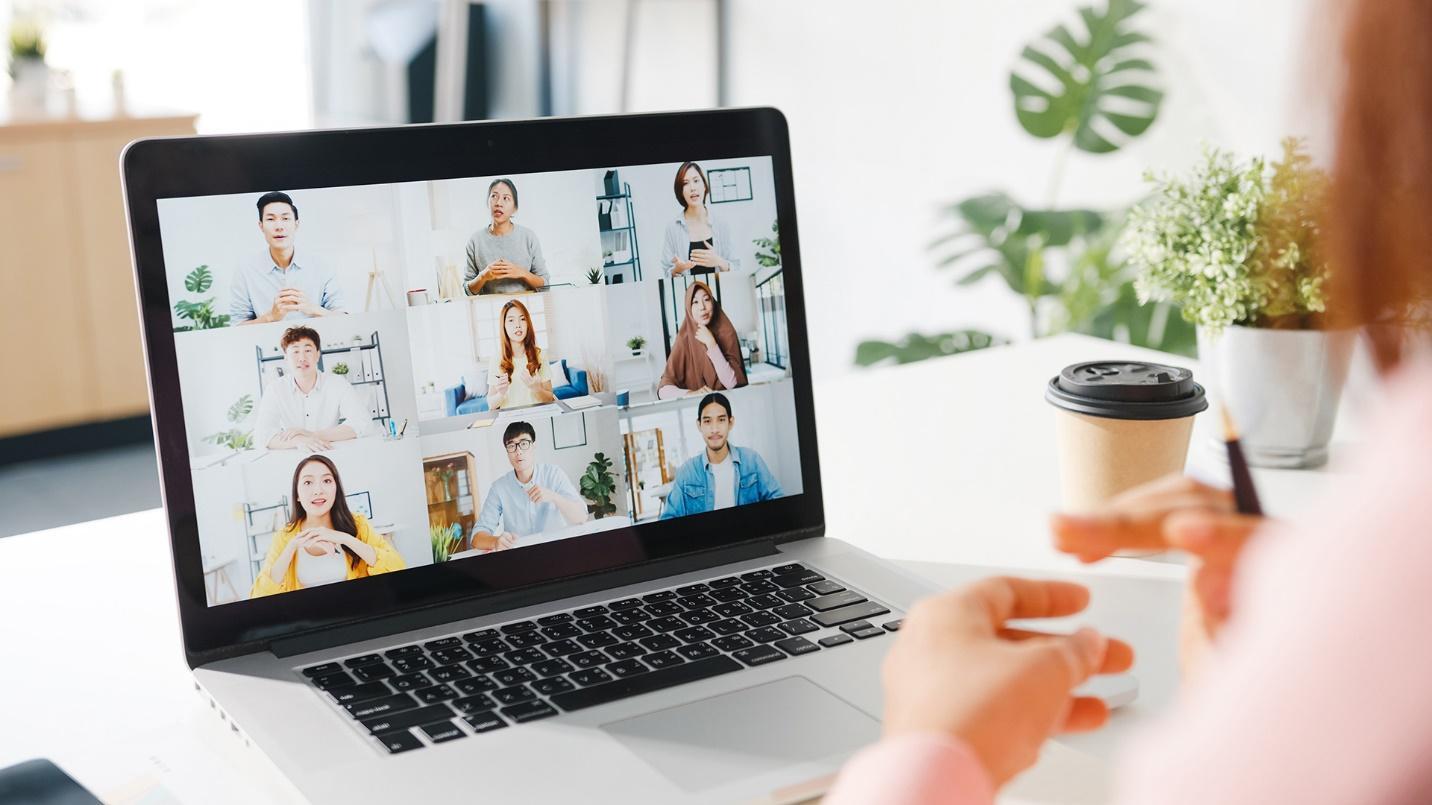 See why this island paradise is best-suited for remote work.
Puerto Rico: A Home for Digital Nomads
Puerto Rico has become one of the world's most popular spots for digital nomads with its incredible weather and thriving business infrastructure. Working remotely requires much more than a laptop and an internet connection. Whether you are an experienced digital nomad or about to begin your career as a remote worker, Puerto Rico offers a vast array of accessibility, flexibility, and convenience for you to take care of your business and maintain a healthy work-life balance.
While Puerto Rico is known as an island paradise due to its numerous breathtaking beaches and exhilarating climate, it also presents multiple practical benefits for U.S. citizens. Many people have successfully managed to avoid the severe federal income tax regimes by taking advantage of highly lenient Puerto Rico income taxation laws.
Due to the Act 60 program, you can cut down immensely on the taxes you pay. The Act 60 Individual Resident Investor Tax Incentive exempts you from paying any tax due to income earned from all capital gains and even crypto-based assets, while the Act 60 Export Services Tax Incentive allows your business to enjoy a mere 4% corporate tax and many other benefits.
Furthermore, unlike other places, if you are a U.S. citizen, you will not need a passport or a work visa when working remotely from Puerto Rico. There are no work restrictions for U.S. citizens whatsoever. In fact, the evolving tech and business landscape on the island is most suitable for the digital nomad lifestyle and will even give you the opportunity for your business to evolve.
Perfect Conditions for Remote Work
Here are the main reasons why working remotely from Puerto Rico suits the digital nomad lifestyle:
A Very Reliable Internet Connection
Puerto Rico boasts a highly efficient and ever-evolving internet infrastructure with island-wide 5G coverage. Most accommodations and co-working spaces offer high-speed Wi-Fi as a standard amenity, especially in places like San Juan, Ponce, and Bahia Beach.
Despite the setbacks caused by the 2017 Hurricane Maria, the island's telecommunication framework has improved immensely, with six major service providers and three 5G networks, making connectivity widespread and highly reliable. Working remotely from Puerto Rico means you never need to worry about your workflow being hampered by poor internet and cell service.
Numerous Co-Working Spaces
Working in Puerto Rico guarantees access to a number of co-working spaces and incubators that can function as your office, meeting room, or gateway into a strong community support network of small businesses and start-ups. Some of the most popular co-working spaces are listed below.
Piloto 151
Located in three neighborhoods of San Juan, Piloto 151 is the oldest co-working space in Puerto Rico. Providing a host of top-grade facilities, such as virtual offices, staffing services, soft landing packages, and private offices and suites, your remote work will have the support of extensive business resources.
Engine 4
One of the largest and most accessible co-working spaces in Puerto Rico, Engine 4 has over 24,000 sq. ft. of mixed-use facilities located in Downtown Bayamón. Since it is located at the intersection of some of the major access routes in the metropolitan area, you have the benefits of a simple commute as well as a user-friendly co-working space.
District View Office Center
Located in the center of the Miramar district, minutes away from Old San Juan, Hato Rey, Guaynabo, and the airport, District View is a first-class full service office center that can provide you will a virtual office and all necessary business amenities that would make working remotely an uncomplicated experience.
A Rich Business Environment
Puerto Rico's rich tech and start-up ecosystem is sure to catch the eye of any digital nomad. A close network of businesses and start-ups on the island will give you plenty of opportunities to foster professional collaborations and connections.
Parallel 18, a program organized by the Puerto Rico Science, Technology, and Research Trust, is an example of one of the first start-up accelerators on the island that is helping the new Puerto Rican tech and start-up generation by providing them with the best tools to create a booming digital economy. From funding and mentorships to business connections and investments, the program is dedicated to give the underrepresented business owners.
Moreover, largely due to the tax advantages of the Act 60 program, there has been considerable growth in the local blockchain scene and further research into Artificial Intelligence and the Internet of Things (IoT), setting the stage for Puerto Rico to become a global leader in tech innovation. Working remotely from Puerto Rico is all the more exciting with this emerging tech hub and all the networking and career opportunities it generates.
Convenient Time Zone
Time zones are an essential variable to consider in the life of a digital nomad. However, while working remotely in Puerto Rico, you will need to make little to no adjustment at all to your work schedule, depending on which part of the U.S. mainland you come from.
This ease comes from the fact that Puerto Rico is in the Atlantic Standard Time zone, meaning that for six months, the island is on Eastern Standard Time – as is New York City and Miami – and for the other six months, it is one hour ahead of Eastern Standard Time.
Easy Healthcare
Unlike working remotely in other places, Puerto Rico has the advantage of your domestic health insurance plan being able to cover some of the health care services while you are working there. Since it is a part of the United States, you would not need to buy travel medical insurance to, for example, get your prescriptions filled in the numerous Walgreens and CVS pharmacies located all around the island.
The Puerto Rico Life
Here are some other perks that come with the Puerto Rican lifestyle:
Accommodations Everywhere
One of the most time-consuming tasks for a digital nomad is figuring out where to stay. Fortunately, Puerto Rico, being one of the leading industries in the global tourism sector, has countless accommodation options for you to choose from.
No matter your style of travelling, Puerto Rico offers a variety of unique options. From long-term rentals such as furnished apartments to short-term rentals such as properties owned by hosts on Airbnb, vacation rentals, paradors (small hotels), and youth hostels as well, if you happen to prefer the backpacker's way of travelling.
For a mix of charming Puerto Rican culture and a thriving urban community, consider finding an accommodation in San Juan. Those looking for a quiet stay and are on a budget, a place like Rio Mar would be perfect for that purpose. If you are seeking a luxurious stay and access to breathtaking beaches and luscious rainforests, a property in Bahia Beach is what you are looking for.
Accessible Transportation
While you are working remotely from Puerto Rico, the best way to explore the island on your off-hours or to commute from your hotel to your co-working space is by car. It is recommended that you rent a car during your stay from either one of the major car rental companies like Avis Car Rental or one of the several smaller local businesses on the island such as Charlie Car Rental.
Taxis and Ubers are also readily available in metropolitan areas, if extensive travel around Puerto Rico is not your plan. Públicos, or public buses, are also available and are very affordable. However, público service is not very reliable outside of cities, so a rental car is the best way of getting around the island.
Amazing Culture
One of the most significant qualities that makes Puerto Rico a desirable destination for tourists from around the world, especially for digital nomads, is the island's rich and vibrant culture upheld enthusiastically by Puerto Rico residents. Whether on days off or between virtual meetings, working in Puerto Rico is all the more worthwhile because of all the exciting festivals, culinary traditions, and musical heritage that you get to experience.
Many visitors have claimed that Puerto Rican food was the highlight of their experiences. Do not forget to indulge in some of the most delicious traditional dishes like Mofongo, Tostones and amarillos, Amos y habichuelas, and, a Puerto Rican culinary legacy, Lechón asado.
The island also has a delightful music scene. Enchanting rhythmic sounds from traditional salsa to bomba y plena – a dance influenced by Puerto Rico's African roots – fill every corner of the island, so make sure to put on your dancing shoes and hit the town.
Puerto Rico residents keep their history and traditions alive and strong by celebrating endless festivals and events throughout the year. Plan your stay accordingly so you do not miss out on their loud and colorful annual festivals, such as the Fiestas de la Calle San Sebastián or the Festival de la Piña Paradisíaca.
A Breath of Fresh Air
Bad weather can be a tricky obstacle in the life of a digital nomad. That is why Puerto Rico's climate is perfect if you wish to work remotely from a place with warm weather all year round. With average temperatures ranging from 70°F to 80°F, the island enjoys warm, sunny, humid days most of the year.
Working remotely in such good weather means that you can make the most of the outdoors. You can either sit with your laptop under clear blue skies at one of the many fabulous beaches or, on your off-hours, choose to go on a thrilling hiking expedition through the rainforests or even have a quiet time with yourself while fishing.
Work Remotely from Paradise
If you wish to find the perfect home-away-from-home where you can work amidst a serene landscape with a peaceful state of mind and, at the same time, have access to a strong business community network, Puerto Rico is your paradise. With all the necessities at your disposal and a variety of exciting opportunities for you to explore this island's scenic beauty and vibrant culture, your digital nomad lifestyle will never be the same again.
Do not hesitate to contact our team at PRelocate if you have any queries on how to start working remotely from Puerto Rico. We will be happy to guide you through any questions you have.
Disclaimer: Neither PRelocate, LLC, nor any of its affiliates (together "PRelocate") are law firms, and this is not legal advice. You should use common sense and rely on your own legal counsel for a formal legal opinion on Puerto Rico's tax incentives, maintaining bona fide residence in Puerto Rico, and any other issues related to taxes or residency in Puerto Rico. PRelocate does not assume any responsibility for the contents of, or the consequences of using, any version of any real estate or other document templates or any spreadsheets found on our website (together, the "Materials"). Before using any Materials, you should consult with legal counsel licensed to practice in the relevant jurisdiction.