Insurance Providers in Puerto Rico
Posted:

March 28, 2020

Posted by:

Travis Lynk

Last Reviewed:

December 18, 2021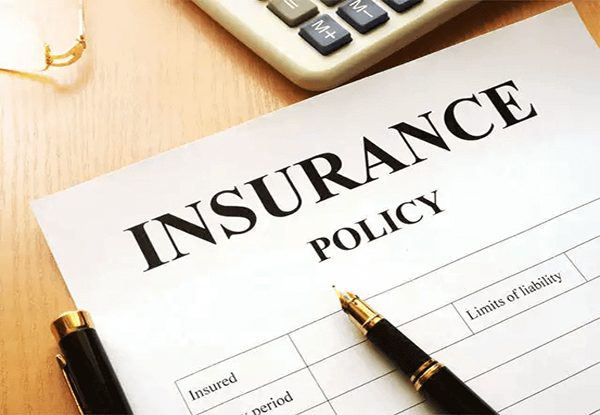 The insurance you have in your home state won't necessarily cover you in Puerto Rico, especially given that Puerto Rico is a territory, not a state. Nonetheless, there are plenty of insurance options you can take advantage of while enjoying life as a bona fide Puerto Rican resident. In fact, changing your insurance provider and doctors can even contribute to the establishment of bona fide residency by helping you satisfy the "closer connections" test requirements. We've compiled a list of some of Puerto Rico's best insurance providers here.
Health Insurance
Here are four good options if you're looking for health insurance in Puerto Rico:

Each provider offers different plans and services, so it's worth it to take a look through their websites. Triple-S, for example, covers a large number of healthcare procedures in their direct plan. The provider also offers an app called TeleConsultaMD, available for iOS and Android, that allows users to connect with a medical professional for an online consultation any day of the week between 6 a.m. and 10 p.m.
Triple-S has also, as of March 26, 2020, launched a prescription medication delivery app to allow users to easily and conveniently receive their medication without leaving the house. The app was originally scheduled for release a couple months down the road, but Triple-S expedited the launch to aid those in need during the COVID-19 crisis and accompanying lockdown. Triple-S members may now have their prescription medications delivered right to their home at no cost.
The four health insurance providers listed above are only valid for Puerto Rico, although Triple-S does offer coverage of emergency services in the US, as long as the U.S. provider is part of the Blue Cross Blue Shield group. If you're looking for health insurance that can cover you in both Puerto Rico and the 50 states, you only have two options. The first is the HealthShare plan from Liberty, a community-based health insurance plan where members cover each other's medical expenses. Plans are relatively cheap, but there are limits on how much a member can claim.
The second option for health insurance valid in both Puerto Rico and the US is MCS Puerto Rico. This is a health insurance plan from the 20/22 Act Society, a society created by and for the recipients of Puerto Rico's many tax incentives. You don't need to join the 20/22 Act Society to sign up for the MCS health insurance plan, but membership does come with several additional benefits for decree holders of Puerto Rico tax incentives. In addition to health insurance, membership offers guidance through any troubles you may encounter in Puerto Rico.
Additionally, if you are an employer, perhaps for an Export Services business, and are looking for a reliable Puerto Rican health insurance plan for your employees, Humana, Triple-S, and MCS are good options.
Other Insurance
There's more in life that requires insurance than just health, although health may be the most important. You may also require home, business, car, life, motorcycle, or another type of insurance.

No matter what type of insurance you need, Puerto Rican insurance providers are here to help. Here are three Puerto Rican providers that offer various types of insurance, depending on your needs:

Insurance is important to ensure that even if disaster strikes, you have the necessary resources and support to get back up on your feet. We, too, are dedicated to providing you with the necessary resources and information to make your move to Puerto Rico a successful one. Make sure to follow us on social media so you don't miss anything!
Disclaimer: Neither PRelocate, LLC, nor any of its affiliates (together "PRelocate") are law firms, and this is not legal advice. You should use common sense and rely on your own legal counsel for a formal legal opinion on Puerto Rico's tax incentives, maintaining bona fide residence in Puerto Rico, and any other issues related to taxes or residency in Puerto Rico. PRelocate does not assume any responsibility for the contents of, or the consequences of using, any version of any real estate or other document templates or any spreadsheets found on our website (together, the "Materials"). Before using any Materials, you should consult with legal counsel licensed to practice in the relevant jurisdiction.