One Day in San Juan: Adventures, Places to Eat, and Things to See
Posted:

January 17, 2023

Posted by:

Travis Lynk

Last Reviewed:

February 24, 2023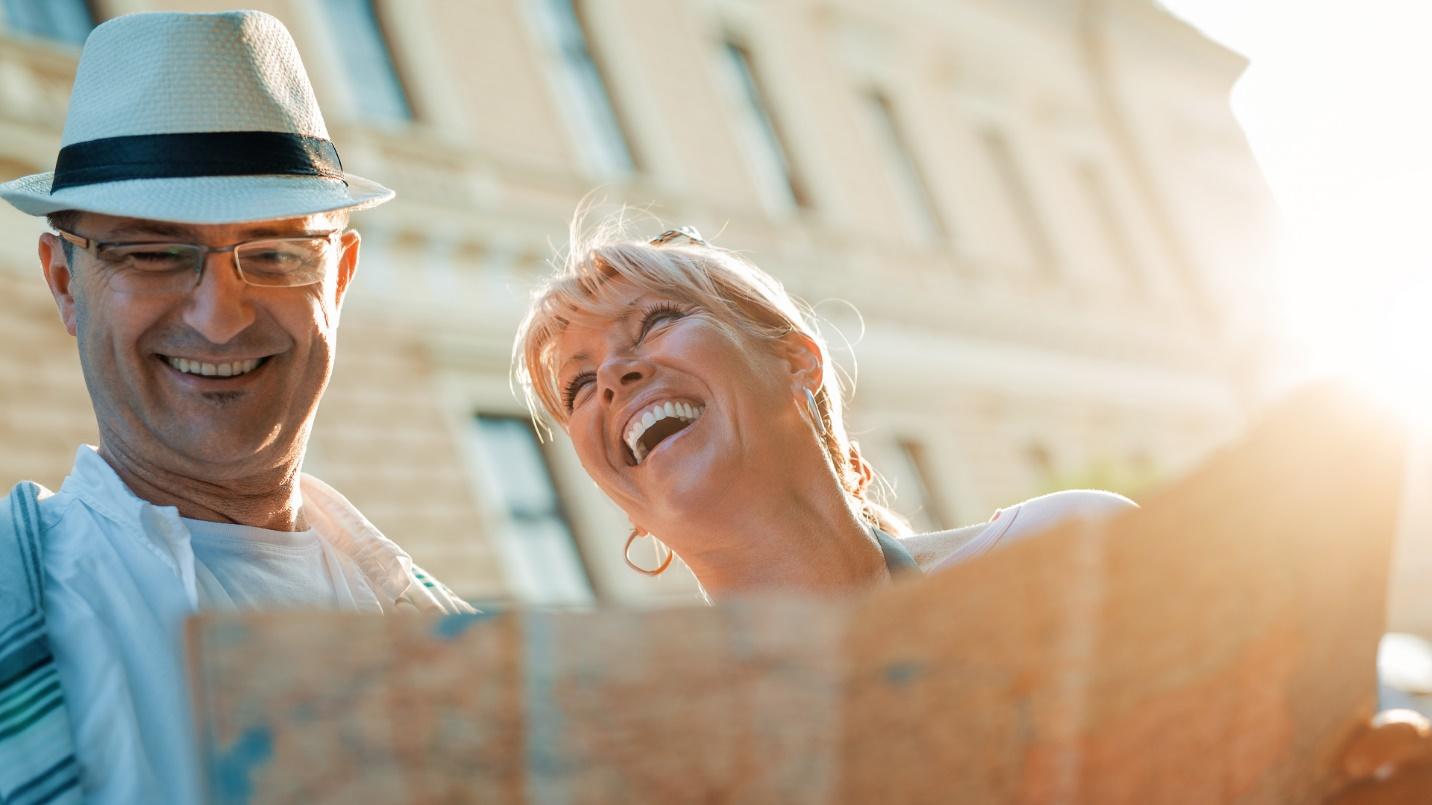 Read on for our guide to many of the best activities in and around San Juan that you can experience on a day trip.
Contents
A Day Trip Is Just the Beginning
A jewel in the Caribbean crown, Puerto Rico offers world-class sightseeing within a stone's throw of San Juan. The island's capital is a splendid mix of the old and new, the familiar and the exotic. Here you'll soon find that a UNESCO World Heritage site, a rainforest, and thrilling zip lining only scratch the surface of the San Juan area's delights.
One day in San Juan Puerto Rico can make memories that will last a lifetime. However, it'll take at least a lifetime to experience everything the island offers.
So why stop at a single day? Be the envy of others on the mainland by establishing residency in Puerto Rico through the Act 60 Individual Resident Investor Tax Incentive.
Let our expert team at PRelocate help you to enjoy these and countless other wonders year-round. You'll benefit from this U.S. territory's many generous tax incentives and low cost of high-quality living.
One-Day Adventures in San Juan
The sky's the limit when it comes to building a San Juan day trip into your Puerto Rico itinerary. Choose from an array of indoor and outdoor activities that can all be done in a day if you're based in the capital.
Of course, don't forget to take an occasional break to enjoy some tasty Caribbean food and drink while you're at it.
You'll want to dress appropriately, as the weather here is almost uniformly warm and humid during the day throughout the year. Temperatures often reach the mid-80s during the day.
Think about the new life that's waiting for you and your family while you review several popular and exciting day (and night!) trip options for your San Juan itinerary below.
Outdoor Activities
Explore El Yunque Rainforest
Puerto Rico is filled with natural wonders. Just east of San Juan, you'll find breathtaking scenery and hiking in the misty, nearly 29,000-acre El Yunque National Forest. This one-of-a-kind natural treasure is the only tropical rainforest in the United States. It has flora and fauna you won't find anywhere else.
El Yunque National Rainforest boasts about 24 miles of nature trails. From the wide selection of walking trails, you're sure to discover something enjoyable for family and friends of almost all fitness levels.
Just remember to book your spot in advance here before traveling to this unique paradise.
Here are a few of the most popular nature trail options currently open.
Angelito Trail
Ideal for families with young children, the easy and short 0.2-mile Angelito Trail winds through Tabonuco trees toward a river, Las Damas Pool, and other popular swimming spots.
Los Picachos Trail
Another short but moderately difficult hike, Los Picachos Trail takes you through Elfin Woodland Cloud Forest to a stone platform, which affords panoramic views of dazzling landscapes. Like the Angelito Trail, this trail is only 0.2 miles long.
Mt. Britton Trail
Hiking Mt. Britton Trail will take you through Sierra Palms, across mountain streams, and through a cloud forest to either a stone tower or El Yunque Peak. This mile-long trek is more challenging than the two trails above, but it only takes 45 minutes one-way to hike it.
The views will be worth the exertion. From the observation deck of the tower, you'll be able to admire the forest, Atlantic Ocean, Caribbean Sea, and a coastal plain.
El Yunque Trail
If you're in the mood for a somewhat longer and more challenging 2.6-mile hike, consider El Yunque Trail. Hike through Palo Colorado forest, Sierra Palms, and cloud forest to one of the highest points in the entire rainforest: El Yunque Peak.
Be extra careful when hiking in this area, as the trail can get muddy and slick at times.
Waterfalls and Luminescent Fungi
At El Yunque, you can also take a refreshing dip in a natural pool beneath a waterfall. Then come back at night with a reputable tour operator to see the forest's glow-in-the-dark fungi.
Zip Lining among the Trees
Soaring above the tree tops on an exhilarating zip lining ride in the San Juan area provides an adrenaline rush like no other.
Rocaliza Adventure Tours
San Juan-based Rocaliza Adventure Tours is known for the quality and safety of its zip lines, which are part of the itinerary in their most popular tour: El Salto Waterfall Adventure tour.
This six-hour adventure is located about 45 minutes from San Juan, in the Carite Rainforest. Besides experiencing a series of different zip lines, you'll hike through the rainforest via secured ropes, rappel down El Salto waterfall into a canyon, and have the chance to swim in the crystal clear waters of pools and a waterfall.
At the end of your tour, you'll enjoy an authentic Puerto Rican home-cooked meal with a local family. You'll also have a grand view of the mountains as the backdrop. The full-day tour costs $135 per person.
Toro Verde
You can find The Monster—the longest zip line in the world, with a cable that's about 28 football fields long—at Toro Verde, the biggest adventure park in San Juan and throughout the Americas.
In addition to experiencing The Monster, you can take the 2.5-hour Ziplines tour, where you'll try seven different zip lines at varying speeds while seated. Or strap on a special harness and fly horizontally like a bird at speeds nearing 60 miles per hour on The Beast.
The Toro Bikes tour will allow you to ride a bike connected to a zip line cable, in the world's longest cable bike circuit. Prices for Toro Verde tours range from $40 to ride the bikes to about $150 for a Day Pass that covers four adventures.
Other Zip Lining Options
Alternatively, you can choose a shorter zip line at Carite State Forest, the estate of Hacienda Campo Rico, or back at the foothills of El Yunque.
Kayak through the Lagoons
For a very special adventure, drive two hours east of San Juan to Fajardo's bioluminescent lagoon. Puerto Rico has three bioluminescent bays, but the Laguna Grande Nature Reserve is the one most convenient to those living in or visiting San Juan.
After nightfall, you will kayak through a mangrove forest in complete darkness. Be amazed as ghostly blue-green light bursts from your oar when it touches water filled with mysterious but harmless microscopic creatures.
Consider signing up with one of the island's established and reputable kayaking companies, such as Kayaking Puerto Rico or Pure Adventure, for a bio bay experience like this one.
Each guided tour lasts about two hours and is intended for participants at least six years old.
The excursion should cost around $70 per person, including taxes and fees, equipment, training and safety orientation, bug repellent, and snacks and drinks. Transportation to and from San Juan will incur an additional fee.
Experience the Tranquility of the Beaches
With temperatures that hover around 80 degrees nearly all year, almost any day is the right day to be at or in the water. A rare exception to this guideline would be during a hurricane; in Puerto Rico, hurricane season runs from June through November.
You can visit one of the sun-kissed beaches in San Juan, where you will find long stretches of sand against a crystal-blue sea. Beneath the surface, admire beautiful marine life on a scuba dive or snorkeling trip.
Balneario El Escambrón
If you're looking for a great Old San Juan beach, Balneario El Escambrón comes close, at just over one mile from the old city. Balneario El Escambrón is a top beach in the San Juan area, with a northern location and a southern location, each within walking distance of the other.
Take your pick from a variety of fun activities at Escambrón. You can swim, snorkel, or scuba dive safely and easily here thanks to the calm waters. In fact, snorkeling at Escambrón placed among the top five among TripAdvisor's Traveler's Choice "Top Overall Experiences in the Caribbean."
Family-friendly Balneario El Escambrón offers quiet spaces away from the crowds on the beach's west end. It also has the distinction of being the only public beach in San Juan with restrooms.
Ocean Park Beach
Ocean Park Beach is another great San Juan beach. It's easily accessible and a favorite place among locals, but it doesn't get too crowded on most days.
Whether you seek dining and entertainment or seclusion, you can find it on this vast beach. Here you can walk or jog along soft light sand framed by palm and sea grape trees. Or find a quiet spot to relax in the shade.
If you'd like to be more active and play a game of tennis or volleyball, you can do so using the provided nets. Or get into the water and enjoy a fun swim. Just be aware that the currents here are stronger than those at Balneario El Escambrón.
You can even enjoy a meal or a drink at one of Ocean Park's beachfront restaurants or bars.
If you'd like to experience other fine beaches in the San Juan area, check out the ones along Isla Verde, not far from the airport.
See the Attractions
Walk the Cobblestone Streets of Old San Juan
Founded more than 500 years ago, San Juan is the oldest city in the United States. The district of Old San Juan, loaded with some of the territory's finest historical sites, is a natural place to start exploring.
Spend some time soaking up the old-world ambience and rich history of the island (by the way, the first Spanish explorers called it San Juan Bautista, after Saint John the Baptist) on a walk through cobblestone streets. One such street is Calle del Cristo, lined with pastel-colored Spanish colonial historic buildings. Be sure to wear comfortable walking shoes.
San Juan National Historic Site
Delve deeper into Puerto Rico's history and take a break from the daytime heat in the shade of centuries-old forts at San Juan National Historic Site.
The modest entrance fee of $10 for each adult (children aged 15 and younger can enter free of charge) grants you access to a bevy of historic sites for up to 24 hours.
Surrounded by neatly trimmed grassy areas, you'll find the weathered limestone walls of tremendous forts that offer panoramic views overlooking cliffs and crashing waves.
Castillo San Felipe del Morro (Old San Juan)
Located at the entrance to San Juan Bay is Castillo San Felipe del Morro ("El Morro"). El Morro was built up from a tiny structure to a massive, sprawling military fortification over 150 years between the 16th and 18th centuries.
At the time of its completion, it was among the most formidable of Spanish fortifications in the New World. Built to repel a sea-based attack, El Morro was captured only once—by the Earl of Cumberland during the Battle of San Juan in 1598.
Inside, you can explore the fort's labyrinth of features, including barracks, courtyards, dungeons, kitchens, ramps, and training areas, spread out across six levels. From the ramparts, enjoy dramatic views of the Atlantic Ocean on one side and San Juan Bay on the other.
A visit to El Morro is worth at least an hour or two of your time.
Castillo San Cristobal (Old San Juan)
Located not far from El Morro, Castillo San Cristobal is the biggest fortress in the Americas. Named after St. Christopher, patron saint of land travelers, the 3-level San Cristobal sprawls across more than 27 acres. It also took about 150 years to complete between the 17th and 18th centuries. Unlike El Morro, Castillo San Cristobal was designed to defend against a land-based attack. Here you'll find a series of tunnels, a main plaza, dungeon, and cisterns capable of holding 800,000 gallons of water.
You can watch a film about the park's history in the on-site Visitor Center, located inside a U.S. Army bunker built in 1942.
Like El Morro, San Cristobal is worth a visit of at least one or two hours.
City Walls, Fort San Juan de la Cruz, and San Juan Gate (Old San Juan)
San Juan National Historic Site also includes most of the Old San Juan city walls. These were built in 1630 and stretch for about three miles around much of the western end of the Islet of San Juan. Averaging around 40 feet tall, they protected the city from foreign invasion for hundreds of years.
Fort San Juan de la Cruz (also called "El Canelo") is a small fort built across from El Morro. You can reach it by car. The views from El Cañuelo of El Morro and the bay are striking.
You can't miss the red San Juan Gate, which is the only old city gate that remains among the original five that were built into the city walls. San Juan Gate was constructed in 1635, and from here you'll have excellent views of San Juan Bay.
San Juan Bay is the busiest harbor in Puerto Rico, and has been in use since at least 1508.
Santa Maria Magdalena de Pazzis (Old San Juan)
Located between El Morro and San Cristobal is one of the most famous cemeteries in Puerto Rico: Santa Maria Magdalena de Pazzis.
First opened in 1814, the cemetery allows you to escape the hustle and bustle of Old San Juan in a serene setting that holds the final resting places of famous Puerto Rican leaders, actors, composers, and other notable figures. The cemetery has a small red-domed circular chapel dedicated to Saint Magdalene of Pazzis as well as skillfully crafted angel statues.
Be aware, however, that the cemetery is located just outside of the shantytown of La Perla. La Perla is a neighborhood that is probably best avoided during this adventure.
Paseo de la Princesa and Raíces Fountain (Old San Juan)
A short walk south of the San Juan Gate, you'll find a tree-lined promenade known as Paseo de la Princesa. Originally built in 1853, this popular walkway has been beautifully restored.
The western edge of Paseo de la Princesa adjoins San Juan harbor, and also holds another famous Old San Juan landmark: Raices Fountain. Unveiled in 1992, it commemorates the 500th anniversary of Columbus' arrival in the Americas. The sculpture is filled with symbolism; for example, the fountain's statues of three figures honor the island's Taino (indigenous Caribbean), Spanish, and African heritage. Many think of Raices Fountain as one of the most romantic spots in Old San Juan.
As you walk along the length of Paseo de la Princesa, you'll find more artwork, food, live music, and sculptures. Another notable landmark on Paseo de la Princesa is a historic building that was once a former prison and now houses a tourism company as well as works of art.
Casa Blanca Museum (Old San Juan)
There's no shortage of historic buildings within Old San Juan. If you haven't yet had your fill after walking the streets of Old San Juan, visiting San Juan National Historic Site, and strolling Paseo de la Princesa, then check out the Casa Blanca Museum. The museum is located along one section of the old city walls, just a stone's throw from El Morro.
Built in 1521, Casa Blanca was the first fortification to be built in San Juan and was once home to Spanish conquistador Juan Ponce de Leon. It's the oldest residence in Old San Juan and a museum that houses a collection of historical artifacts from the 16th and 17th centuries. Outside of the home of Ponce de Leon, you'll find some well-kept gardens.
Plaza del Quinto Centenario (Old San Juan)
Just northwest of Casa Blanca and across from El Morro, but still within Old San Juan, you'll find the famous Quincentennial Plaza. The highlight here is a giant 40-foot column called "El Tótem Telúrico," made of granite and clay. The variety of clays that went into its construction were taken from all over the Americas, and represent the diverse peoples of the Americas. Like Raíces Fountain, it was first displayed in 1992 to coincide with the 500th anniversary of Columbus' voyage to the New World.
Catedral Basilica Menor de San Juan Bautista (Old San Juan)
Old San Juan's Catedral Basilica Menor de San Juan Bautista is not simply one of the grandest religious buildings in Puerto Rico. Dating back to 1540 (or 1521, if you count the first church built here that was destroyed by a hurricane), it's also the oldest cathedral on U.S. soil and the second oldest in the entire Western Hemisphere. Today it's the seat of the Roman Catholic Archdiocese of Puerto Rico. It also contains the tomb of Juan Ponce de Leon.
Calle de la Fortaleza (Old San Juan)
For another fun experience that's also a unique photo op, visit the remarkable Fortaleza Street, also called "Umbrella Street," in Old San Juan. As you walk the street, you can't help but notice the special canopy overhead made from—you guessed it—umbrellas.
However, during your visit, you might see a different canopy consisting of kites, lights, or butterfly designs, as the locals in Old San Juan will rotate the décor on Calle de la Fortaleza from time to time.
Regardless of what's on display during your visit, you should also see the shops, restaurants, and stunning architecture lining Umbrella Street. La Fortaleza, the governor's mansion, can be found at the end of the street.
Places to Eat in San Juan
Of course, you'll need plenty of energy to tackle these rewarding excursions on your San Juan itinerary.
Breakfast
Start your day of adventures with the most important meal of the day—breakfast.
Pannes
Located in Condado about 15 minutes from Old San Juan, Pannes is widely lauded as offering one of the best breakfasts in San Juan. Here you can enjoy speedy service, fresh ingredients, and a variety of scrumptious dishes with portions that are as generous as the island's Act 60 tax incentives. Popular selections from the extensive menu include Royal French Toast, breakfast tacos, and omelettes.
You can order a hearty breakfast all day or choose from their lunch and dinner menu later on. Pannes also offers vegetarian, vegan, and gluten-friendly options. Café con leche and freshly squeezed fruit juices are available.
Chocobar Cortes
To enjoy a delicious breakfast without leaving the attractions of Old San Juan, consider Chocobar Cortes. This restaurant provides a uniquely tasty chocolate-themed culinary experience, and the family that runs it has been in the chocolate business for nearly a century.
Chocolate is the restaurant's specialty, but that doesn't mean the menu is limited to chocolate exclusively. Here you can have brunch selections like special Chocobar Pancakes, breakfast wraps, Mallorca bread with cheddar and smoked ham, or eggs with mashed plantains and Spanish chorizo at any time of day. The usual drinks you'd expect to find are available, including 10 types of hot chocolate.
Coffee
If you're like many Puerto Ricans, you'll have your breakfast with at least one cup of coffee. Puerto Rican coffee is of excellent quality and is usually inexpensive. The island is known for many smooth, strong, and sweet brands, such as Alto Grande, Café Hacienda San Pedro, Café Laredo, and Yaucono.
Lunch and Dinner
For a bigger meal during lunch or dinner, you might sample richer authentic Puerto Rican food at another one of the great restaurants in or near Old San Juan. Among the island's delectable treats are mouth-watering lechon asado (tender, slow-roasted pork marinated in spices), mofongo (plantains mashed with garlic and meat), and frituras stuffed with beef, chicken, crab, or fish.
Feel free to indulge in a piña colada, one of Puerto Rico's signature drinks, as well. In fact, the island was the birthplace of this delicious and refreshing beverage, made from rum, coconut, and pineapple juice.
Tropical Taste
Tropical Taste is a restaurant that serves excellent value authentic Puerto Rican food. This is one of the hidden gems in Old San Juan, and it offers a variety of local dishes at very reasonable prices. Take your pick from among 10 different types of mofongo, or mix and match a few of them to make a bifongo or trifongo.
Alternatively, you can order one from a variety of dishes centered on chicken, pork, crab, fish, shrimp, or skirt steak. Each main course comes with two sides that can include rice and beans, plantains, mashed yucca, fries, vegetables, or salad.
And if you're in the mood for something a little more exotic on the margins of your exploration of San Juan, you can also try grouper, octopus, or conch here.
Deaverdura
Another great value option for Puerto Rican cuisine in Old San Juan during lunch or dinner is Deaverdura. The restaurant's menu options change frequently, but the one thing that doesn't change is the widespread acclaim from locals and visitors alike for the quality and prices of the food.
Recent visitors to Deaverdura in Old San Juan have raved about dishes including the sumptuous Puerto Rican sampler platter, roasted pork cooked to perfection, and rice and beans. Show up early for lunch or dinner if you want to avoid a long wait time.
Meatless Dining Options
Vegetarians and vegans can rejoice, for Puerto Rico has made great strides in expanding such offerings in recent years. You should have no problem finding such dishes at most restaurants. Fish tacos, mofongo, and savory fried frituras are among the popular menu items that can be ordered meatless. Fresh fruit and salads are widely available too. You'll find many of the island's highest-quality vegan restaurant options in Old San Juan.
Take a Trip to Puerto Rico and Let It Take Your Breath Away
And there you have it. As you can see, San Juan offers a wealth of incredible day trip experiences to build the perfect Puerto Rico itinerary. You can walk the charming cobblestone streets of the colonial center in Old San Juan, surrounded by colorful buildings. See some of the oldest historic sites in the Americas and dine on Puerto Rico's rich Caribbean cuisine. Vast tracts of rainforest, stunning beaches, and so much more are practically at your doorstep in San Juan.
Experiencing a few excursions from a San Juan itinerary can be the start of a rich and fulfilling new life for you and your family on this beautiful island. Consider the many potential tax advantages as well as these pre-move pointers if you're thinking about relocating to Puerto Rico.
An impressive array of sightseeing opportunities… a vibrant and welcoming culture… and incredible savings combined with a high standard of living. What else could you ask for? It seems that Puerto Rico has it all.
The only thing missing is you.
Disclaimer: Neither PRelocate, LLC, nor any of its affiliates (together "PRelocate") are law firms, and this is not legal advice. You should use common sense and rely on your own legal counsel for a formal legal opinion on Puerto Rico's tax incentives, maintaining bona fide residence in Puerto Rico, and any other issues related to taxes or residency in Puerto Rico. PRelocate does not assume any responsibility for the contents of, or the consequences of using, any version of any real estate or other document templates or any spreadsheets found on our website (together, the "Materials"). Before using any Materials, you should consult with legal counsel licensed to practice in the relevant jurisdiction.