Puerto Rico Culture and Lifestyle Guide
Posted:

January 29, 2020

Posted by:

Travis Lynk

Last Reviewed:

May 21, 2021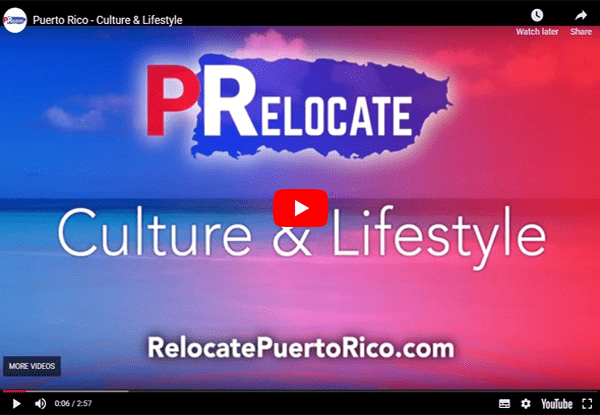 Puerto Rico is known for its rich culture in addition to its warm weather and sunny beaches. Puerto Rico's generous tax incentives entice thousands of Americans to make the move to the island, but those who move fall in love with the year-round sunny weather and Caribbean lifestyle. We made this guide so you can live your new life in Puerto Rico to the fullest.
Restaurants
STK Restaurant
STK recently opened in Condado, San Juan, and has quickly gained acclaim thanks to its superior quality and unique atmosphere, complete with a DJ to fill the air with energy and a sleek environment to encourage guests to mingle. It's a steakhouse and lounge in one, additionally offering plentiful seafood options, desserts, and original entrées.
Lechonera Los Pinos
Lechonera Los Pinos, located on Highway 184 in Guavate, Cayay, which has been nicknamed the Pork Highway, offers top-quality roasted pig. Lechoneras were traditionally restaurants that roasted pork on a spit, but recently, most have abandoned this practice, leaving Lechonera Los Pinos as one of the final—and best—spit-roasting lechoneras on the island. In addition to spit-roasted pork, the restaurant also offers local delicacies such as green banana salad.
Jose Enriqué
Jose Enriqué, located in San Juan, is easily one of the most unique restaurants in Puerto Rico. Prices aren't cheap, but that doesn't stop people from flocking to experience the gastronomical wonders of Puerto Rico native Jose Enriqué, who has amassed numerous culinary awards. The restaurant has no set menu—each day, dishes are customized based on the fresh, local produce available. This setup allows for unrestricted creativity, ensuring that each dining experience at Jose Enriqué is unique. The restaurant does not accept reservations, so expect long lineups—but it's worth it.
Lote 23
Lote 23—Spanish for "lot 23"—is a gastronomical park in Santurce, San Juan, that offers the best of Puerto Rican street food. Whether you're in the mood for pizza, noodles, poke bowls, fried chicken, home fries, ice cream, or more, you're bound to find something that suits your tastes among the numerous shops at Lote 23. Lote 23's chefs are young, innovative, creative, and among the country's best culinary masters. The park also puts on a market to support local artists and designers every two weeks and offers a free yoga class every Sunday, and depending on when you visit, you may be able to enjoy some live music.
Wellness Centers
Santosa Yoga & Health
Santosa Yoga & Health is a health and wellness center in San Juan that emphasizes meditation and healthy eating classes in addition to yoga. Focusing on both mental and physical health, Santosa Yoga & Health offers workshops and retreats that can be customized for groups of friends or colleagues. They aim to teach participants to find the beauty in small things and practice gratitude in their lives.
Phyt New York
Phyt New York is a top all-amenities gym located in, yes, New York, but with a second location in Condado, San Juan. The gym offers top-quality fitness equipment and customized membership options to suit your lifestyle. Phyt New York also offers personal trainers to help everyone achieve their fitness goals, whether they're beginners, intermediate, or advanced. To complement the fitness training, the gym also offers nutrition services to help their clients eat clean.
Resorts and Nightlife
Dorado Beach
Dorado Beach is a luxury beach resort in Dorado that allows visitors to experience the highlights of Caribbean life. Visitors can stay at the resort at the multiple accommodation options offered, including plantation resort residences, or make this island paradise their home with Dorado Beach real estate offerings. The resort's La Hacienda Clubhouse is a community hub where friends and community members can gather and mingle at the many events the club hosts. Various experiences are offered across the resort, including art exhibitions, a fitness center, a water park, and a golf academy.
Chico Cabaret
Chico Cabaret is a cozy lounge in the Fairmont El San Juan Hotel in Isla Verda. What's special about Chico Cabaret is its speakeasy atmosphere—it was a real speakeasy in 1958, and the hotel has endeavored to recreate that authentic atmosphere. The venue brings out top Puerto Rican performers to make every night an unforgettable night of entertainment and hand-crafted cocktails.
BRAVA
BRAVA, also located in the Fairmont El San Juan Hotel in Isla Verda, offers a different nighttime experience from Chico Cabaret without compromising on sophistication. This upbeat nightclub offers high energy and dancing with innovative lighting and elegant décor, making it the perfect venue for a night of excitement and partying in Puerto Rico's capital.
La Placita de Santurce
La Placita de Santurce is a marketplace with restaurants by day and an outdoor club by night. Historically, the place was a two-tiered market square offering a variety of produce and necessities, but now it has become one of Santurce's top nightlight venues. The square features kiosks that sell beloved Puerto Rican fried foods such as empanadillas, and from Thursday until Sunday, you can enjoy live music, ranging from salsa, to jazz, to rock, and can even enjoy some karaoke.
Outdoor Activities
Mona Island Adventures
Mona Island Adventures are beachside camping excursions on Mona Island, nestled between Puerto Rico and the Dominican Republic, organized by outdoor store Acampa. Acampa provides all camping gear and meals, and each day, their highly experienced, bilingual tour guides take participants on new and exciting excursions across the island. You must be in good physical health to participate, as the activities can be demanding.
El Yunque National Forest
The El Yunque National Forest is the only tropical rainforest in the United States Department of Agriculture's (USDA) forest system. Although it spans only 29,000 acres, this national treasure is one of the most biologically diverse forests in the USDA forest system, with many plant and animal species not found in any other USDA forest. 24 miles of hiking trails stretch through the forest and are open for adventurers and their leashed dogs to explore.
Disclaimer: Neither PRelocate, LLC, nor any of its affiliates (together "PRelocate") are law firms, and this is not legal advice. You should use common sense and rely on your own legal counsel for a formal legal opinion on Puerto Rico's tax incentives, maintaining bona fide residence in Puerto Rico, and any other issues related to taxes or residency in Puerto Rico. PRelocate does not assume any responsibility for the contents of, or the consequences of using, any version of any real estate or other document templates or any spreadsheets found on our website (together, the "Materials"). Before using any Materials, you should consult with legal counsel licensed to practice in the relevant jurisdiction.
More Articles