Top 10 Tax Havens to Consider for 2018
Posted:

July 10, 2018

Posted by:

Travis Lynk

Last Reviewed:

May 21, 2021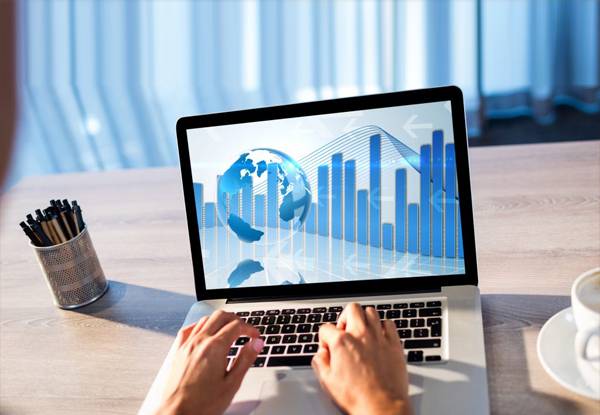 Top 10 Tax Havens to Consider for 2018
For decades, Switzerland has been known as the land of secret bank accounts, a place where the rich quietly and secretly gain riches by socking away lots of cash and avoiding income tax liabilities. Over the years, other nations have gotten into the game of developing attractive tax havens, and it is estimated that as much as $32 trillion dollars is now sitting in private bank accounts around the world.
The Best Tax Havens
While Switzerland still holds the top position as a tax haven nation according to our research, the other positions on this top ten list regularly changes:
Switzerland
The United States – Puerto Rico
The United States
Cayman Islands
Hong Kong
Singapore
Luxembourg
Germany
Taiwan
Dubai
Most people are surprised to learn that the United States sits near the top. America earned this high spot on the list thanks to the assistance of Delaware, Nevada, and Wyoming, each of which passed corporate-friendly legislation that makes it easier for corporations to operate without incurring deep tax liabilities or being required to disclose corporate income tax information with the IRS.
These three states lure businesses, both national and international, to create corporations in their state because they offer some or all of the following benefits:
No state corporate income taxes are levied.
Corporate shares are not subject to taxation.
Stockholders are not publicly revealed.
There are no minimum capital requirements.
Corporate tax information is not collected, so there is nothing to disclose to the IRS.
One-person corporations can be created.
Minimal initial and annual filing fees are incurred, with no franchise tax imposed.
Meetings can be held in locations convenient to stockholders, even out of state.
An Overlooked Opportunity for Americans
Americans who are interested in learning how tax havens can benefit their business or investments have another unique tax opportunity available. Because Puerto Rico is a commonwealth of the US, special tax advantages can accrue to those who relocate through simple moves and arrangements.
Although many Americans are aware of a special relationship between the US and Puerto Rico, most of them cannot specify how that relationship functions. For instance, the following questions are commonly answered incorrectly:
Are Puerto Ricans US citizens?
Does Puerto Rico pay federal taxes?
Are there separate or additional Puerto Rico taxes to be paid?
Is living in Puerto Rico different than living on mainland US?
About Puerto Rico and You
The first question is easy—the answer is an emphatic yes, but that positive confirmation needs a little extra explanation. While most US rights are also conferred upon Puerto Ricans, there are a few minor limitations that should be clarified.
For instance, Puerto Ricans may vote in primary elections, but cannot vote in presidential elections. While Puerto Rico does not have any voting members in Congress, Puerto Rico does elect a Resident Commissioner in the US House of Representatives who can vote in House committees and on procedural measures but cannot vote for specific legislation on the floor of the House.
When it comes to taxes and government benefits, Puerto Rico again earns special treatment and consideration. Puerto Ricans pay Social Security, Medicare, and payroll taxes, but do not owe or pay federal income taxes. At retirement, they become eligible for Social Security and Medicare benefits. While other states qualify for full Medicaid benefits, Puerto Rico only gets a 57.2% match on Medicaid expenditures.
Tax Advantages for Americans in Puerto Rico
Individuals and businesses relocating to Puerto Rico have available to them tax incentives such as Act 60, which provides special tax advantages for individuals and businesses. Act 60's Export Services Tax Incentive (formerly Act 20) allows businesses to move their operations to Puerto Rico and dramatically reduce their corporate income tax down to a lowly 4% rate. This incentive was created to infuse new businesses and revenue into the Puerto Rican economy and it has been quite successful. Act 60's Individual Resident Investor Tax Incentive (formerly Act 22) is for individuals who own substantial investments and pay excessive taxes on their capital gains and dividend income. By becoming bona fide Puerto Rico residents, capital gains and dividend income are subjected to zero taxes, as the tax rate on these types of investment income is zero percent.
In Puerto Rico, these incentives have served the local economy by attracting wealthy retirees and successful entrepreneurs who use their resources and assets to boost prosperity on this American tropical paradise. If you are ready to take advantage of this unique opportunity only open to American citizens, want to learn more details about the tax advantages, or find the best place to live in Puerto Rico, read other articles on our website where we provide the type of information and recommendations you are seeking.
Contact us for more information.
Disclaimer: Neither PRelocate, LLC, nor any of its affiliates (together "PRelocate") are law firms, and this is not legal advice. You should use common sense and rely on your own legal counsel for a formal legal opinion on Puerto Rico's tax incentives, maintaining bona fide residence in Puerto Rico, and any other issues related to taxes or residency in Puerto Rico. PRelocate does not assume any responsibility for the contents of, or the consequences of using, any version of any real estate or other document templates or any spreadsheets found on our website (together, the "Materials"). Before using any Materials, you should consult with legal counsel licensed to practice in the relevant jurisdiction.