What to Do on Halloween in Puerto Rico
Posted:

October 23, 2019

Posted by:

Travis Lynk

Last Reviewed:

May 21, 2021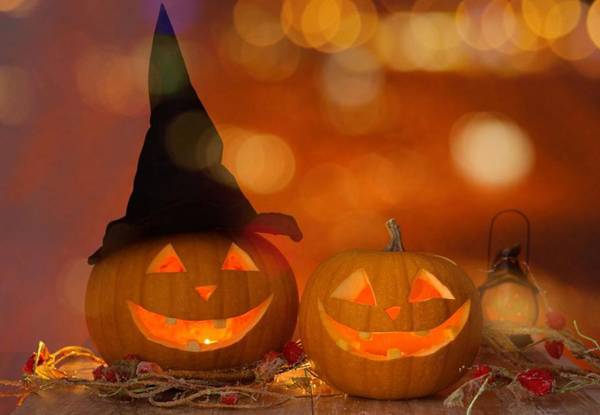 What to Do on Halloween in Puerto Rico
Like the mainland, the United States' Caribbean territory of Puerto Rico also celebrates Halloween, with children donning costumes and knocking on doors in the neighborhood for candy, adults spending the night partying, and children and adults alike participating in various events leading up to the celebration. For those who will be spending this Halloween in Puerto Rico, here's a list of some of the activities you can enjoy.
Halloween Activities for Children
Trick or Treating
For kids, going trick or treating is the essence of Halloween. Have your kids dress up in costumes as normal (maybe something PR-themed, like Hamilton Via Puerto Rico or a Vejigante, a demon from Puerto Rican folklore with a break and horns), and take them out to gather candy in the neighborhood.
For a more authentic Puerto Rican experience, have them pronounce "trick or treat" the Puerto Rican way: tricortrí. If you want to go a little further, have your kids memorize the longer PR Halloween rhyme: Halloween, tricortrí, dame chavos, no maní ("Halloween, trick or treat, give us money, not peanuts").
Be sure to take normal safety precautions, however. Take your kids out in a familiar neighborhood and try to finish before it gets dark.
Malls
Malls across Puerto Rico typically hold Halloween events on or around October 31. These family-friendly events are particularly nice if the weather isn't so great, providing a way to enjoy Halloween while staying warm and dry.
To find out if a particular mall is holding a Halloween event, all you typically have to do is check their social media pages.
The Full Moon Mansion at Plaza Las Américas (Hato Rey, San Juan)
Plaza Las Américas is the largest mall in the Caribbean, and until November 3, it's hosting a kid-friendly haunted house called Full Moon Mansion to scare the whole family. This year, they are offering two events: glow-in-the-dark Spooky Mini Golf and the 13 Doors of Horror.
Halloween Activities for Adults
House of Phobia at San Patricio Plaza
House of Phobia is one of the biggest Halloween events in the entire Caribbean, taking place in the former Kmart building at San Patricio Plaza. This year, the event is called Lucky Deadly Seven, where participants face the worst fears in history through seven entities. There are also additional events in the form of challenges and missions, where participants try to escape from serial killers or the temple of death.
Soul Screams Haunted House
Soul Screams Haunted House, located in Castillo Serralles, Ponce, features two different haunted houses in 2019: Assecula and The Hill Asylum. In addition, running from Thursdays to Sundays until November 1, the venue hosts the Fright Fest, which features the Nightmare Woods event at the Caguas Botanical Gardens. For children, Soul Screams hosts a similar Halloween Woods event at the same location.
Fort Buchanan Chambers of Terror
Fort Buchanan, located in Guaynabo, is opening its horror maze attraction, Chambers of Terror, considered the best in all of Puerto Rico, to the general public for another year. The event takes place at the Fort Buchanan Community Club for a $10 fee. Children ages 10 and up are allowed to participate but must be accompanied by an adult.
Trail of Horror
On October 26 at the University of Puerto Rico's Botanical Gardens in Rio Piedras, San Juan, you can have the opportunity to experience the chilling journey of the Trail of Horror. The half-hour event will challenge participants with obstacles and trivia, and children 15 and older can attend if accompanied by an adult.
Haunted Beach
Vivo Beach Club and Ocean Lab Brewing Co. are teaming together to host the Haunted Beach event on October 26. They have a lineup of popular artists ready to make the night unforgettable.
Fort Buchanan's Nightmare at the Club Halloween Party
Fort Buchanan offers more than just the Chambers of Terror: They also host the Nightmare at the Club Halloween Party. Well-known Puerto Rican DJ Barón López will be playing hits from the 80s and 90s at the event, which is scheduled for the night of the 26th. Anyone 16 and older is allowed in with proper identification.
Halloween Concert with La Orquesta Camerata Filarmónica
If you're in the mood for a classier Halloween experience, La Orquesta Camerata Filarmónicais putting on a Halloween concert at the Centro de Bellas Artes in San Juan on October 27. The orchestra will be playing hits from well-known movies and shows such as The Nightmare Before Christmas, Harry Potter, and The Corpse Bride.
Paranormal Nights
In Añasco, on the west coast of the island, you can find the Paranormal Nights haunted house, taking place on Thursdays through Sundays until November 3. Right next to the venue is a restaurant and a bar to top off the night. Minors are allowed if accompanied by an adult.
Ghost hunting
If you're more independent and would rather do your own thing, take the opportunity to explore some of Puerto Rico's most famous haunted locations. One of San Juan's most famous places is Teatro Tapia, a theater constructed in the 1800s. An actress once dropped dead on stage in the middle of a performance, and many have since reported seeing her spirit wandering the building. Fort Castillo San Cristobal, found in Old San Juan, is also a notable hotspot for ghosts. Legend has it that the daughter of the city's executioner fell in love with a drifter later found guilty of theft and hanged by the girl's father. Stricken with grief, the girl hanged herself next to him. The couple's ghosts are reported to be seen together throughout the fort.
Disclaimer: Neither PRelocate, LLC, nor any of its affiliates (together "PRelocate") are law firms, and this is not legal advice. You should use common sense and rely on your own legal counsel for a formal legal opinion on Puerto Rico's tax incentives, maintaining bona fide residence in Puerto Rico, and any other issues related to taxes or residency in Puerto Rico. PRelocate does not assume any responsibility for the contents of, or the consequences of using, any version of any real estate or other document templates or any spreadsheets found on our website (together, the "Materials"). Before using any Materials, you should consult with legal counsel licensed to practice in the relevant jurisdiction.
More Articles