File your Application Now for Puerto Rico Tax Incentives to Avoid Potential Fee Increases
Posted:

October 20, 2020

Posted by:

Travis Lynk

Last Reviewed:

November 18, 2020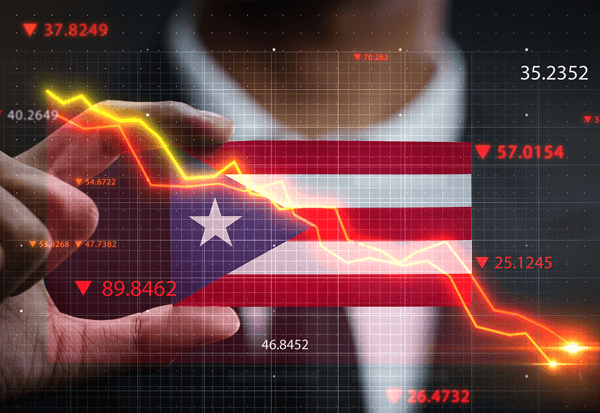 If you're looking for a new life in a tropical paradise with a vibrant culture and a relatively low cost of living yet all the conveniences and security of the United States, Puerto Rico may just be the perfect place for you. Every year, hundreds of U.S. citizens and permanent residents make the move to Puerto Rico to take advantage of the lucrative tax incentives the island offers, such as the Act 60 Export Services or Act 60 Individual Resident Investor tax benefits, and we at PRelocate have helped countless applicants improve their lives under the Puerto Rican sun.
The upcoming U.S. election on November 3, 2020, provides an additional impetus for those considering starting a new life in Puerto Rico. Regardless of the victor, 2020 marks a heated and monumental election that could spell significant changes in the country. If Biden wins the election, the threat of tax increases makes for a strong incentive to move to Puerto Rico under the island's generous tax incentives, and if Trump emerges victorious, a significant number of U.S. citizens and residents may be upset and wish to leave the United States. Either way, we anticipate a surge in demand for Puerto Rico's Act 60 tax benefits come November.
Given the wave of Act 60 applicants we expect to see over the coming few months, we at PRelocate must temporarily limit the number of new clients we take on during November and December. If you're thinking about relocating to Puerto Rico under one of its highly profitable tax incentives, time is of the essence—file early to ensure we can help you through the complex and bureaucratic process. Additionally, as we expect to be inundated with applicants, we may also have to increase our fees for certain services during this period. The only surefire way to avoid paying extra is to file ASAP—ideally before October ends.
Filing before October offers another potential benefit—significant savings in filing fees. The Department of Economic Development and Commerce has announced plans to approve a regulation, called MO-DEC-012, that adjusts fees associated with applying for and maintaining an Act 60 decree. None of these adjustments, which are listed below, are favorable to the applicant, of course:
Act 60 Export Services filing fee – $1000 (up from $750)
Act 60 Individual Resident Investor filing fee – $5000 (up from $750)
Notification of residency – $100 (up from $50)
Notification of commencement of operations – $100 (up from $50)
Annual report for Act 60 Individual Resident Investor – $5000 (this codifies the controversial annual report filing fee increase)
Annual report for exempt businesses (including Export Services businesses) – $500 (up from $300)
Amendment for an approved decree – $750 (up from $450)
Amendment for a pending decree – $100 or $300, depending on the type of change (up from $50)
Note that a $5 transaction fee accompanies each of these fees. For those who wish to peruse the regulation for themselves, a PDF file is available for review, but it is entirely in Spanish.
The fee increases could kick in as soon as October 31, so any Act 60 decree holder hopefuls are advised to file their applications within the next two weeks to avoid significantly higher fees. Coupled with the possibility of increased fees and limited slots for new applicants here at PRelocate, these fees create a strong incentive for those wishing to begin a new life in Puerto Rico under Act 60 to act fast and file their petition before October 31.