How to Get a Mortgage in Puerto Rico
Posted:

December 17, 2022

Posted by:

Travis Lynk

Last Reviewed:

April 25, 2023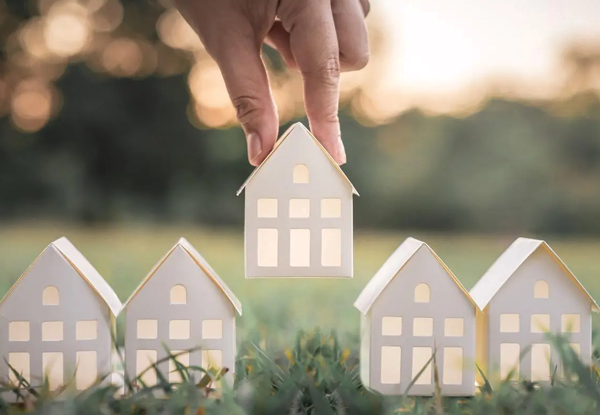 Read on to learn the key things you need to know about getting a mortgage in Puerto Rico.
Why It Pays to Think About Mortgages in Puerto Rico
You can enjoy huge tax breaks, a vibrant culture, and breathtaking Caribbean beauty by moving to Puerto Rico. Thousands of other Americans who have relocated here in recent years have discovered Act 60's major tax benefits for qualified businesses and individual investors.
However, you can't take advantage of everything this move can offer unless you become a bona fide resident of the island. That means you'll need to get a mortgage in Puerto Rico unless you can pay for your new home here in full and up-front.
As interest rates climb, you'll improve your chances of getting the best mortgage rates available by keeping your credit score as high as possible. If you're planning to buy a home on the island soon, try to pay all your bills on time. Avoid incurring new debts. Don't open or close many credit accounts.
The Mortgage Process
Credit Reports
You'll need to request credit reports at least two months before you apply for a loan. To obtain these, contact each of the three major federal credit reporting agencies: Equifax, Experian, and TransUnion. Once they have delivered your reports, study them for any errors and inform the bureaus of any needed changes.
Prequalification, Preapproval, and the Loan Officer
Getting prequalified and preapproved for a loan are two other important early steps in your homebuying journey. A mortgage broker can help to identify one of the best lenders in Puerto Rico for both of these. Keep in mind that to finance a home purchase on the island, you must use a local licensed lender.
PRelocate's real estate team is the ideal choice for those seeking a mortgage broker. We use the most up-to-date information to help you find the best mortgage lender in Puerto Rico. Reserve our services at the earliest opportunity if time is of the essence. If PRelocate is fully booked at the time you need service, study our lender recommendations as of July 2022 later on in this article or ask us for the name of another reputable mortgage broker.
As part of the prequalification process, your lender's loan officer will review your credit score and financial information to estimate how much you're eligible to borrow. Be ready to provide the loan officer with documents related to your income and assets.
After getting prequalified, you'll fill out a mortgage application and provide additional financial information to get a pre-approval letter. This letter specifies an offer (but not a guarantee) of the amount you can borrow, and is generally good for 60-90 days. Having one will strengthen your bid on a property by demonstrating your creditworthiness to the seller, and is especially important in a competitive neighborhood.
Home Search and Loan Application
PRelocate can also aid with your home search.
First, study the island's neighborhoods, keeping an eye out for one or two that look like the best fit for your needs, wants, and budget.
Then narrow your search to specific properties. We've set up and regularly update an authoritative database of the island's many housing options. Also, be sure to review these tips for buying a home in Puerto Rico.
To get a better sense of comparable sales data and an appropriate offer for a desirable property, consult the Multiple Listing Service of Puerto Rico or TasaMax.
Once you've figured out where you want to live, check on the status of your mortgage application. If you have not already submitted one, do so at this time.
Loan Processing
As your loan application advances, a mortgage analyst will verify the financial information you supplied. The analyst will also appraise the value of the property. Soon you will learn the loan amount for which you've been approved.
Closing
If the seller accepts your offer, you'll move forward to the closing. The buyer and seller will sign the deed to the property before a notary, who will then inscribe the transaction in the property registry. The buyer usually pays for the appraisal, plot plan, title study, certified deed stamps and vouchers, flood certification, credit report, and various policies (title, hazard owner, etc.). The seller typically pays for the sales agreement fees, deed cancellation fees, real estate agent's commission, and the original sales agreement deed stamps.
Once the mortgage process is complete, you will be the owner of your own Puerto Rico home.
Let's take a closer look at mortgage rates, types, lenders, and related issues in Puerto Rico.
Types of Mortgages Available in Puerto Rico
Fixed-Rate or Adjustable-Rate?
You and your lender will need to agree on how you will repay the sum you've borrowed, which will affect the mortgage rate on your new home in Puerto Rico.
If you like long-term predictability and believe interest rates are unlikely to decrease anytime soon, a fixed-rate mortgage may be for you. This means the interest rate on your mortgage will be frozen at a certain percentage for the entire duration of the loan. Your monthly payment will remain the same.
If you don't plan to spend more than a few years in your next home, the more complex adjustable-rate mortgage (ARM) is worth your consideration. Also known as a variable-rate mortgage, an ARM typically provides an introductory rate lower than that of a fixed-rate mortgage. However, the interest rate will change periodically (e.g., monthly, annually, etc.). You can choose from several types of ARMs. For example, a hybrid ARM begins as a fixed-rate loan for several years and then transitions to an ARM for the remainder of the loan. Be aware that with an ARM, the mortgage rate can go up—sometimes dramatically—over time.
You can select either the fixed-rate mortgage or ARM payment option for one of the loan types below.
FHA Loans
Regardless of whether you're a new or experienced home buyer, you may be eligible for an FHA loan. An FHA loan is insured by the U.S. Department of Housing and Urban Development's Federal Housing Administration. Your down payment with an FHA loan may be as low as 3.5%.
With an FHA loan, the down payment and closing costs can be paid by one of the following:
A government agency or charitable organization to help low- and moderate-income families or first-time homebuyers
A relative
An employer or labor union
A friend with a documented interest in the borrower
FHA loans are only available for existing homes intended for primary use. If you are looking to Puerto Rico for a second home, vacation rental property, or new house that has not yet been built, an FHA loan will not apply. Also, borrowers will need to factor the cost of mortgage insurance into their monthly payments.
Note that as of 2022, the maximum permitted FHA loan in Puerto Rico is $420,680 for a single-family home.
Conforming/conventional loans
Conforming loans, also known as conventional mortgages, are mortgages that adhere to the guidelines and loan limits of the Federal National Mortgage Association (Fannie Mae) and the Federal Home Loan Mortgage Corporation (Freddie Mac). Private mortgage insurance companies back them. As of 2022, Fannie Mae/Freddie Mac mortgages typically require a minimum down payment of 5%. Fannie Mae and Freddie Mac loans are the most popular option for second-home purchases in Puerto Rico.
The loan limit for a Fannie Mae/Freddie Mac mortgage on a single family home in Puerto Rico is $647,200 in 2022.
Other Mortgage Options
A VA loan is another option for those who have been employed in certain federal government jobs, including in the U.S. military. These often have low interest rates and do not require a down payment.
This loan is backed by the Department of Veterans Affairs, improving the odds that a lender will approve a borrower's application. Note that you must have a valid VA Certificate of Eligibility to secure this type of loan. As of 2022, there is no loan limit for applicants with full entitlement. Applicants who have defaulted or have another active VA loan are subject to a loan limit of $647,200 in Puerto Rico.
Non-conforming loans are mortgages that do not conform to the lending guidelines of government-backed loans such as FHA or Freddie Mac. This could be due to property condition, credit issues, or intended usage of the property (commercial, investment, etc.). As interest rates and closing costs are higher with non-conforming loans, they are more expensive than conforming options.
Cooperatives, or co-ops, are privately owned Puerto Rican lending banks under the supervision of the Corporation for the Supervision for Insurance of Cooperatives in Puerto Rico (COSSEC).
A loan from a local cooperative is probably your best bet if you're in the market for land, wooden homes, or mixed-material construction.
To qualify for a cooperative's loan products, a prospective buyer must first purchase stock in the cooperative. Cooperatives are more flexible in the ways they grant loan approval and offer convenient options for land and construction financing. The Cooperativa de Credito de Ahorro de Isabela and the Cooperativa de Rincón are highly regarded in Puerto Rico.
Types of Lenders in Puerto Rico
Select the best mortgage lender for your goals from one of the three categories below.
Primary Lenders
These lenders originate, process, approve, and close their loans. Puerto Rico's primary lenders include Banco Popular de Puerto Rico, First Mortgage, Scotiabank, and Oriental Bank. These lenders are technologically savvy, have many locations throughout Puerto Rico, and offer a wide array of mortgage products, making them very convenient.
Secondary Lenders
These lenders cannot approve mortgage loans but can originate, process, and close mortgage loans. These lenders can be highly service-oriented but also slow because they depend on primary lenders for approval and funding.
Primary lenders may impose stricter loan criteria on borrowers if made through a secondary lender. Examples of local Puerto Rico secondary lenders include RF Mortgage and SunWest.
Cooperatives
One of the cooperatives mentioned above is a good option if you seek financing for the purchase of land, wooden homes, or mixed-material construction.
Buying HUD Homes in Puerto Rico
Some houses in Puerto Rico are owned by the United States Department of Housing and Urban Development (HUD), typically due to foreclosure. To buy a HUD home you must not have bought another HUD home within two years before your offer and must agree to occupy the home for at least one year.
HUD does not directly offer mortgages on foreclosed HUD homes, but buyers can obtain financing through a traditional source, such as a lender or bank.
The Bidding Process
To buy a house owned by HUD, buyers must place an online bid on the property through an agent or broker who is registered with HUD. Buyers must provide their agent with a prequalification letter from a loan officer or lender demonstrating their ability to finance the home before submitting an online offer for said home.
Depending on the asking price of the HUD home, buyers are required to submit a deposit of between $500 and $1000 with their online bid. This deposit is returned if a bid is declined. If a buyer's bid is approved, they will only have 24 hours to sign all forms, including the initial sales agreement.
Closing on a HUD property usually takes place 30-60 days after the initial signing. HUD's purchasing contracts, deadlines, and requirements must be met to close on the property. HUD will pay your broker's commission if it is included in the contract.
"As Is" Properties
Bidding online for a foreclosed home can be a great way to save money when moving to Puerto Rico. However, there is a catch: HUD homes are sold "as is," with no warranty, meaning HUD will neither pay nor correct any defects or damages on the property. The new owner is required to make all repairs. Repairs may be quite simple, but an "as is" home could also require extensive, and expensive, renovation.
Be sure to pay for a professional home inspection before submitting your online bid to buy a HUD home in Puerto Rico or elsewhere. It may save you a lot of money and spare you a lot of headaches.
Anticipating Potential Issues
Language Barrier
Even though Spanish and English are the official languages of Puerto Rico, not everyone here is fluent in English. You'll probably need Spanish language assistance to complete your property transaction, especially if you're not already a native Spanish speaker. PRelocate can help you to overcome the language barrier with our native English- and Spanish-speaking staff.
Consider seeking help from a reputable local Spanish-speaking real estate law firm such as McConnell Valdez, LLC or RGF Law Firm.
Locking in a Rate
Expect some difficulty with locking in a mortgage rate from a bank in Puerto Rico. Your 5% rate may be for the duration of the loan or unexpectedly rise to 5.5% a few months later. Try to get as much clarity as possible from your lender in writing early on.
Disorganized Closing
Title-keeping and property records in Puerto Rico can be somewhat disorganized compared to those in the United States. You may find that some documents are incomplete and others are missing. Work with a local expert who knows Puerto Rican real estate law and mortgages to avoid headaches during the closing process.
Refinancing Your Mortgage in Puerto Rico
In Puerto Rico, refinancing a mortgage means applying for a new mortgage. Once it is approved, you must pay new closing costs and/or additional fees. Consider whether paying these additional costs is worth the refinanced mortgage rate.
Online Resources for Mortgages in Puerto Rico
To learn more about everything connected to mortgages in Puerto Rico, feel free to consult additional online resources such as the following:
Mortgage Rates in Puerto Rico
https://www.mortgagecalculator.org/mortgage-rates/puerto-rico.php
Mortgage Lender List for Lenders in San Juan, Puerto Rico
https://www.allmortgagedetail.com/mortgages/lenders/san-juan-pr-puerto-rico.asp
Home Ownership in Puerto Rico
https://www.hud.gov/states/puerto_rico_virgin_islands/homeownership
PRelocate's Real Estate Brokerage Services
We hope this overview of how to get a mortgage, secure a good mortgage rate, and find the best mortgage lenders in Puerto Rico has been helpful.
If you're thinking about relocation to this island, you're bound to have more questions. We're happy to answer them quickly and professionally. PRelocate is a licensed real estate brokerage firm (license C-21696) with deep expertise on mortgages in Puerto Rico.
Contact us today to learn more about starting the next exciting season of your life in the Caribbean.
Disclaimer: Neither PRelocate, LLC, nor any of its affiliates (together "PRelocate") are law firms, and this is not legal advice. You should use common sense and rely on your own legal counsel for a formal legal opinion on Puerto Rico's tax incentives, maintaining bona fide residence in Puerto Rico, and any other issues related to taxes or residency in Puerto Rico. PRelocate does not assume any responsibility for the contents of, or the consequences of using, any version of any real estate or other document templates or any spreadsheets found on our website (together, the "Materials"). Before using any Materials, you should consult with legal counsel licensed to practice in the relevant jurisdiction.