How to Ship Items Efficiently to Puerto Rico
Posted:

June 2, 2020

Posted by:

Travis Lynk

Last Reviewed:

November 17, 2022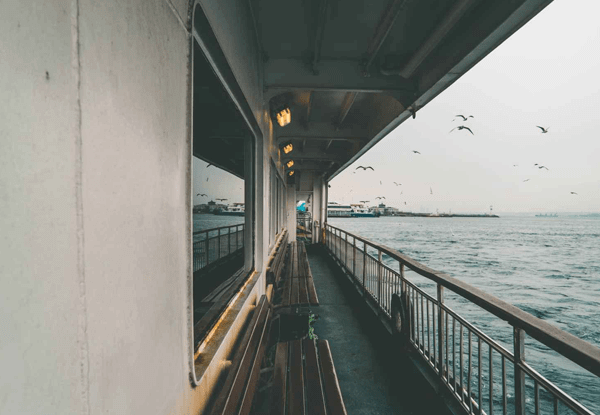 Long-distance moves are never easy—even if Puerto Rico's many tax incentives will make your life easier. The bureaucratic procedures you have to complete are numerous, and transporting all your possessions, whether household items, furniture, or tools, can be a hassle. However, in addition to making your new Puerto Rican abode feel more homey, moving your possessions to Puerto Rico can help you satisfy the "closer connection" bona fide resident test requirement. Here are our recommendations for transportation companies.
USPS
USPS is a great option if you're only planning to ship relatively small items. USPS offers services all across the US and its territories, including Puerto Rico, at fixed rates. You can choose from various service options, including overnight express delivery, depending on how quickly you would like to receive your goods.
Mayflower
Mayflower is a top-rated international moving company that helps U.S. residents with their moves to more than 150 countries and jurisdictions around the world, including Puerto Rico. In addition to simple transportation, the company also offers full packing and unpacking services, international move consultation services, and customs clearance services.
Phone: (888) 368-4689
La Rosa Del Monte
La Rosa Del Monte is a bilingual moving services company that offers full and partial moving services for both residential and commercial customers. Their offering includes door-to-door services and packing services. They specialize in the handling, packing, and transportation of artworks and antiquities, so they are an especially good option for museums, galleries, dealers, and collectors.
Phone: (787) 780-5775
U-Pack
U-Pack prides itself on offering interstate moving services at a fraction of the price of typical moving companies. The company also claims to offer faster transportation than the competition. As the name suggests, the packing is left to you, but you may also purchase packing supplies and hire help to load and unload the moving truck.
Phone: (877) 453-7260
Crowley
Crowley offers shipping and logistics services for businesses in various countries and jurisdictions worldwide. They offer customs clearance and inland transportation services in addition to their air and marine transportation services and service businesses in a number of industries.
Phone: (800) 276-9539
Vehicle Shipping
Before deciding to ship your vehicle to Puerto Rico, it's worth looking into buying a car on the island, whether new or used. Puerto Rico levies hefty import taxes on vehicle shipments that can amount to as much as 20 to 30% of your car's mainland value, so buying a car in Puerto Rico is often the more economical solution. Puerto Rico features a variety of car dealers, however, so finding the right car should be fairly easy. Shipping a vehicle to Puerto Rico also results in a heap of paperwork, which can eat up your time, or your money, if you hire someone else to do it.
The excise tax amount differs depending on the make, model, year, and condition of your car. To obtain a quote, Hacienda's website portal for the Arbitrios tax. It's recommended to input your vehicle identification number (VIN) for the most accurate estimate.
Shipping Electric Cars
If your car is electric, however, you can forget all about the excise tax—all-electric and plug-in hybrid cars are exempt. This way, you can save the environment and money.
Once your electric car arrives in Puerto Rico, you will need to request an exemption letter from Hacienda. Typically, the request takes about 48 hours to process, and upon approval, Hacienda will issue you a "levante" (pick-up authorization). You have to move quickly to retrieve your car and park it at your home or another lot, because if you fail to pick up your car within 48 hours, you may incur demurrage fees. This process may differ depending on the transportation company you use, since some companies will assist you with the paperwork or refer you to a concierge service that will help. Consult with your transportation company about their services before shipping your car.
Once you have your car, you'll need to register and plate it with the Puerto Rico Department of Transportation and Public Works (DTOP). You will also need to obtain a marbete. Of course, you will need to have a Puerto Rico driver's license, too.
Below are a couple vehicle transportation companies for Puerto Rico.
Trailer Bridge
Website: https://www.trailerbridge.com/services/vehicle-shipping/
Phone: (800) 727-3859
Email: info@trailerbridge.com
Puerto Rico Transport
Website: https://www.puertoricocartransport.com
For more info on everything else related to your move to Puerto Rico, don't forget to follow us on social media!
Disclaimer: Neither PRelocate, LLC, nor any of its affiliates (together "PRelocate") are law firms, and this is not legal advice. You should use common sense and rely on your own legal counsel for a formal legal opinion on Puerto Rico's tax incentives, maintaining bona fide residence in Puerto Rico, and any other issues related to taxes or residency in Puerto Rico. PRelocate does not assume any responsibility for the contents of, or the consequences of using, any version of any real estate or other document templates or any spreadsheets found on our website (together, the "Materials"). Before using any Materials, you should consult with legal counsel licensed to practice in the relevant jurisdiction.