How to Ship Items Efficiently to Puerto Rico
Posted:

November 24, 2022

Posted by:

Travis Lynk

Last Reviewed:

February 24, 2023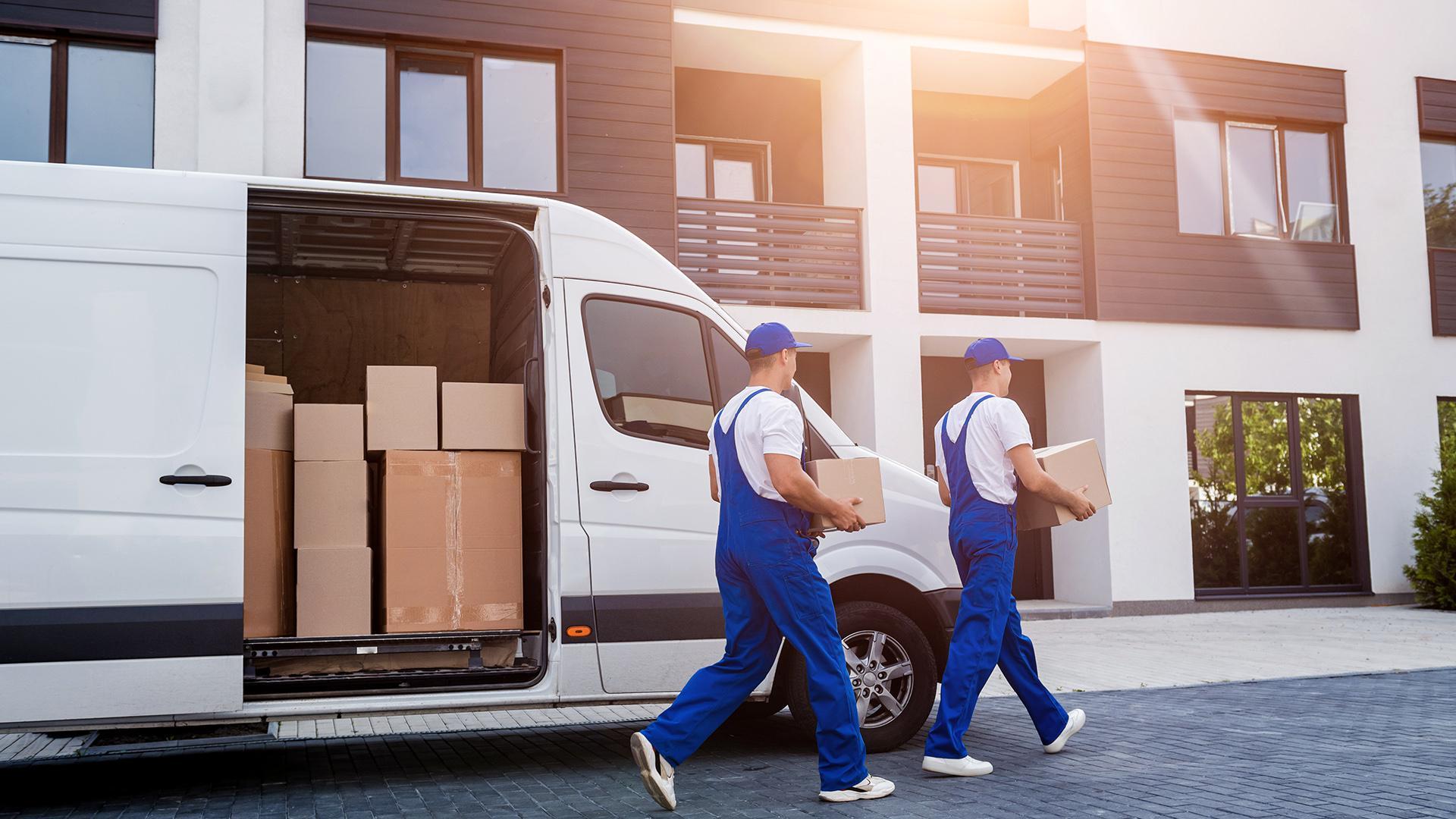 Read on to discover what you need to know about Puerto Rico moving companies and how to ship items before, during, and after your move to this beautiful Caribbean island.
The Best Move You'll Ever Make
Puerto Rico is known mainly for its wonderful beaches, year-round tropical weather, and captivating culture. However, this Caribbean paradise offers far more than that.
Those who relocate from the United States and become bona fide residents of Puerto Rico can enjoy substantial savings on their taxes. Since 2012, Puerto Rico's generous tax incentives have attracted thousands of residents from the mainland.
Under the Act 60 Export Services Tax Incentive, your relocated business may only have to pay 4% corporate income tax. Eligible businesses can also receive a 100% tax exemption on distributions from earnings and profits, a 50% tax exemption on municipal taxes, and a 75-100% tax exemption on municipal and state property taxes.
Under the Act 60 Individual Resident Investor Tax Incentive, a qualified investor can receive a 100% tax exemption on interest, dividends, short- and long-term capital gains, and gains on crypto-based assets acquired after moving.
To qualify for these tax breaks, Act 60 decree holders must fully commit to living on the island, which requires making several adjustments. Shipping your possessions over to Puerto Rico will help meet the residency requirements to qualify for these incentives.
This article provides tips on the best ways to ship items to Puerto Rico so you can start reaping the benefits of a new life on "La Isla del Encanto."
How to Enter Your Shipping Address
Although Puerto Rico is part of the United States, the "country" or "state" in the address section will vary depending on the shipping agent. When using USPS, list "PR" as the state and "US" as the country. However, when using UPS or FedEx, list "PR" as both the city and the country.
When providing an address, you may also need to include the urbanization code. This code serves to identify an area, sector, or residential development, such as a gated community.
Urbanization codes precede the rest of the shipping address and are generally the main indicators used to identify a location in Puerto Rico. Since identical street names and address numbers are sometimes found within the same ZIP code, the urbanization code is critical to distinguishing between such locations.
It is also important to be aware of your "set location" on websites like Amazon. If you find that an item cannot ship to Puerto Rico, you can change your shipping destination to a U.S. address while searching for that item.
Once you add it to the cart, change the shipping destination back to your Puerto Rico address. You should now be able to order the item. This approach may not always work, but it is a useful strategy to keep in mind.
Recommended Moving Companies for Shipping Household Goods to Puerto Rico
It's much easier to relocate to the island with a professional moving company to assist with the moving process.
Here are a couple companies that can assist if you're shipping large quantities of goods.
Mayflower is a top-rated international moving company that helps U.S. residents move worldwide. They provide simple transportation and full packing and unpacking services, international move consultation services, and customs clearance services.
La Rosa Del Monte is a bilingual moving services company that offers door-to-door and packing services. They specialize in the handling, packing, and transportation of art and antiquities, so they are an especially good option for museums, galleries, dealers, and collectors.
U-Pack prides itself on offering interstate moving services at great rates and also claims to offer faster transportation than the competition. The packing is your responsibility. However, you can buy packing supplies and hire others to load and unload the moving truck. U-Pack can move your belongings to San Juan, but you may need to arrange for separate shipping services from there if your intended residence will be elsewhere on the island.
It's wise to reach out to moving companies early and tell them when, what, and how much you'll be moving. That will help to ensure they can accommodate your desired move date. Dates can fill up quickly between November and January because of the holidays and because this is a popular time frame to move to and around the island.
Also ask each prospective moving company for a free moving quote so you can budget accordingly. Naturally, moving costs will be higher if you have more stuff, so you'll save a lot of money if you downsize your household belongings before your move.
Recommended Moving Companies for Shipping Smaller Items
If you need to ship only one or a few smaller items, selecting a shipping agent will vary depending on factors such as the package weight and delivery time.
For small packages that weigh less than 70 pounds, the United States Postal Service will generally be the most cost-effective option. Since Puerto Rico is a U.S. territory, customs clearance won't be needed either. The USPS ships items across the United States and its territories at fixed rates and offers a variety of delivery options.
For packages that weigh between 70 and 150 pounds, UPS and FedEx are best. The decision to choose between UPS and FedEx will depend on how fast you need the package to be delivered.
If you need a package delivered on a shorter timeline, FedEx may be the best alternative. However, FedEx considers Puerto Rico an "international" location, making UPS a generally cheaper option. Of course, UPS may take longer to ship your package.
Shipping some items to Puerto Rico may require doing additional research. Moreover, it is important to factor in the additional lead time for shipments to Puerto Rico. For instance, Amazon Prime typically takes 2-3 days to deliver an item on the mainland, but deliveries to Puerto Rico can take 7-10 days.
Using a virtual mailbox service will ensure that all your packages and mail arrive smoothly, are signed for, and remain in storage until you are ready to pick them up.
Recommended Freight Forwarding for Larger Items
Many U.S. businesses ship goods to Puerto Rico (you can access a list of these businesses here). However, some items, especially large packages, cannot be shipped to Puerto Rico. If your item does not ship to Puerto Rico, you must use a freight forwarder.
We recommend using Send to Puerto Rico; this service ships users' items to Puerto Rico from its warehouse in Florida. Then, the items are delivered to the users' homes. Once an item arrives at the company's warehouse, the shipping process typically takes about 10-14 days.
The cost of the service varies based on the dimensions and weight of the item and the proposed destination arrival time. At the time of writing, it costs about $14 to ship a smartphone or $40 to ship a 20-lb TV set using this service. You can use this online tool to estimate the cost or email the company to get a free moving quote. Send to Puerto Rico can be an excellent solution for larger items that exceed Amazon Prime's weight or size limits.
Recommended Shipping Companies for Businesses
If you're relocating a business to the island, take some time to consider the best company to help you move and what kind of services you'll need.
One highly recommended shipping option for businesses is Crowley. Crowley offers shipping and logistics services for businesses in many countries worldwide. They also provide customs clearance and inland transportation services in addition to their air and marine transportation services.
Another popular shipping company for businesses is Latin American Cargo (LAC). LAC focuses on cargo shipping services and logistics to and from the Americas by sea and air for various industries.
Furthermore, if your new Puerto Rico-based business needs to ship items from the island to other locations under the Act 60 Export Services Tax Incentive, Crowley or Latin American Cargo can be of service.
You can work with your intended company to determine whether door-to-door or port-to-port service or something in between is the best fit for your business's needs.
Neither of these companies handles shipments of most personal effects for individuals, but Latin American Cargo can assist with personal vehicle shipments.
Recommended Shipping Companies for Vehicles
Life will be a lot more enjoyable and convenient in Puerto Rico with your own set of wheels, especially since public transportation options are limited outside of San Juan. You'll need to weigh the pros and cons of shipping your current car vs. buying a new or used car on the island.
Shipping a car across the sea can be expensive because of the transportation costs and import taxes. Furthermore, doing so often means logistical headaches and loads of extra paperwork.
If you decide to ship your vehicle, we encourage you to consider one of the following Puerto Rico moving companies. We've already touched on a few of these because they provide a variety of moving services.
Research the company and services provided as well as estimated costs before you select a vehicle transportation company. Each one should be able to provide you with a free moving quote. Ask whether the company will handle the necessary paperwork and registration at port or whether that will be your responsibility.
Most vehicle shipping companies will require you to empty your car of personal items (with possible exceptions for auto parts) completely before shipping it. If this is the case, check to make sure no one in your household leaves any belongings inside.
Your vehicle's gas tank will also have to be less than a quarter full before it's dropped off. If it isn't, the company may charge you a fee to siphon off the excess fuel.
Expect a wait time of about 6-18 days from the time your vehicle departs port on the mainland until its arrival in San Juan. Shipping a car from Florida is likely to result in a relatively short wait time. Shipping it from the northeast is likely to result in a wait around the higher end of that range.
We also have good news for electric vehicle owners; if your car is all-electric or a plug-in hybrid, you won't have to pay the excise tax (excise tax can be as high as 30% of the value of your vehicle) when you ship it to the island. Just be sure to get an exemption letter from Hacienda, Puerto Rico's Department of the Treasury to avoid that fee.
Your Move Is Our Mission
To recap, you'll want to keep this information about shipping in mind. You may need to write your shipping address differently depending on your mode of delivery. You may also require different companies and services depending on what you're shipping and whether your shipments are for personal or business use. Some items require special handling.
It pays to plan well in advance to maximize your chances of everything going smoothy.
Don't worry. We'll help you to figure all of this out so your move to Puerto Rico is as hassle-free as possible.
A move to this sunny island offers countless opportunities. The Puerto Rico cost of living is lower overall than that on the mainland and the many tax incentives are tremendous. In addition, you can enjoy picture-perfect beaches and nature trails, tasty Caribbean treats, convenient and familiar shopping, and so much more.
Our friendly and professional team looks forward to answering any questions you may have. Whether you'd like to know more about selecting an overseas moving company to Puerto Rico or need help with any other issues related to relocating to the island, we're known for providing top-notch service to our clients. Let us show you how we can save you time, money, and effort on your move.
Disclaimer: Neither PRelocate, LLC, nor any of its affiliates (together "PRelocate") are law firms, and this is not legal advice. You should use common sense and rely on your own legal counsel for a formal legal opinion on Puerto Rico's tax incentives, maintaining bona fide residence in Puerto Rico, and any other issues related to taxes or residency in Puerto Rico. PRelocate does not assume any responsibility for the contents of, or the consequences of using, any version of any real estate or other document templates or any spreadsheets found on our website (together, the "Materials"). Before using any Materials, you should consult with legal counsel licensed to practice in the relevant jurisdiction.