A Guide to Shipping or Buying a Car in Puerto Rico
Posted:

July 26, 2021

Posted by:

Travis Lynk

Last Reviewed:

December 20, 2021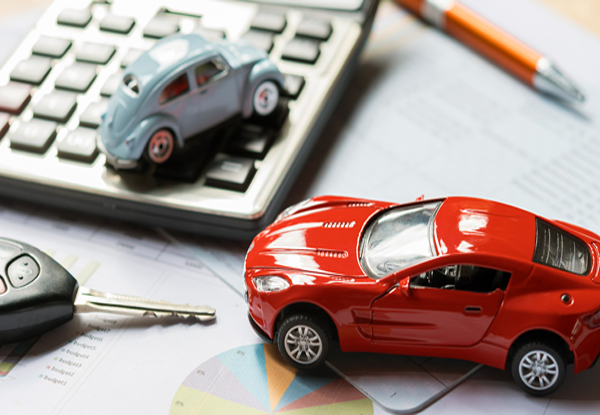 Puerto Rico is America's best-kept secret: an island paradise nestled in the middle of the Caribbean, Puerto Rico offers year-round gorgeous weather, a lively Hispanic culture, and a comparatively low cost of living from a U.S. perspective. And then there's the lucrative savings of Puerto Rico's many tax incentive programs. One downside, however, is that it's hard to avoid using a car in Puerto Rico. The island has a poor public transportation infrastructure, especially outside of San Juan, so in most cases, cars are the only reliable way to get around. So, that raises another question for newcomers to Puerto Rico eager to take advantage of Act 60 Export Services or Investor Resident Individual tax incentives: should you ship your existing car or buy a new one on the island?
There are a lot of factors to consider in relation to this dilemma, among them the age and condition of your car and its suitability for the hot weather and rough roads of Puerto Rico. If you're considering getting a new car soon anyway, this is your opportunity to switch. Similarly, if you have a nice, new car in the United States that you don't want to get dinged up in Puerto Rico, opting for a new local machine may be in your best interest. If you're coming from a northern climate with snowy winters, any salt on your car from the salted roads could result in future rusting in sunny Puerto Rico. And if your car has leather seats, you definitely don't want to take it to the island: leather seats will really heat up in the sun, potentially burning you when you take a seat. And then, of course, you also have to consider the costs.
Costs of Shipping vs Buying a Car in Puerto Rico
First things first: both options are likely to be expensive. If you ship, not only will you have to pay the shipping fee, but you'll also pay an import tax that varies based on the value of your vehicle. There may be other hidden fees once you pick up your car in Puerto Rico, as well. If you buy, don't expect U.S. prices: dealerships import their cars and pass on the shipping expenses to the consumer. You'll have to pay Puerto Rico's high sale tax as well.
Shipping a Car
The costs for shipping a car to Puerto Rico fluctuate wildly depending on the location from where you ship, the company you use, the model and age of your car, and whether you drive the car to the dock yourself. Most Act 60 decree holders can ship their car to Puerto Rico for between $1000 and $2000 dollars in shipping fees. But that doesn't include the import tax, which can be as high as $4000 or more. A more reasonable excise tax can be closer to $1000 or less. Adding these figures together will give you a rough estimate of how much you'll pay—but bear in mind that Hacienda's pre-import estimates are not always exact. Other fees, like a $75 processing fee, may also apply on the ground in Puerto Rico.
Buying a Car
When Americans first look for a new car from a dealership in Puerto Rico, they're typically shocked—in general, you can add $2000–$5000 to the U.S. price of any car. These sky-high prices are why many Act 60 decree holders accept the high import tax to bring their car to the island from the United States. If buying from a Puerto Rican dealership is too expensive, there are other options: you can buy from a U.S. dealership in, say, Miami and have them ship the car to Puerto Rico for you, including the shipping fees in the deal, or buy a used car from a private owner. Many Puerto Rico residents use the popular classifieds website Clasificados to search for used cars. If you do decide to buy a used car, you'll have to write up the bill of sale yourself and have the transaction officially recognized by a notary—a process that will be conducted entirely in Spanish.
The Process of Shipping a Car to Puerto Rico
Shipping a car to Puerto Rico is the more involved process, even if it may be cheaper. First, you'll have to prepare your car for shipping, which, depending on the company, may include emptying your car of any items other than a spare tire or jack or depleting the gas tank to less than a quarter full. Have your title ready to present to the transporter, as well as special permission from the bank, if your car is financed.
The shipping itself usually takes five days to two weeks, depending on the company you choose and the location you start at. Be ready to undertake the mess of bureaucracy that awaits you once your car arrives at the shores of Puerto Rico—this is the most complicated part.
Picking Your Car Up in Puerto Rico
Actually getting your car back once it's been shipped is a fairly complicated process. The first thing an Act 60 decree holder should do is call the applicable port, request the car division, and ensure they complete the "tasación" on the vehicle. This is a document created by government employees who inspect your vehicle that is necessary to pay your import tax. Also, when you receive the email that your car has arrived at the port, be sure to call to confirm, as some people have received the notification email before their car has actually arrived.
To get your official excise tax document, which is necessary for the import tax payment, you'll have to go to the port and wait in line at the appropriate office. Inside the building, you may have to present your ID and license to a guard, who will create a nametag for you. When you finally get to the window, you'll provide them with your booking number, and if your tasación is complete, they'll give you your paperwork. Once you get the document, you can choose between paying online or in person.
Online payment is by far the easier method. All it entails is logging into SURI—which Act 60 Export Services decree holders may be familiar with for their corporate taxes or Act 60 Investor Resident Individual decree holders may know for the donation tax return they must file for their annual $10,000 donation—and paying the amount when prompted. The staff at the port will guide you through the process and provide you with proof of payment documentation.
The other option is paying in person. Once you have your papers, you can go to Hacienda or, if available, a shop near the port that charges a $75 processing fee. If you go to Hacienda, expect to wait at least an hour in line, and be ready to pay in cash. After you've paid, you will receive your proof of payment papers, which you then take back to the port and pass through security once again to obtain your vehicle.
Back at the port, wait in line again to show the staff your proof of payment. Once they see you've paid your taxes, they'll release your vehicle and hand you a slip. This allows you access to the parking lot, which you'll have to wade through to find your car among hundreds of vehicles. Your keys will be inside your vehicle, so once you find your car, you can jump in and take off—as long as the path is clear. If there are other vehicles blocking you, you may need to ask the staff to help you move them. As you finally drive out of the lot, show the guard your slip. You've finally gotten your car back!
After Picking Up Your Car
The bureaucracy doesn't end when you drive out of the shipping lot. Don't forget to purchase temporary insurance to cover you before you get your car registered, and then make sure to get your car registered and plated. When you register your car, you'll get a "marbete," which you'll have to renew annually. Once all that's out of the way, it's recommended to obtain a Puerto Rican driver's license as well.
Disclaimer: Neither PRelocate, LLC, nor any of its affiliates (together "PRelocate") are law firms, and this is not legal advice. You should use common sense and rely on your own legal counsel for a formal legal opinion on Puerto Rico's tax incentives, maintaining bona fide residence in Puerto Rico, and any other issues related to taxes or residency in Puerto Rico. PRelocate does not assume any responsibility for the contents of, or the consequences of using, any version of any real estate or other document templates or any spreadsheets found on our website (together, the "Materials"). Before using any Materials, you should consult with legal counsel licensed to practice in the relevant jurisdiction.
More Articles