The Cost of Living in Puerto Rico
Posted:

October 17, 2022

Posted by:

Travis Lynk

Last Reviewed:

July 14, 2023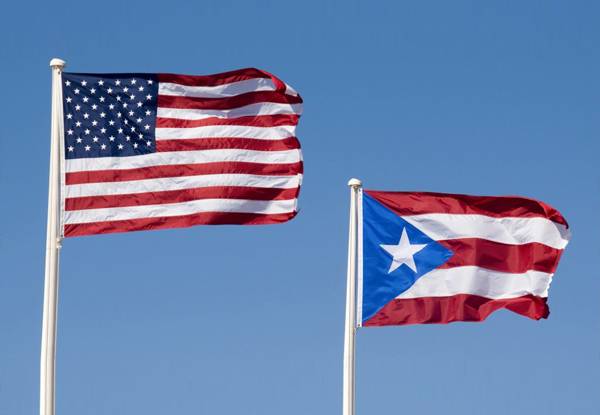 Read on to see that Puerto Rico is a less expensive place to live than many other places on the U.S. mainland.
Is Puerto Rico Expensive?
More than 4,000 relocated Americans have discovered that Puerto Rico offers not only generous tax incentive programs but also an overall cost of living that is lower than elsewhere in the United States.
But just how expensive is it to live in Puerto Rico?
Remember this rule of thumb: depending on where you settle on this U.S. territory, you will likely save somewhere between 5% and 70% off the cost of living found in a typical city in the United States. Puerto Rico's smaller cities tend to have an especially low cost of living.
We break it down for you below with an in-depth look at each major expense category on the island. You can also check this cost of living calculator to compare the prices of goods and services in specific cities in Puerto Rico and the rest of the United States.
Housing
Puerto Rico's housing prices vary widely by area, and you can find some excellent value homes on the island. Are you interested in short-term or long-term rentals? Perhaps you'd like to buy a house, condo, or apartment. Or how about a plot of land to design your custom dream house?
Places like San Juan and Dorado tend to have relatively high prices for real estate, but even the most expensive cities in Puerto Rico are less costly than most major cities in the rest of the United States. Regardless of what type of housing you're looking for, PRelocate's real estate team has you covered. You can browse our regularly updated property listings here.
Housing Cost Comparisons
On average, renters pay less than half as much in Puerto Rico as renters do on the mainland. The monthly rent on a three-bedroom apartment in San Juan costs less than 40% of the rent of a three-bedroom apartment in New York City as of 2022. Keep in mind, however, that utilities are generally somewhat more expensive here than elsewhere in the United States. В процессе работы в казино Пин Ап Россия возникают различные ситуации, которые могут выходить за рамки обычных проблем. Имеется, введу, что у игрока что-то не выходит или он немного запутался в рабочем процессе. Не стоит ждать или долго разбираться для этой цели существует в казино Pin Up вход на сайт в России специальная служба технической поддержки. Служба поддержки работает все 24 часа в сутки. Всегда есть специалисты, которые смогут помочь клиентам казино Пин Ап Россия и это очень важно. Всё что требуется от игрока, так это только связаться со службой одним из доступных способов.
Real estate is booming in Puerto Rico, so don't miss out on the best home buying opportunities. A home purchase here would be likely to reap considerable benefits down the road.
Food
If you're fond of restaurants, you'll be pleased to see that many dishes here are both delicious and inexpensive. In fact, meals in Puerto Rican restaurants tend to be less than half the cost of those on the mainland. For restaurants that serve generous portions of authentic Puerto Rican fare at reasonable prices in San Juan, consider dining at Café Manolín or La Cueva del Mar. You can also find delicious food that won't break the bank at Sofia's Old San Juan, Puerto Criollo, and Vagón. Stay away from tourist zones in Old San Juan and eat where the locals eat to get the lowest dining bills. Food trucks, kiosks, and panaderias (like a hybrid bakery and restaurant) also offer low-cost meals.
Signature Dishes in Puerto Rico
Rice, beans, plantains, and pork are inexpensive staples in prepared food here, and meat is especially popular in Puerto Rican cuisine. A local favorite is the tripleta sandwich, made with beef, chicken, and ham. The national dish is arroz con gandules y lechon—rice with pigeon peas and pork. As you've probably guessed from its widespread use in traditional dishes, meat is not expensive on the island. Restaurant prices reflect that. The average price of a pound of beef is $5.85 in San Juan (the island's most expensive city) vs. $9.62 in New York City.
Puerto Rico has made great strides in expanding its vegetarian and vegan offerings in recent years, so you should have no problem finding such dishes at most restaurants. Fish tacos, plantain-based mofongo, and savory fried frituras are a few of the popular menu items that can be ordered meatless. Fresh fruit and salads are widely available too. You'll find many of the island's highest-quality vegan restaurant options in Old San Juan, Condado, and Santurce.
Puerto Rican coffee is of excellent quality and is not expensive. A cappuccino in a typical San Juan restaurant will set you back a little more than $3.
Where to Find Groceries
Grocery prices are similar to those found on the mainland, and you'll find most of the items you're used to in the many high-quality and affordable grocery stores here. A loaf of white bread in Puerto Rico will cost you around $2.27, while the average price on the mainland is $2.66. You can buy a pound of chicken for about $4.03 on the island compared to an overall price of $5.27 elsewhere in the United States. A pound of rice generally costs less than $1 on the island, but you'll easily pay double that on the mainland.
A huge variety of fresh tropical fruits and vegetables is readily available because of the year-round growing season. Citrus trees do quite well in the island's warm climate, and you can buy a pound of oranges in San Juan for $1.82, which is about 30% cheaper than in New York. Bananas will go for about $1.12 per pound and apples (which Puerto Rico imports) cost around $2.29 per pound in San Juan (both a little cheaper than in New York).
However, not all grocery costs are lower in Puerto Rico. You'll pay more for some produce items here than on the mainland. For example, lettuce and potatoes tend to be more expensive in Puerto Rico than in the rest of the United States. A gallon of milk is much more expensive, with an average price of $6.63 on the island vs. $3.49 across the rest of the country.
Supermarket chains like Pueblo and SuperMax as well as farmers' markets are common. High-end and somewhat more costly organic grocery products can be found at Freshmart. You can even shop at Walmart or Costco in Puerto Rico.
Don't worry if you're craving something you can't find in one of these stores. Amazon delivers in Puerto Rico.
Transportation
Puerto Rico prices for gas are comparable to what you'll see in the rest of the United States.It's usually easiest to get around the island by driving your own vehicle. Unfortunately, vehicle ownership will probably cost you more here than elsewhere in the United States. Do some research on whether it's more cost-effective for you to buy a car here or ship it from the mainland. If you decide to buy a new car in Puerto Rico, expect to pay 5-15% more, depending on the make and model. If you ship your current vehicle to the island, don't be surprised to pay around $1,500-$5,000 in shipping-related charges. The total cost will vary depending on the method of shipping, the port from which your vehicle departs, your vehicle type and weight, and other factors.
Alternatives to Vehicle Ownership
If you prefer to avoid vehicle ownership, you can also rent a car in Puerto Rico when needed. Car rental agencies that are popular elsewhere in the United States, such as Dollar, Hertz, and Payless, are available in San Juan and elsewhere on the island.
Other transportation options include taking a taxi (always metered in San Juan), hiring a driver, or sharing one of the publicos (minibuses) that connect most of the island. Uber tends to be cheap and accessible in densely populated areas. If you decide to take a taxi, expect to pay a little more on the island than on the mainland; driving for a mile in San Juan will cost you around $3.22 vs. $3.00 in New York City.
Public transportation is most convenient in the San Juan metropolitan area but can be hit-or-miss elsewhere on the island. In San Juan, public transportation is much cheaper ($50 for a monthly bus and subway pass) than in New York City ($127 for a monthly bus and subway pass).
Internet Availability
Puerto Rico offers affordable and easily accessible high-speed Internet thanks to its advanced IT infrastructure. In fact, the territory's average internet speeds are among the world's fastest. Puerto Rico is also making rapid progress in expanding access on the island to lightning-fast 5G wireless technology.
Internet Service Providers
Fixed wireless Internet is available to 100% of San Juan's residents. As of 2022, Internet service plans can be found in San Juan for just $23.99 per month. Feel free to do some comparison shopping to find the highest speeds at the lowest cost among leading Internet providers in Puerto Rico:
AeroNet
Claro Internet
HughesNet
Liberty Cable
Optico Fiber
OSNET Wireless
Healthcare
The healthcare system is similar to what you'll find on the mainland and is one of the best in the Caribbean. High-quality medical facilities can be found in big cities, especially San Juan. Most towns have clinics and hospitals.
Peruse our list of some of the best generalist and specialist doctors on the island.
Health Care Costs in Puerto Rico
Puerto Rico prices for health services overall are lower than on the mainland; as of 2020, health care costs on the island were more than 30% cheaper than the U.S. average. However, wait times tend to be longer in Puerto Rico because of the shortage of health care professionals. That may mean scheduling appointments weeks or months in advance and sitting in waiting rooms for hours.
Overall, Puerto Rican health insurance is less costly than on the mainland and covers more. Private health insurance is an affordable option but prices will vary depending on your plan and provider. Many Puerto Rican insurers are open to covering pre-existing conditions. If you're looking for health insurance, here are four good options to consider.
Rebuilding Education
If you're interested in further education for yourself or your loved ones, you'll find plenty of excellent value options in Puerto Rico. The island is now in the midst of a multibillion-dollar effort to rebuild its educational infrastructure after Hurricanes Irma and Maria devastated many of Puerto Rico's schools in 2017.
Public and Private Schools
Puerto Rico provides free, secular public school education from elementary to high school for children up to 18. However, with a few exceptions, public school classes here are conducted in Spanish.
It's easier to find bilingual or English-language education from preschool to 12th grade in private schools. The annual cost of tuition at Puerto Rico's finest private institutions, such as Saint John's School and Robinson School in San Juan, can range between about $7,000 and $17,000, depending on the grade level.
Higher Education and Other Educational Opportunities
The Puerto Rico cost of higher education compares quite favorably to that in the rest of the United States. As of 2022, the average annual cost of college tuition and fees in Puerto Rico is less than $4,500. Contrast that with average annual tuition costs that usually exceed $10,000 on the mainland.
The island has also recently seen the growth of several private online educational institutions, aided by lightning-fast internet speeds.
Wellness and Fitness
Puerto Rico is a great place to get—or stay—fit and healthy.
Low-priced gym memberships are available at Planet Fitness, Crunch, and The Deep Lifestyle. You can buy a membership at one of these places for as little as $10 per month. If you're looking for more high-end gyms, you can find them at HCOA Fitness, Liv Fitness, and Phyt Gym.
Outdoor Opportunities
Puerto Rico also offers many free or low-cost alternatives to gyms to help you stay in shape. Because of nearly year-round warm weather, you won't experience too many restrictions on outdoor activities. Beaches on the island are public land, so sunbathing on the beach is always free.
Here you'll also find numerous sporting opportunities, such as cycling, playing tennis, or practicing yoga. Water sports such as sailing, snorkeling, and tubing are also available.
You can spend hours walking the charming cobblestone streets of Old San Juan. Alternatively, visit Puerto Rico's numerous beautiful golf courses and mesmerizing nature trails.
You can hike some of the latter at El Yunque, the only tropical rainforest in the United States. El Yunque's Angelito Trail, Los Picachos Trail, and Mount Britton Trail are a few great choices. After a hike, you can cool off with a refreshing dip in a natural pool beneath a waterfall.
Sales Tax
Sales tax is one of the few things more expensive in Puerto Rico than on the U.S. mainland. As of 2022, it's 11.5%, so be sure to factor that into your purchasing decisions. The sales tax on prepared food is usually lower, though, at 7%. Restaurants that offer this lowered tax rate will display a sign to notify patrons.
Conclusion
So is it expensive to live in Puerto Rico?
A close look at the average cost of living across the board clearly shows that it is not expensive to live in Puerto Rico. In fact, Puerto Rico prices are generally reasonable and your money can go much further here than in many cities on the mainland if you take advantage of the island's special tax benefits, do your research, and budget carefully.
Contact Us Today
Our team of knowledgeable experts is standing by to answer any questions you may have about moving here. PRelocate is a Qualified Promoter with Puerto Rico's Department of Commerce and will save you time and money with a hassle-free relocation. We'll be happy to assist you.
Visiting Puerto Rico is nice, but living here is far better.
Contact us today to learn more about how rewarding your life can be on this delightful island paradise.
Disclaimer: Neither PRelocate, LLC, nor any of its affiliates (together "PRelocate") are law firms, and this is not legal advice. You should use common sense and rely on your own legal counsel for a formal legal opinion on Puerto Rico's tax incentives, maintaining bona fide residence in Puerto Rico, and any other issues related to taxes or residency in Puerto Rico. PRelocate does not assume any responsibility for the contents of, or the consequences of using, any version of any real estate or other document templates or any spreadsheets found on our website (together, the "Materials"). Before using any Materials, you should consult with legal counsel licensed to practice in the relevant jurisdiction.