Grocery Shopping in Puerto Rico
Posted:

June 30, 2021

Posted by:

Travis Lynk

Last Reviewed:

July 13, 2021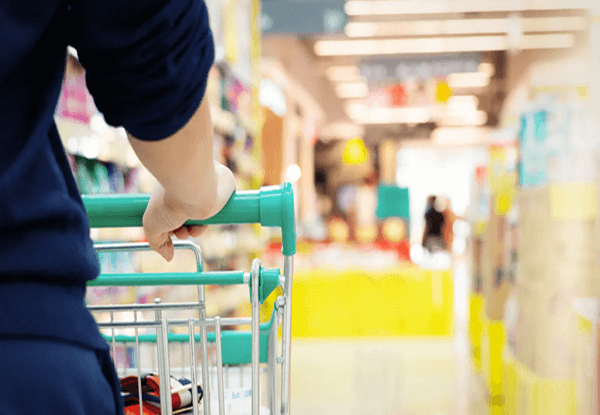 No one likes to give away more of their hard-earned dollars to the government than they absolutely must. During the coronavirus pandemic, when harsh lockdowns in many U.S. states inhibited movement, many Americans chose to move to Puerto Rico—a beautiful Caribbean island and the ideal tax haven for U.S. citizens and companies.
Puerto Rico's Act 60 Investor Resident Individual Tax Incentive offers a 0% capital gains tax rate, and the Act 60 Export Services Tax Incentive offers a 4% corporate tax rate. However, to qualify for the program, decree holders must satisfy the program's various requirements, including becoming a bona fide resident of Puerto Rico.
For many, moving to Puerto Rico requires an adjustment period. This is particularly true with regard to high-end grocery store options. While Puerto Rico is part of the United States and has a comparatively lower cost of living, there are fewer options for high-end grocery stores than in the United States. However, many high-end food items can still be found in Puerto Rico, although residents might have to look harder to find them.
High-End Grocery Store Options
Many high-end grocery store options popular in the United States, such as Whole Foods Market or Trader Joe's, do not exist in Puerto Rico. However, Puerto Rico does have a fair number of local, organic, high-end stores, including butcher shops.
Most of the food items found at stores like Whole Foods Market or Trader Joe's can be found in Puerto Rico, although they may take longer to find and cost more.
If you cannot find the food items you are looking for, you can either look on Amazon or make a weekend trip to the mainland. Amazon has many great options and allows you to order in bulk, which can be an affordable option. Alternatively, you can always do a weekend trip to Fort Lauderdale as a last resort. If you travel via Southwest Airlines, the round trip can cost as low as $150–$200. For that trip, you will be able to check two 50-pound bags, which means that you can bring back up to 100 pounds of items not available on Amazon or in Puerto Rico.
List of Supermarkets and Grocery Stores with Organic Products in Puerto Rico
To make your transition to Puerto Rico as seamless as possible, the team at PRelocate has compiled a list of higher-end grocery stores for you to check out in your neighborhood:
Freshmart
The goal of Freshmart is to provide the customer with healthy food options that are free of preservatives, artificial colors, and flavors. This Puerto Rican company has committed to protecting the environment and the planet to serve its local community natural products and supplements.
Website: https://freshmartpr.com
San Juan Locations:
Condado: Ave. Ashford 1310, San Juan, PR 00907
Hato Rey: Calle Calaf Esq. #201 Federico Costa Plaza Montemar, Tres Monjitas, San Juan PR 00918
Aguadilla: Plaza Victoria, Carr. #2 Km. 129.5, Aguadilla, PR 00603
Caguas: Urb. Caguax, Ave. Luis Muñoz Rivera Km. 1.2, Caguas, PR 00725
Carolina: 2420 Carolina Commercial Park, Suite 1, Carr. 887 Km. 0.4, Carolina, PR 00987
Guaynabo Locations:
Garden Hills Plaza, Ave. Luis Vigoreaux, Guaynabo, PR 00966
Carr. 169 Km. 4.5, Bo. Los Frailes, Guaynabo, PR 00969
SuperMax
Located throughout Puerto Rico, SuperMax offers consistently priced products. They also provide an online supermarket where customers can order off the app and then pick up their orders in the store. This digital shopping service is a considerable perk, especially during the COVID-19 pandemic.
Website: https://www.supermaxonline.com/shopping-home.html
Find multiple locations at: https://www.supermaxonline.com/localidades.html
Old San Juan Farmer's Market (Mercado Agrícola Natural)
If you're looking to buy fresh and local in the San Juan area, this is a perfect place to do it. Only open Saturday mornings, this exclusive outing will help anyone acclimatize to life in San Juan. You can buy freshly caught fish or freshly harvested legumes. This Saturday morning excursion is a quaint way to start your weekend and get exposure to life in Old San Juan.
Website: https://www.facebook.com/mercadovsj/
Address: Calle Norzagaray 150, San Juan, PR 00901
La Placita de Santurce
Founded over a hundred years ago, this two-tier market is a San Juan landmark that newcomers must visit at least once. The market used to be a place to buy produce, but it has expanded to become so much more over the years. Restaurants open their doors in the evenings, and locals flock to the market on the weekends to enjoy fried empanadillas and salsa dancing.
Website: https://la-placita-historical-landmark.business.site
Address: 300 Calle Dos Hermanos, San Juan, PR 00907
Agranel BestMart
Since 1950, Agranel BestMart has offered excellent service and quality with their family tradition of serving the local community. This market provides all general store needs and provides a genuinely welcoming atmosphere that will give newcomers a glimpse into their new community.
Website: https://www.facebook.com/bestmartjayuya/
Address: Carr. 140 Km. 8.3, Jayuya, PR 00664
The Market Box
This marketplace is a one-stop shop to eat out and pick up your market needs. Stop and enjoy the great Miramar breeze while sitting outside and enjoying brunch or lunch here, and then go inside and pick up fresh grocery items missing from your fridge. This combination of restaurant and market is a great place to become a regular and become part of the community.
Website: https://the-market-box.business.site
Address: 667 PR-25, San Juan, PR 00907
Famcoop Rincón/Edward's Food Mart
If you have chosen to settle on the western part of the island, where Americans first established communities, this grocery store may be the best for you. It is nestled in the surf town of Rincón and has all the products you may need to fill your fridge or make that recipe you've been eyeing from the New York Times Cooking Instagram page.
Website: https://www.facebook.com/EdwardsFoodMart/
Address: Carr. 115 Km. 11.6 Bo Pueblo, Rincón, PR 00677
La Hacienda Meat Center
This is the ideal spot to complete your meat shopping in Puerto Rico. They have multiple locations, which makes getting what you need an easy task, wherever you are. They will also prepare your order for you if you want, and they have an array of gourmet items that you can pick up for lunch or enjoy for dinner later.
Website: https://www.lahaciendafoods.com
Altamira Store: Ave. Jesús de Piñero #1905, Urb. Monacillos, San Juan, PR 00920
Miramar Store: 762 Ponce de León, Esq. Calle Cuevillas, San Juan, PR, 00907
San Francisco Store: Ave. De Diego #D-50, Urb. Caribe, San Juan, PR 00926
Dorado Store: Mahi-Mahi Shopping Center, Carr. 693 Km. 7.5, Dorado, PR 00646
Popular Center Restaurant: 208 Ave. Luis Muñoz Rivera, San Juan, PR 00918
City View Plaza Restaurant: 48 Carretera 165, Guaynabo, PR 00968
La Plaza del Mercado de Santurce
Deeper into the blue-collar section of Condado, this grocery store is out of the way of any tourists visiting the city. It is a perfect place to feel like a real local. The marketplace is a quaint square, and the front building has avocado sculptures welcoming you. During the week, it is a traditional market with local produce. From Thursday to Saturday, the quiet marketplace grows into a block party, with throngs of people crowding the streets.
Website: https://la-plaza-del-mercado-de-santurce.business.site/
Address: 1348 José M. Raffucci Morales, San Juan, PR 00907
Supermercados Pueblo
This supermarket is the first one in Puerto Rico designed under the idea of self-service in Puerto Rico. The vast number of locations around Puerto Rico makes this a great selection as a grocery store. In addition, these grocery stores are 100% Puerto Rican and offer many additional services.
Website: https://puebloweb.com
San Juan Locations:
Cupey Professional Mall: 354 Calle San Claudio Esq. Carr. 176 Cupey, San Juan, PR 00926
Caribbean Towers: #670 Ave. Ponce de León, San Juan, PR 00907
Señorial Plaza Shopping Center: Calle Paraná Inte. Ave. Winston Churchill, San Juan, PR 00926
Cenatur
This Puerto Rican grocery store has been reviewed for having amazing and knowledgeable employees to help you get what is on your grocery list. They also have an extensive natural vitamin and supplement selection. The numerous goods here are well priced, and it's a great place to do some shopping.
Website: https://www.facebook.com/Cenatur-Inc-715340558856094/
Address: 2748-2778 Calle Adonis, Toa Baja, PR 00949
Famcoop Aguada
This grocery can be found in Aguada, Puerto Rico. It has everything you may need for groceries, and they release a unique menu on their Facebook page every day to let you know what is on the hot bar. They also shout out certain products on their Facebook page, which is an exciting way to stay in the know with your local grocery store.
Website: https://www.coopaguada.coop/famcoop
Address: PR-115, Km. 24.6, Aguada, PR 00602
Econo Supermarkets
Econo aims to make high-quality products an option for everyone, with over 900 Econo brand products in their catalog ranging from groceries to seafood and are constantly adding new categories, flavors, packaging, and sizes. They also offer a variety of vegan options and a plethora of choices for anyone who may be trying to avoid an allergy. They sell everything a health food connoisseur may be looking for at a competitive price.
Website: https://www.superecono.com
San Juan Locations:
Ave. Jesús T. Piñeiro Esq. Martínez Nadal 1900, San Juan, PR 00920
Carr #1 Km. 17.0 Cruce Alejandrino, Guaynabo, PR 00965
Urb. Los Maestros 458 Ave. Luis Muñiz Souffront, San Juan, PR 00923
Supermercados Selectos
Selectos offers a variety of goods, including an extensive range of organic products. They also have Easy Shop online shopping for anyone who prefers to buy their groceries online with the added convenience of delivery or easy store pickup.
Website: https://selectospr.com/main/
San Juan Location: #19 Calle Acuario, Suite 14, Centro Comercial Venus Plaza, San Juan, PR 00926
Find out more about Easy Shop and the store locations that offer delivery or store pickup here.
Supermercados Mr. Special
This grocery store chain is completely Puerto Rican and aims to uphold high standards for its food. They boast stringent sanitation procedures as well as high-quality produce and meats at competitive prices.
Website: https://www.supermercadosmrspecial.com
Vega Alta Location: Carr. PR-2 Km. 30.2 Bo Espinosa, Vega Alta, PR 00692
Amigo
This grocery store's motto is "only the best, at the best price." For over 40 years, they have looked to support local production and have outstanding customer service. This chain is a part of Walmart and observes three basic principles of the company: respect for the individual, customer service, and the pursuit of excellence.
Website: https://amigo.com
Dorado Location: State Road 696 Ave. Higuilar Bo. Higuilar, Dorado, PR 00646
Melaleuca Store
Established in 1985, the original intent of Melaleuca, as well as its continuing purpose, was to help customers reach their goals with a variety of healthy products. They have over 400 products from which members can choose.
Website: https://www.melaleuca.info/
Address: PR-887, Carolina, PR 00985
Disclaimer: Neither PRelocate, LLC, nor any of its affiliates (together "PRelocate") are law firms, and this is not legal advice. You should use common sense and rely on your own legal counsel for a formal legal opinion on Puerto Rico's tax incentives, maintaining bona fide residence in Puerto Rico, and any other issues related to taxes or residency in Puerto Rico. PRelocate does not assume any responsibility for the contents of, or the consequences of using, any version of any real estate or other document templates or any spreadsheets found on our website (together, the "Materials"). Before using any Materials, you should consult with legal counsel licensed to practice in the relevant jurisdiction.