How to Obtain Your Puerto Rican Driver's License
Posted:

October 29, 2019

Posted by:

Travis Lynk

Last Reviewed:

October 21, 2022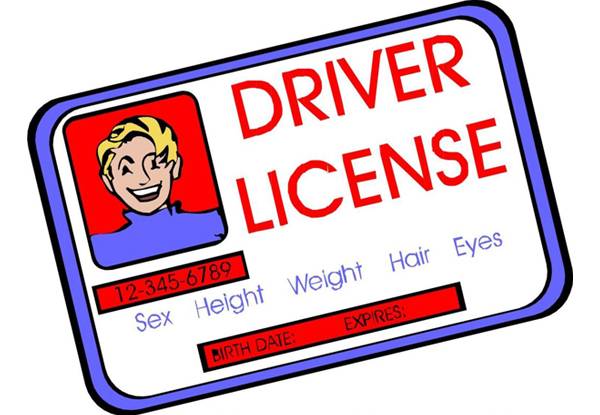 How to Obtain Your Puerto Rican Driver's License
Puerto Rico may be part of the US, but that does not mean that your U.S. state driver's license is valid in the small island territory. Within 30 days of registering in Puerto Rico, new residents must apply for a local driver's license. If you have come to Puerto Rico to take advantage of its many tax incentives, you have to obtain a Puerto Rican driver's license immediately after purchasing a property or signing a lease contract. The default procedure to apply for a PR driver's license involves receiving a Learner's Permit Certificate and waiting at least 30 days before obtaining the full Puerto Rico license, but the process is a bit faster for those who already hold a valid U.S. license.
Reciprocity categories
In the past, Puerto Rico had differing levels of reciprocity with different states, with a lucky few enjoying full reciprocity, an unlucky few subject to no reciprocity, and most in the category of partial reciprocity. However, as of 2014, all states have full reciprocity agreements in place.
This means that people with a valid U.S. driver's license do not have to take the written or driving tests to obtain a Puerto Rican driver's license. However, as the result of a recent change in regulations, they are now required to attend an hour-long drug and alcohol course. These classes are offered at all CESCO offices across the island, but applicants must confirm available dates and times directly with their specific CESCO office. Applicants can schedule an appointment at the CESCO website by selecting the desired service from the drop-down menu and scrolling to the bottom to click "coordinar una cita." Applicants will then be asked to log in or create an account.
CESCO offices in Aguadilla, Arecibo, Bayamón, Caguas, Fajardo, Guayama, Humacao, Manatí, Mayagüez, Río Piedras, and Ponce operate from 7:30 a.m. until 5:00 p.m. on weekdays as well as 9:00 a.m. until 2:00 p.m. on Saturdays. Offices in Barranquitas and Utuado operate from 7:30 a.m. until 4:00 p.m. on weekdays and do not offer any weekend hours.
In contrast to applicants with a valid U.S. driver's license, if an applicant's license is expired, they must take both the written and driving test, but they do not have to wait 30 days.
Applicants are required to surrender their current state license so that they do not hold two licenses. It is advised to obtain another state-issued identification card to ease procedures with ID checkers in the US, as not all realize that Puerto Rico is part of the US.
Necessary documents
There are several documents applicants need to bring to the CESCO (the DMV of Puerto Rico) to obtain a driver's license:
Your current U.S. driver's license
A document that shows your social security number (bringing your official Social Security card is recommended; bear in mind that it cannot be laminated)
Your birth certificate or U.S. passport
Two forms of proof of residence (e.g., utility bill or bank statement in your name and less than 60 days old)
A filled-out DTOP-DIS-257 form
Stamps (purchasable at a CESCO office or bank)

IRS stamps (code 5120): $16
Comprobante REAL ID proof stamps (code 0842): $2
Comprobante proof stamps (code 2028): $17
Comprobante proof stamps (code 0842): $2

Medical statement (DTOP-DIS-260) ($20–$25)
Most states will send you an official copy of your driving record for less than $10, and some states even allow you to download an official copy from the internet. Make sure you know which category your state falls under, as the CESCO will reject the document if you download and print a nonofficial copy.
For the IRS stamps, make sure to purchase them at the bank or CESCO office, where you will pay the true value. You can also find second-hand sellers near the DMV, but they add a premium, so you will end up paying more than you need to.
Regarding the medical statement, all you need is a doctor to officially state that you're healthy enough to drive. You can find numerous doctor's offices around the CESCO, and the procedure consists merely of answering a few health-related questions and having the doctor fill out a form and sign it. Some CESCO offices, such as the one in Bayamon, even feature on-site doctors from whom you can obtain the certification.

Hire an expediter
This is optional, but it can dramatically speed up and smooth out the process. An expediter will guide you through the entire process, making sure you have the correct documentation, arranging for all the necessary paperwork to be completed, scheduling your courses (if necessary), and navigating you through the CESCO building. Given that dealings with the DMV and similar institutions are generally a headache, even if you could complete the process on your own, many believe the peace of mind is worth the extra fee. This is especially useful if you don't speak Spanish well. One such expeditor is License & Co., who charges $130.00 for the reciprocity process.
Confirm the information
Before you leave the CESCO, double-check the expiry date and information printed on your newly issued license. Unlike the DMV in the US, the CESCO does not ask you to verify the information before they print it on the license, which could lead to mistakes in your address or name. You will need to get the license reprinted if you find mistakes, and it's best to do so as soon as you can.
REAL ID
It is not mandatory to make your driver's license into a REAL ID, but it is highly recommended. Starting May 3, 2023, you will need either your passport or your REAL ID to take domestic flights or enter federal facilities. The procedure is the same—with the addition of the DTOP-DIS-328 form—and the REAL ID looks almost identical to the default driver's license, except that it contains a star in the right corner. Make sure to bring the extra money for the REAL ID.
To receive your REAL ID, you must be present during the process at all times. You can receive REAL ID licenses at the CESCOs in Carolina, Bayamon, Arecibo, Aguadilla, Ponce, Guayama, and Humacao.
Translated English Forms
Bureaucracy is a nuisance even in your native language—in a foreign language, it's a nightmare. To facilitate the process of applying for a Puerto Rican driver's license, we have translated the forms DTOP-DIS-257 (driver's license application), DTOP-DIS-260 (medical statement for a driver's license application), and DTOP-DIS-328 (REAL ID application) into English.
The easy-to-understand forms are in PDF format, with checkboxes or blanks waiting for your input. When you enter your answers into the form, they will automatically show up on the Spanish form, leaving you with a perfectly completed Spanish form you can print out and present to CESCO.
You can download all three (3) easy to fill out and translated PDF forms here

Disclaimer: Neither PRelocate, LLC, nor any of its affiliates (together "PRelocate") are law firms, and this is not legal advice. You should use common sense and rely on your own legal counsel for a formal legal opinion on Puerto Rico's tax incentives, maintaining bona fide residence in Puerto Rico, and any other issues related to taxes or residency in Puerto Rico. PRelocate does not assume any responsibility for the contents of, or the consequences of using, any version of any real estate or other document templates or any spreadsheets found on our website (together, the "Materials"). Before using any Materials, you should consult with legal counsel licensed to practice in the relevant jurisdiction.