How to Obtain Your Puerto Rican Driver's License
Posted:

September 14, 2023

Posted by:

Travis Lynk

Last Reviewed:

September 14, 2023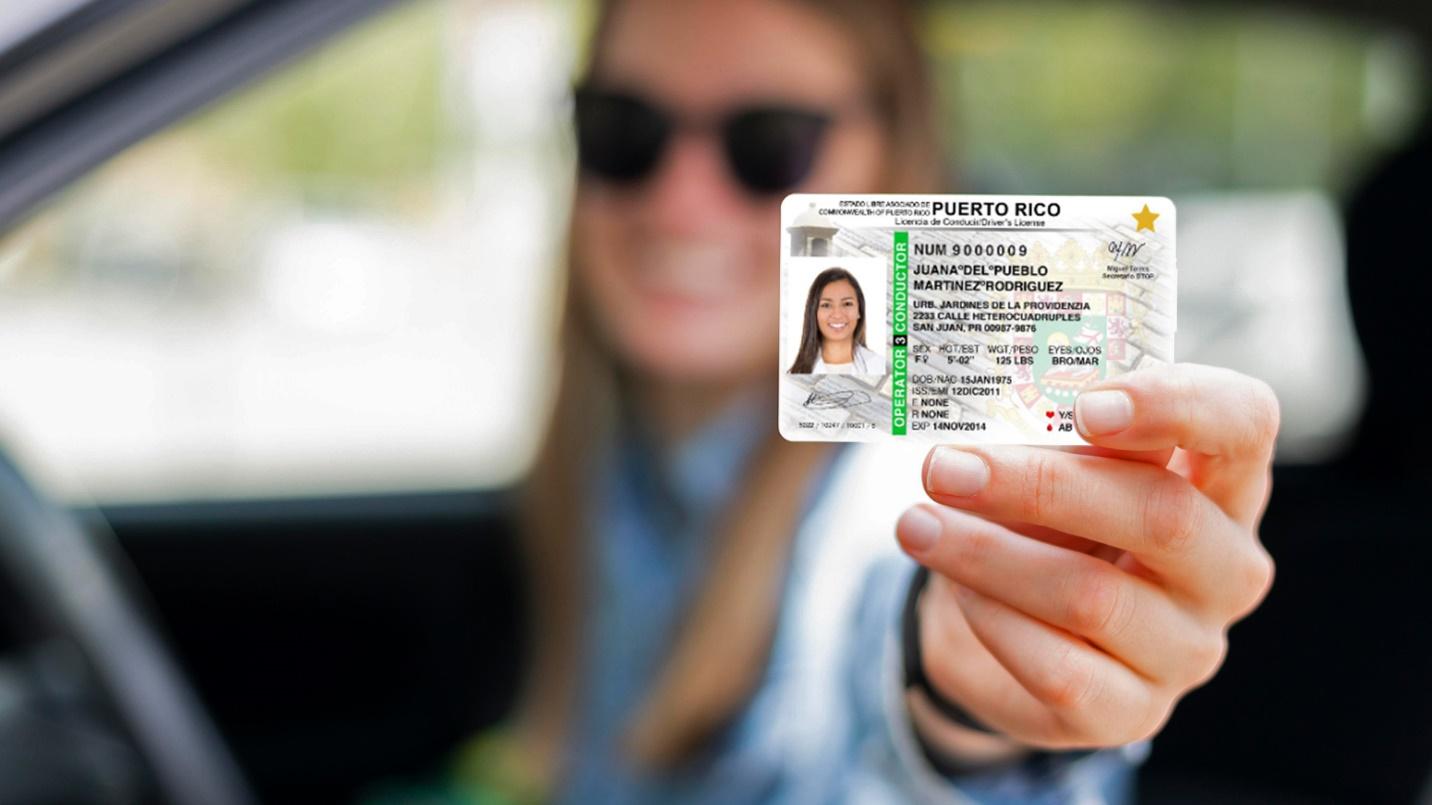 Are you thinking about relocating to sunny Puerto Rico? Our step-by-step guide on how to get your Puerto Rican driver's license is one of the ways we can make your life easier and better on the Island of Enchantment.
Why Is My Driver's License Not Valid in Puerto Rico?
Guidance for visitors
U.S. tourists and international visitors who are visiting the U.S. territory of Puerto Rico for a short while won't need to get a Puerto Rico driver's license.
Americans from the mainland will only need to show the driver's license issued by their home state. International visitors will require a valid license from their home country and an International Driving Permit (IDP), which allows them to legally drive in other countries.
Guidance for prospective residents
However, the rules are different for those who decide to obtain residency on this alluring island territory.
Regardless of whether you're shipping your current vehicle, purchasing a new one, or considering a pre-owned vehicle, a new resident will need to get a new driver's license to legally drive in the commonwealth. Within 30 days of registering in Puerto Rico, you must apply for a valid local driver's license.
You'll also need to show authorities your local driver's license to register your car and qualify for auto insurance.
Fortunately, this process tends to be fairly straightforward for those who relocate to Puerto Rico. You'll need to work with Puerto Rico's version of the Department of Motor Vehicles (DMV), the Centro de Servicios al Conductor (CESCO). CESCO offices are located all over the island.
The Puerto Rican Driver's License for U.S. Citizens
If you're one of many Americans relocating from the mainland to the island to take advantage of Puerto Rico's tax incentives, you must obtain a Puerto Rican driver's license immediately after purchasing a property or signing a lease contract. Having a Puerto Rico driver's license will help you pass the closer connection test to become a bona fide resident and receive tax benefits under Act 60.

Key Point: What Is the Closer Connection Test?
The IRS requires that prospective Act 60 decree holders satisfy the requirements of the closer connection test. To pass this test, you must convince the IRS that Puerto Rico is truly your home and that you have stronger ties to the island than the mainland. The IRS will consider factors such as:
Where your permanent home is located.
Where your immediate family lives.
Where your personal belongings are stored.
Where the professional, social, cultural, religious, or political organizations you are affiliated with are located.
Where your bank is located.
Where you conduct business.
Where you hold a driver's license.
Where you vote.
Establishing connections with Puerto Rican organizations is essential. The more of these criteria you satisfy, the greater your chances of passing the closer connection test.
The default procedure to apply for a Puerto Rico driver's license involves obtaining a Learner's Permit Certificate and waiting at least 30 days before being issued the full license.
However, the process is faster for those who already hold a valid U.S. license. We'll walk you through each step later on.
The Puerto Rican Driver's License for International Residents
Like U.S. citizens, those who relocate from a foreign country must obtain a new Puerto Rico driver's license within 30 days of establishing residency.
It's a good idea to apply for an IDP prior to your arrival in Puerto Rico as an interim measure until you get your new license. The United States does not issue IDPs to foreign visitors. You can obtain one from your home country's motor vehicle department.
Foreign nationals may need to provide a visa or Green Card and employment verification letter. Expect to pass a written test and driving test, demonstrate proof of your residency status in Puerto Rico, and pay the applicable fees.

Key Point: What Fees Can I Expect to Pay for a Puerto Rican Driver's License?
It's not possible to provide one-size-fits-all guidance on what fees you'll pay for a Puerto Rican driver's license. Applicable fees and processes may vary considerably depending on an applicant's individual circumstances. In addition, these are subject to change.
However, you can expect to pay a combination of fees that will include—but are not necessarily limited to—some of the following:
Written test: $17.
Driving test: $17.
Internal Revenue stamp, code 5120: $15.
Internal Revenue stamp, code 0842: $2.
Internal Revenue REAL ID stamp, code 2028: $17.
Proof of income, code 2024: $11.
Medical exam: $20 to $30.
Expeditor fee: Varies.
You may wish to contact Puerto Rico's Department of Transportation and Public Works (DTOP) at info@dtop.pr.gov with specific questions or to get the latest guidance.
Reciprocity Categories in Puerto Rico
U.S. states are full reciprocity states with Puerto Rico
Since 2014, all U.S. states have had full reciprocity agreements with Puerto Rico. This means Puerto Rico will recognize a current driver's license from any U.S. state, which eases the license exchange process.
With reciprocity—as long as you have a valid U.S. driver's license and U.S. driver's record—you won't have to take the written or driving tests to obtain a Puerto Rico license. You'll still have to pay the applicable fees, provide medical certification, and fill out the necessary forms to get your new license. If your U.S. driver's license has expired, you'll have to pass the Puerto Rican written and driving tests.
Each U.S. applicant must surrender their current state license to avoid holding two driver's licenses. Make a copy or take a photo of your state license before you hand it in, just in case you need to provide future proof thereof.
Countries and territories with reciprocity agreements
In addition to the full reciprocity states in the United States, the following countries and territories also have reciprocity agreements with Puerto Rico in place:
American Samoa.
Germany.
Guam.
Northern Mariana Islands.
Taiwan.
U.S. Virgin Islands.
Steps You Can Take to Get Your Driver's License in Puerto Rico
Fortunately, the process to obtain a Puerto Rico driver's license has become more streamlined since 2020. Here's what you'll need to do:
Step 1: Make an appointment with CESCO
Make an appointment using either the CESCO website or the new app as soon as you can. Sometimes they are booked months in advance. Applicants must confirm available dates and times directly with a particular CESCO office.
On the day of your appointment, show up before your scheduled time and wait until you are called up. You'll receive notifications via email and text message when it's time for you to be served.
Step 2: Gather all the required documents
Collect and bring the following documents to CESCO:
Your valid driver's license from the U.S. with your driver's license number.
An official copy of your state driving record dated no more than 30 days before the time of the transaction.
Your original Social Security card, W-2, or other documents like tax forms that show your Social Security number (your official Social Security card cannot be laminated).
Your birth certificate or U.S. passport.
Two proof of residence documents (e.g., water, phone, or electric utility bill or bank statements in your name that are less than 60 days old and display your address).
Most states will send you an official copy of your driving record for less than $25. Some states even allow you to download a copy from the internet. Make sure it's an official copy, though, as CESCO will reject the document if you provide an unofficial copy.
Step 3: Complete the required forms
To help you navigate the island's red tape, we at PRelocate have also translated the forms you'll need from Spanish to English. These include:
Each link contains both the English and Spanish versions. Fill out each English language form and your input will automatically populate in the Spanish language form. Print out the completed forms and be ready to deliver them when the time comes.
For the medical statement, you only need a doctor to officially state that you're healthy enough to drive. You can find on-site doctor's offices at each CESCO office to obtain your medical certificate. Make an appointment at one of these in advance.
The medical exam is quick and easy. The procedure consists of answering a few health-related questions, having the doctor fill out a form and sign it, and paying a $20-$30 fee.
Step 4: Purchase stamps
You can purchase the necessary local driver's license stamps (called sellos) onlinecolecturías that sell stamps and vouchers on the island, click here.
For a non-REAL ID driver's license, you'll need the following stamps:
"Sello de Rentas Internas" Internal Revenue stamp (code 5120): $15.
"Comprobante de Rentas Internas" proof of Internal Revenue stamp (code 0842): $2.
To obtain a REAL ID-compliant driver's license, buy the aforementioned stamps and add the "Comprobante de Rentas Internas" Internal Revenue stamp REAL ID validation stamp (code 2028), which costs $17.
You can either make an appointment or simply walk in to buy your stamps at the CESCO office.
For the best value, purchase these stamps directly from the bank or CESCO office. You can find third-party sellers near CESCO offices, but they add a premium.
Step 5: Pass an online test
You'll also have to attend a free hour-long online course about alcohol and other drugs. Each module concludes with a short multiple-choice quiz. These classes are offered at all CESCO offices across the island. For a preview of the course, click here. You'll receive a certificate after you've completed the course.
Step 6: Register your car
You'll need to visit a CESCO office at least once to complete the vehicle registration process. Look at the forms on the CESCO web portal and use the CESCO app to facilitate this process.
They'll again review documentation that proves you are a resident of the island. That evidence can be your new Puerto Rico driver's license or papers that show your address on the island.
You'll probably have to wait a while during the registration process and may need to visit DTOP and Hacienda (Department of Treasury) offices multiple times over the course of several days. Consider visiting offices located in less populous areas outside of San Juan where the crowds may be thinner.
Get your vehicle inspected. The emissions test should not cost you more than $50.
Then, for a cost of about $100, DTOP will issue you a car sticker called a "marbete" that should be renewed every year. Keep this sticker valid at all times to avoid fines. About two weeks later, you should receive your license plates in the mail from DTOP. Until then, you can use the temporary tags supplied by DTOP on your vehicle.
Signing up for auto liability car insurance coverage is mandatory for Puerto Ricans as well.
Tips to Get Your Driver's License in Puerto Rico
Here are a few more tips to avoid snags.
Hire an expeditor
Hiring one is optional, but it can make the process easier. An expeditor will guide you through the entire process, which includes:
Making sure you have the correct documentation.
Arranging for the necessary paperwork to be completed.
Scheduling your courses (if necessary).
Navigating you through the CESCO building.
This service is more expensive than it used to be before the reservation system was implemented in 2020. Today, the fee for an expeditor may run into hundreds of dollars. A good value expeditor is License & Co.
Dealing with any kind of DMV-related institution is often a headache. Many have found that their peace of mind is worth paying the extra fee, especially if you don't speak Spanish well.
Confirm your driver's license information
Before you leave the CESCO office, double check the expiration date and information printed on your new driver's license. The CESCO office does not ask you to verify your information before it's printed on the license. This may lead to typing errors in your address or name.
You'll need to get the driver's license reprinted if you find that someone input your information incorrectly. Get any mistakes fixed right away.
The REAL ID and Why You Need One
What is a REAL ID?
It's not mandatory to get a REAL ID-compliant driver's license, but it's highly recommended. You'll have to do it eventually anyway.
In 2005, Congress passed the REAL ID Act, in line with recommendations from the 9/11 Commission. The act implements stricter requirements for identification documents that belong to Americans who travel domestically.
The act applies to those who:
Access selected federal facilities.
Enter nuclear power plants.
Board commercial aircraft.
The REAL ID looks almost identical to the default valid driver's license, except that it contains a star in the right corner.
REAL ID cards cannot be used for international travel, including international sea cruise travel. For that, you'll need your passport.
Why do you need a REAL ID?
REAL ID will apply to all 50 states as well as U.S. territories including Puerto Rico. Americans over the age of 18 who will be flying between these jurisdictions will soon require a REAL ID-compliant driver's license.
Federal agencies will eventually stop accepting driver's licenses or other identification cards that do not meet the act's requirements. This means you won't be able to make it through airport security without REAL ID-compliant identification or a passport.
When will you need a REAL ID?
The REAL ID requirement has not yet come into effect. You will need either your passport or your REAL ID to take domestic flights or enter certain federal facilities as of May 7, 2025.
However, the federal government has postponed this enforcement deadline several times already. It may do so again.
How can you get your REAL ID?
The procedure is similar to obtaining a regular license. Be ready to pay fees of around $35.
Provide the following documents to CESCO:
DTOP-DIS-328 application form.
Birth certificate or passport as proof of identity.
Passport, Social Security card (unlaminated), or visa to prove legal presence.
Social Security card or W-2 form to prove your Social Security number.
Utility bill or bank receipt that displays your physical address as proof of residency.
Medical certificate.
Enjoy a Smoother Ride with PRelocate
Trying to figure out a big move on your own can drive you crazy. If you've been dreaming about the benefits of starting a new life in Puerto Rico, we encourage you to schedule a consultation with PRelocate.
We provide a broad range of services beyond telling you how to obtain your Puerto Rican driver's license. Our friendly experts will ease your transition by answering any and all questions you have about living and working on this beautiful Caribbean island.
Here are some of the additional benefits of working with PRelocate:
PRelocate is one of only a few Qualified Promoters licensed with Puerto Rico's Department of Commerce.
Our company was founded by successful entrepreneurs with firsthand experience in relocating from the mainland to the island.
Our staff have in-depth subject matter expertise on the Puerto Rico relocation process, and have helped clients from 25+ states relocate to Puerto Rico.
We have a dedicated team of native English- and Spanish-language speakers to help you overcome any language barrier challenges.
The stakes are too high to risk losing out on Act 60's amazing tax incentives by doing business with amateurs. We have a proven track record of success, and we'll save you time and money with a trouble-free relocation.
Disclaimer: Neither PRelocate, LLC, nor any of its affiliates (together "PRelocate") are law firms, and this is not legal advice. You should use common sense and rely on your own legal counsel for a formal legal opinion on Puerto Rico's tax incentives, maintaining bona fide residence in Puerto Rico, and any other issues related to taxes or residency in Puerto Rico. PRelocate does not assume any responsibility for the contents of, or the consequences of using, any version of any real estate or other document templates or any spreadsheets found on our website (together, the "Materials"). Before using any Materials, you should consult with legal counsel licensed to practice in the relevant jurisdiction.