What You Need to Know about Renting in Puerto Rico
Posted:

May 25, 2023

Posted by:

Travis Lynk

Last Reviewed:

June 1, 2023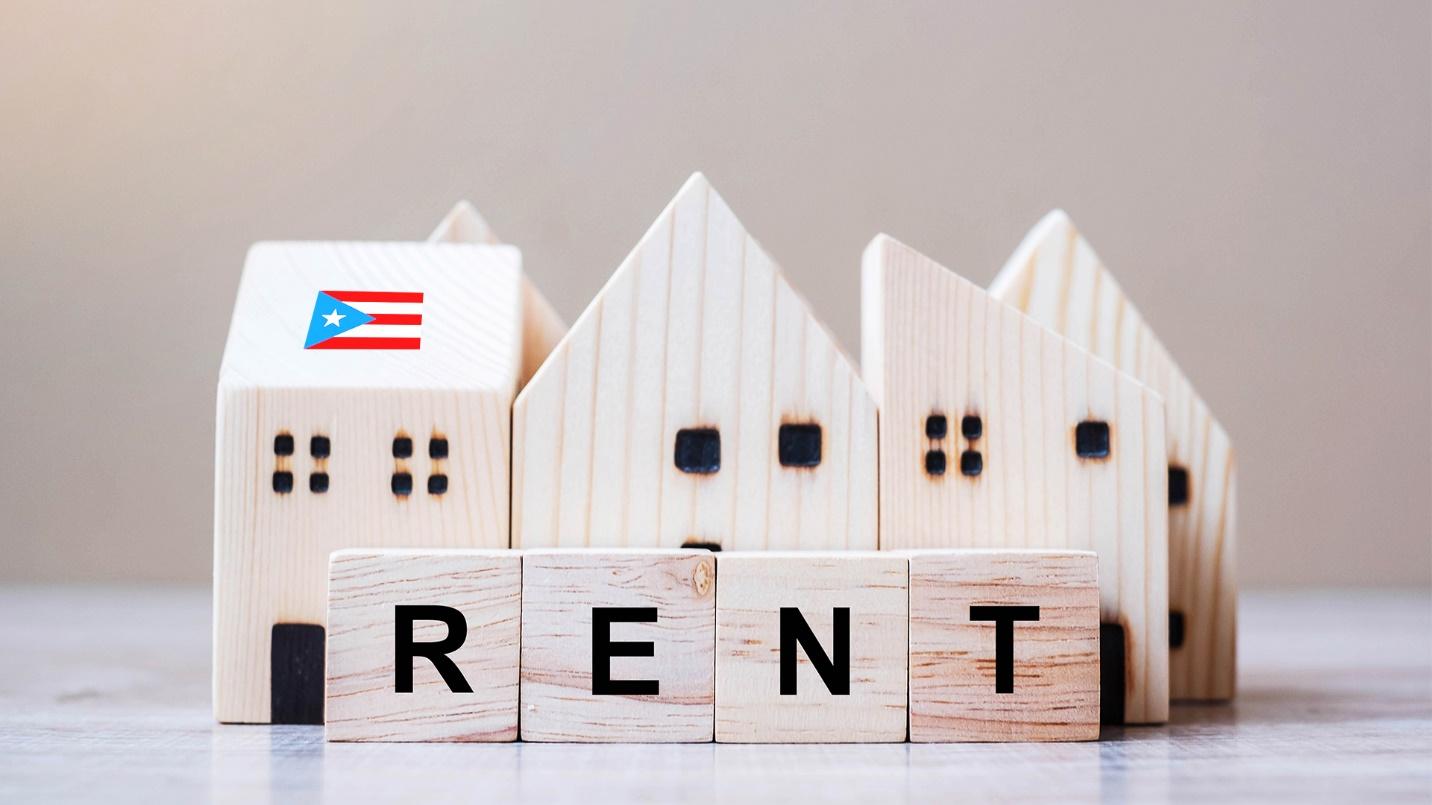 Our overview of renting in Puerto Rico covers everything from vacation rentals and long-term accommodations to finding desirable neighborhoods and negotiating contracts.
Renting in Puerto Rico First Makes Sense
Most Americans who relocate to Puerto Rico opt to rent first rather than buy. Renting is less of a commitment for those still learning about the island, and Puerto Rico rent prices can be quite reasonable.
If you follow in their footsteps, renting beforehand will give you extra time to familiarize yourself with the neighborhoods of Puerto Rico, find the area that's right for you, and discover how real estate works on the island.
However, renting in Puerto Rico also requires advance planning to avoid headaches.
Don't Wait Too Long to Buy Property in Puerto Rico
If you're coming to the island under the Act 60 Export Services Tax Incentive or Individual Resident Investor Tax Incentive, we strongly encourage you to purchase property on the island to use as your residence within two years of obtaining the decree. Individual investors must do so to qualify for the incentive.
Moreover, real estate in Puerto Rico remains a solid investment. Buying property here should reap great dividends later.
Where to Rent in Puerto Rico
The island offers a wide range of accommodations, from vacation rentals by the sea and urban apartments to homes in the mountains that provide more privacy.
Different Locations, Different Pros and Cons
Most newcomers to Puerto Rico opt to live by the beach in San Juan, making such homes relatively expensive. You can find more affordable properties further from San Juan and the beach, closer to the island's center. However, driving between homes in the mountains and some service providers is more complicated.
Browse Short-Term Puerto Rico Vacation Rentals…
Trying out several short-term Puerto Rico vacation rentals is a good option. The island offers thousands of lodging possibilities with varied amenities.
Think about the conveniences your Puerto Rico vacation home or vacation homes should include. Do you need a fully equipped kitchen, sofa bed, or a swimming pool? A balcony with a view of the beach? How about an extra bedroom or bedrooms for family, friends, and visitors?
A worthwhile place to start is our guide to Airbnbs. Vrbo also offers vacation rentals.
… Or Look Into Puerto Rico Long-Term Stays
Alternatively, if you don't want to move around much, you can avoid short-term vacation rentals and opt for a longer-term stay. Spend some time familiarizing yourself with the property rental system in Puerto Rico and browse current listings for longer leases with suitable properties.
Other Ways to Search for Puerto Rico Rentals
Clasificados Online
The most comprehensive resource in Puerto Rico for finding homes to rent or buy is Clasifidacos Online. Largely in Spanish and with an old-school design, this is Puerto Rico's go-to site for everything from short-term vacation rentals to long-term stays in houses. However, some listings lack information or contain incorrect information.
Zillow
Zillow is a user-friendly alternative for English-speakers, and has more reliable information about vacation rentals, houses, and more. However, it's not comprehensive. Don't rely on Zillow exclusively.
Compra o Alquila
Compra o Alquila is another option for property listings including vacation rentals and houses in Puerto Rico, but it's entirely in Spanish.
Visit the Property before You Sign a Contract
Check out the property in person before signing a rental contract. If you don't, you'll risk ending up with a property that has one or more of these problems:
Being in a state of near disrepair
Lacking air conditioning or high-quality window screens that keep bugs out
Containing insufficient power outlets
Having old and energy-inefficient appliances
Not offering a dedicated parking space
Not offering adequate storage space
Being located in an unsavory neighborhood without access to working facilities
How to Negotiate a Lease Agreement
Unlike on the mainland, terms and conditions are generally negotiated verbally in Puerto Rico. Be careful; realtors in Puerto Rico may not work agreed-upon terms into the contract. Study the contract—get a Spanish speaker to help, if needed—and make revisions as necessary.
Provisions to Include on Deposits and Fees
Puerto Rico's laws on tenant rights and renting are lax. Make sure to work in clear terms on the return of your security deposit, legal fees, maintenance issues, and attorney's fees.
Some landlords delay returning security deposits to departing tenants. Including a specific provision on the prompt return of the security deposit and stipulating penalties for failure to comply can save you money and stress.
Add that the landlord must cover attorney's fees for any collection action initiated by the tenant.
Language on Habitability
The law in Puerto Rico says little about habitability standards for rental properties, so work such language into your contract.
Confirm the landlord will provide you with reliable electricity, hot and cold running water, working windows and doors, and a pest-free environment.
Include language that allows you to break the contract if the landlord refuses to provide a habitable dwelling as specified in the contract.
Addressing Maintenance Issues
Some Puerto Rico landlords address maintenance issues slowly. Costs for minor repairs are usually pushed onto the tenant, too.
Include language in your contract that gives you the right to break the lease if the landlord refuses to address maintenance issues promptly, so you won't be stuck in a home with major problems for long.
Review Our Lease Agreement Template
It can be a tricky matter to craft a lease agreement Puerto Rico renters will find valuable.
The team members at PRelocate, having already navigated these challenges, have created an agreement template to save Puerto Rico renters time and effort. The template is editable, allowing renters to customize the agreement and safeguard their interests. We're happy to share it with interested clients.
Consider an Option to Purchase
If you're looking to rent with the option to buy in the future, specify this in your contract by including an option to purchase. If you include a purchase option, you'll have to draw up a separate agreement.
Issues with Landlords
When looking to rent in Puerto Rico, do your research on prospective landlords. Get references for the landlord by contacting previous renters or people in the neighborhood.
Verify that the landlord makes regular payments on their mortgage. The bank may repossess the property and kick you out if they don't. Reach out to utility companies to confirm utilities are up to date; otherwise, you could temporarily end up without water or electricity and have to pay legal fees to prove you're not responsible for utility payments.
Also verify whether the landlord plans to sell the property during your lease. A rule in Puerto Rico allows a new owner to break existing contracts with tenants. If a new owner takes over the property, they may cancel your contract and evict you or increase your rent.
The only way to bypass this rule is to record the lease in Puerto Rico's official property registration system (CRIM) and pay the associated fee. This may not be necessary for short-term leases like one year.
Great Areas to Live in Puerto Rico
Below are some choice areas in Puerto Rico known for their safety, convenience, and beauty. We recommend studying various neighborhoods in San Juan and beyond to find a destination that matches your preferences.
Dorado Beach: Upscale, secure Dorado Beach is west of San Juan.
Rio Mar: A safe location in Río Grande near El Yunque National Forest.
Rincón: Peaceful Rincón offers spectacular sunsets and surfing.
San Juan: A favorite among American expats, the bustling capital of San Juan provides easy access to goods and services, nightlife, high speed internet, and the attractions of Old San Juan. It also hosts Ocean Park, a stunning beach area.
Isla Verde: Tranquil Isla Verde is renowned for its beaches.
Other Tips
Leasing a property in Puerto Rico differs from leasing one elsewhere in the United States, but with some research, the process can go more smoothly.
As more Americans migrate here to take advantage of generous tax incentives, the availability of real estate in Puerto Rico has dwindled. We recommend working with a reputable real estate broker who can help locate off-market listings, especially in high-end areas popular among expats.
Follow the tips in this article, and you'll be well on your way toward finding a fantastic property, regardless of whether you're pursuing a short-term Puerto Rico vacation rental, Puerto Rico long term rentals, or other accommodations.
PRelocate's Real Estate Brokerage Services
If you're looking for apartments, houses, villas, or vacation rentals in Puerto Rico, PRelocate can help. We're a licensed real estate brokerage firm (license C-21696) with extensive knowledge of the real estate market in San Juan and beyond.
Our friendly expert team will save you time and effort by helping you find the right Puerto Rico property for your needs quickly and easily.
Contact us today to buy, rent, or sell property in Puerto Rico.
Disclaimer: Neither PRelocate, LLC, nor any of its affiliates (together "PRelocate") are law firms, and this is not legal advice. You should use common sense and rely on your own legal counsel for a formal legal opinion on Puerto Rico's tax incentives, maintaining bona fide residence in Puerto Rico, and any other issues related to taxes or residency in Puerto Rico. PRelocate does not assume any responsibility for the contents of, or the consequences of using, any version of any real estate or other document templates or any spreadsheets found on our website (together, the "Materials"). Before using any Materials, you should consult with legal counsel licensed to practice in the relevant jurisdiction.