Cost of Living in Puerto Rico vs. Cost of Living in the US
Posted:

October 15, 2018

Posted by:

Travis Lynk

Last Reviewed:

May 21, 2021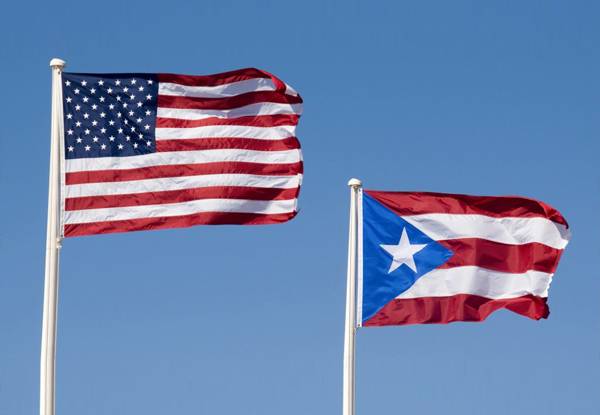 Living in Puerto Rico under one of its many tax incentive programs offers numerous advantages to U.S. citizens: the beautiful weather, the vibrant Caribbean lifestyle, and, of course, the comparatively low cost of living. What's really great about Puerto Rico is that the quality of life is high and residents can access state-of-the-art health care, high-speed internet, and exciting cultural experiences, all for a lower price than in the Mainland U.S.
Though Puerto Rico is a U.S. territory, it has developed its own economy and laws as a Caribbean island. It is American yet offers an island paradise lifestyle with relatively low prices: in other words, it's the perfect destination for Americans looking to relocate.
Cost of Living in Puerto Rico
The cost of living varies across different regions of Puerto Rico, and the same is true for the U.S. Therefore, it's impossible to give a comparison that will be accurate for all situations. Here, we'll compare the two most expensive cities in Puerto Rico and the U.S.—San Juan and New York City—using data pulled from Numbeo to give you a rough idea. If you are moving from a rural area to San Juan, the price differences may not be so stark, but in general, if you are moving from a U.S. city, anywhere in Puerto Rico will be considerably cheaper.
Overall, the living costs in San Juan are roughly 50% of those in New York City. Restaurant meals are much easier to afford in San Juan, with prices 50% to 70% lower. Good news for beer lovers: it's as much as 160% cheaper. Supermarket prices are also generally lower, varying depending on the food, but expect to save around 50% on your overall grocery list.
In San Juan, you can use public transportation for significantly less than in NYC—a monthly pass is nearly 300% cheaper. However, taxis, gasoline, and new cars are, surprisingly, more expensive in San Juan. Similarly, you'll have to pay more for utilities in San Juan—not everything is better.
When it comes to the most important expense, though—rent or housing prices—San Juan is clearly far superior to New York City. You're almost guaranteed to pay significantly less in San Juan for an equivalent apartment or house in New York City, with savings around 300%. In San Juan, the average three-bedroom apartment in the city center costs $1,532.35 per month, whereas it would be $6,805.79 in NYC.
Cost of living in San Juan vs. NYC
Category
Item
PR Price ($)
US Price ($)
Food

Meal for 2 in standard restaurant

$13.00

$20.00

Meal for 2 in fast food chain (Burger King, etc.)

$7.00

$10.00

Pepsi (0.33 L)

$1.37

$2.28

Water (0.33 L)

$1.06

$1.83

Bread (1 loaf)

$2.29

$3.82

Cheese (1 kg)

$8.82

$15.08

Eggs (1 dozen)

$2.84

$3.69

Milk (1 L)

$1.78

$1.17

Boneless Chicken (1 kg)

$8.64

$14.08

Tomatoes (1 kg)

$4.98

$5.35

Onions (1 kg)

$2.49

$3.72

Housing

1 BR apt. in city center (cities vary)

$792.11

$3,329.08

1 BR apt. Away from city center (cities vary)

$547.06

$2,022.47

Internet

$66.45

$63.00

Transportation

Fuel (1 L)

$0.77

$0.76

One-month public transport pass

$32.50

$127.00

Taxi (1 km)

$2.00

$1.86

New vehicle ( Volkswagen Golf 1.4)

$25,000.00

$22,000.00

Childcare

One month of preschool for 1 child

$390.83

$2,390.81

Clothes

Jeans

$45.42

$54.65

Business shoes

$89.41

$136.29

Dress

$50.83

$40.82

Entertainment

Gym membership (monthly)

$34.56

$74.89

Movie ticket

$8.00

$17.00

Local beer (0.5 liter)

$1.67

$3.19
Source: Numbeo
Live a Better Life in Puerto Rico
Under tax incentives like the Act 60 Export Services incentive, you can live a better life in Puerto Rico than in the Mainland United States. Businesses that qualify for the Export Services tax incentive are based in Puerto Rico but export their services overseas, meaning they can boost their income through Puerto Rico's lower cost of living, since their revenue comes from abroad. With this setup, it's easy to live a luxurious life in Puerto Rico.
Puerto Rico's low expenses are one of the main draws of people to the island—alongside, of course, its beautiful weather and vibrant culture. Everyone's situation is different, but in general, living in Puerto Rico is cheaper than living in the Mainland U.S.
Have specific questions? Contact or chat with us.
Disclaimer: Neither PRelocate, LLC, nor any of its affiliates (together "PRelocate") are law firms, and this is not legal advice. You should use common sense and rely on your own legal counsel for a formal legal opinion on Puerto Rico's tax incentives, maintaining bona fide residence in Puerto Rico, and any other issues related to taxes or residency in Puerto Rico. PRelocate does not assume any responsibility for the contents of, or the consequences of using, any version of any real estate or other document templates or any spreadsheets found on our website (together, the "Materials"). Before using any Materials, you should consult with legal counsel licensed to practice in the relevant jurisdiction.