Five Can't-Miss Activities to Explore Nature in Puerto Rico
Posted:

October 20, 2021

Posted by:

Travis Lynk

Last Reviewed:

December 20, 2021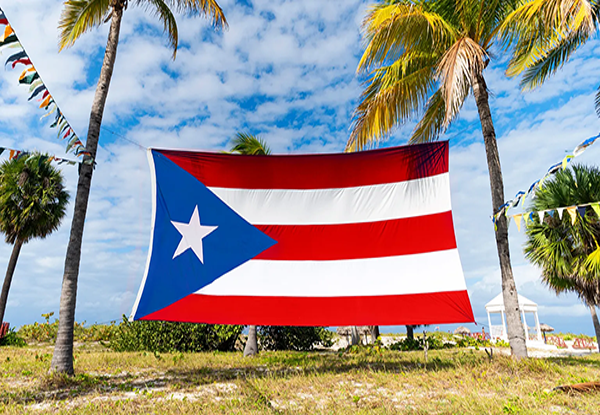 The lower cost of everyday living in Puerto Rico certainly plays a large role in encouraging those on the mainland to move to the island. Thousands have already relocated from the United States under the Act 60 Program for its generous tax incentives. Get down to brass tacks, though, and chances are the sheer natural beauty of this place is what tips the scales for many who consider making this move. Let's take a closer look at five of Puerto Rico's can't-miss activities for exploring nature.
Kayak in Bioluminescent Bay
Bioluminescent Bay, near Fajardo on the eastern side of the island, offers guided tours through Island Kayaking Adventure for a very reasonable price. Some tours, like the Glowing Bay Adventure tour, spend two hours guiding passengers through a lush mangrove forest and out to the bay. This is where the real magic begins. In the bay resides microscopic plankton that, due to the disturbance, physically glow around the paddle and kayak as riders glide through. Three of the world's known bio bays are located here in Puerto Rico. For the best experience possible, plan to kayak on the night of a waning moon. Experience a truly magical night of otherworldly encounters where the water glows bright beneath you.
Experience El Yunque National Forest
For those more interested in staying on solid ground, some say Puerto Rico's internal beauty is personified by the El Yunque National Forest. This lush woodland situated upon the Luquillo Mountains is the U.S. National Forest System's one and only tropical rainforest. Hikers have long explored this 43-square-mile patch of virgin rainforest and the hundreds of plant and tree species and wildlife inhabiting its many winding trails. And with a peak reaching 3,500 feet above sea level, it's no surprise that the El Yunque National Forest is one of the most popular natural attractions in Puerto Rico. Another highlight of the forest? A cascading waterfall of 85 feet set upon one of many boulder formations and other hidden waterslides!
Explore the Camuy Caves
Below ground, find deep limestone caverns carved by one of the largest subterranean rivers in the world. The Camuy Caves contain 220 mapped caves, 17 entrances, and one 700-foot sinkhole! Trek the same paths explored by indigenous Puerto Ricans hundreds of years ago, just with the luxury of a tour guide, sturdy shoes, and bug spray. Learn about stalagmite and stalactite formations with audio stops along the route. Talk with your tour guide about the colony of around half a million nocturnal bats that live in the cave. Whatever you do make sure to book a reservation ahead due to heavy bookings and frequent closures because of flooding during the rainy season.
Relax at the Coamo Thermal Springs
Another must-see located on the southwestern face of the island are the Coamo Thermal Baths or "Aguas Termales de Coamo." Discovered in the mid-1800s, this excursion should be at the top of anyone's must-see list of best historical sites in Puerto Rico. Locals rumor these magic waters to be the Fountain of Youth as described by Juan Ponce de Leon, and regulars to the springs liken their visits to a countryside spa day. Many claim the pure mineral waters have helped to ease conditions such as joint, circulation, and respiratory issues among others. Some of the most popular ways to experience these hot springs today are by private tour, group wellness retreats, and of course you can check in on-site at the Hotel Los Baños for access to pools, restrooms, and showers, and various concessions.
Watch the Whales in Rincón
Our last suggestion is a bit of hidden gem. Rincón is primarily known as a surf town. It's best kept secret? Some amazing whale watching. From January to March with a peak in February, Rincón offers chartered whale tours. Some even take to a higher vantage point by scaling the Lighthouse Park with a pair of binoculars. Given that the whales usually come within 100 yards of the coast and that they can grow up to 50 feet, spotting the whales won't be difficult. Their impressive presence makes the event such a special experience, especially given their rarity. So plan a trip, meet a few close Puerto Rican friends, and enjoy a rare and magical experience!
Disclaimer: Neither PRelocate, LLC, nor any of its affiliates (together "PRelocate") are law firms, and this is not legal advice. You should use common sense and rely on your own legal counsel for a formal legal opinion on Puerto Rico's tax incentives, maintaining bona fide residence in Puerto Rico, and any other issues related to taxes or residency in Puerto Rico. PRelocate does not assume any responsibility for the contents of, or the consequences of using, any version of any real estate or other document templates or any spreadsheets found on our website (together, the "Materials"). Before using any Materials, you should consult with legal counsel licensed to practice in the relevant jurisdiction.