Missing the Mainland? What to Do When You're Homesick
Posted:

December 20, 2021

Posted by:

Travis Lynk

Last Reviewed:

December 20, 2021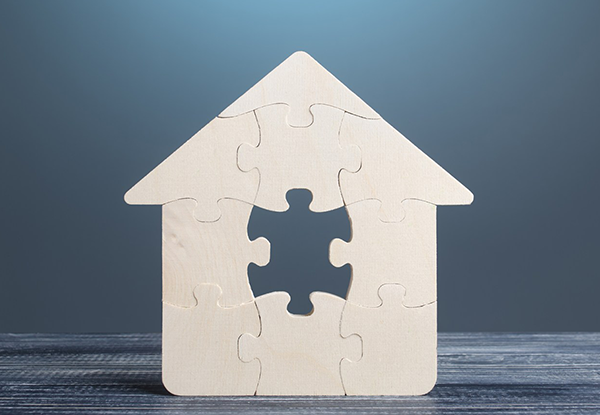 Were you flying high when you finally landed in Puerto Rico but now find yourself asking why you feel like the only one who can't get out of an odd-feeling funk?
Ah, homesickness. That unforgiving mixture of longing for something familiar and pangs of guilt for not feeling anything but amazing in such a beautiful place. Living in limbo, some people say. The truth is, whether it hits you in the first few weeks or takes you a while to feel homesick, it always takes time to get used to living in a new and foreign place. The real question is, what can you do to get out of that funk…and how fast?
You can start by asking yourself what you might be missing most! According to a recent Aetna International study on U.S. expatriates, here are some of the things we miss most when we move to a new country:
Friends, family, and community
Both American food and access to more global cuisine
Familiar radio and television shows
Big box stores and specific American brands
But what exactly is homesickness? And more importantly, what can you do about it while you continue to settle in? Learn what other Puerto Rico expats just like you miss most about the mainland and how they are overcoming their periodic bouts of homesickness in their new home away from home.
What It Means to Be Homesick and Why You're Feeling It
Medical professionals describe homesickness as a "feeling of emotional distress when you're away from home in a new and unfamiliar environment," and they estimate that over half the general population has experienced it at some point or another in their lifetime. Some cases are more severe than others, but there are a handful of specific catalysts to this temporary condition.
Major Disruptions to Your Lifestyle, Habits, and Routines
An often-unanticipated effect of relocating to Puerto Rico is the level of disruption to your everyday routines. Interruptions in your lifestyle and habits can lead to what begins as low-grade anxiety or distress. While you may still get up, shower, brush your teeth, and get dressed in the same order—and even generally at the same time—as you did stateside, everything is probably completely different. These are things that will be re-established over time, but remember, your morning regimen is only one of the many daily habits and routines you've naturally developed over the years of your life.
Language Barriers and Cultural Differences
Add a thick layer of environmental differences to that low-grade anxiety and distress and suddenly you begin to really feel the effects of moving to a foreign place! Research shows that experiencing a whole new cultural environment can initially be very stressful. In fact, the greater the leap between your home culture—language barriers, food differences, environmental changes, and new customs—the harder the adjustment. Some expats find themselves feeling as if they don't belong, withdrawing completely from their new surroundings. And that makes total sense.
Difficulties in Adaptability
Depending on how deeply-rooted your habits are and your personal threshold for change, it is only natural that you may be experiencing difficulty in adapting to your new home. As an example, one study of military personnel (who already tend to be more rigid in behaviors and routines) showed that those who clung more steadfastly to old habits seemed to experience a greater sense of homesickness and often avoided situations that required adaptation.
While the feeling of being homesick is completely normal and something nearly every expatriate goes through, it's uncomfortable. And it's certainly not how anyone imagines living their best life in Puerto Rico. If you're feeling a little weepy, try out one (or all!) of the suggestions we have for getting you back to your globe-trotting glory in a hurry.
Five Easy Ways to Help Cure Homesickness in Puerto Rico
Before getting into specific techniques for curing your homesickness, take note. There is something to be said for acknowledging that moving across the country—plus an ocean—is quite a journey. And like any journey, there are often unexpected forks, bumps, and potholes in the road! For this reason, take a moment to…
…Acknowledge (Deep Breath In) and Release (Deep Breath Out)
One of the most useful techniques for dealing with homesickness—and any stress really—is to acknowledge what you're feeling. For some, the root cause is loneliness and missing friends and family. For others, it has to do with more environmental factors. And for most, it's a combination of the many changes that have just taken place! Spending the time to reflect and identify exactly what is bothering you will go a long way in taking action to feel better.
Fight Anxiety with a Little Exercise (and Some Sight-Seeing)
You probably had a routine back in the States, right? It kept you healthy, happy and feeling on track. Why wouldn't you do the same here? Here's your reminder that exercise is proven to boost our "happy hormones" which is exactly what you need if you've got a touch of depression or anxiety about such a big move. If you're not quite ready to leave the new flat, login for a yoga session or workout from home. When you're ready to venture out, start by taking a walk or run in your brand-new neighborhood. Or go for a bike ride or a hike in some of the most beautiful natural places in Puerto Rico! The endorphins from simply moving your body are enough to enhance your mood.
Do a Bit of Nesting in Your Brand New Home
If you are feeling a million miles from home, finding ways to make things feel like home right where you are only makes sense. When it comes to home interiors, you can do that in a few different ways.
Position items you brought from home prominently in your decorating.
Go out and purchase a few things like plants or throw pillows that either remind you of home, or that are your own signature comforts in your new residence.
Arrange certain furniture—or even entire rooms—in familiar ways.
Hit the grocery store in search of a few comfort foods from the mainland so you can treat yourself when you're missing them.
Besides that, often expats find that referring to their new space as "home" helps to make it feel more real. Hosting a happy hour or meal with local friends can help too.
Then Explore Puerto Rico a Little More
Once you've updated your Puerto Rican abode and regain your hold on some healthier habits, take a deeper dive into why you came to Puerto Rico in the first place. Recognize this is one of your life's adventures. Create a Puerto Rico bucket list while you're here. Do a bit of research to find out more about where you live now. Jot down a few places you'd like to more fully explore. Then, get out there and do it! Check things off in the order of importance, or challenge yourself to make every adventure happen! Whatever method you create, this little exercise will help you keep life in Puerto Rico interesting, for sure.
Through It All, Find Your Community
New language, new home, new neighborhood—new everything it seems. The thing is, though, you don't have to do it alone! The more you venture out to do the things you love, the more opportunities you have to build new relationships with folks doing those things too.
You can even find expatriate groups online these days and join in on the fun more experienced expats have already planned! Start by joining our own Facebook group, Relocate Puerto Rico! Or join the PRelocate mailing list to stay up-to-date on our community events and activities.
In any case, remember that homesickness is temporary. And think of the work you did to get here. Remember why you came. This is your chance to live your life in a different way. You will never be here in this place and time again, so make the most of your experience. And if you have any questions along the journey, don't hesitate to reach out to the PRelocate team!
Disclaimer: Neither PRelocate, LLC, nor any of its affiliates (together "PRelocate") are law firms, and this is not legal advice. You should use common sense and rely on your own legal counsel for a formal legal opinion on Puerto Rico's tax incentives, maintaining bona fide residence in Puerto Rico, and any other issues related to taxes or residency in Puerto Rico. PRelocate does not assume any responsibility for the contents of, or the consequences of using, any version of any real estate or other document templates or any spreadsheets found on our website (together, the "Materials"). Before using any Materials, you should consult with legal counsel licensed to practice in the relevant jurisdiction.
More Articles