Things to Consider Before Living in Puerto Rico
Posted:

May 15, 2018

Posted by:

Travis Lynk

Last Reviewed:

October 28, 2020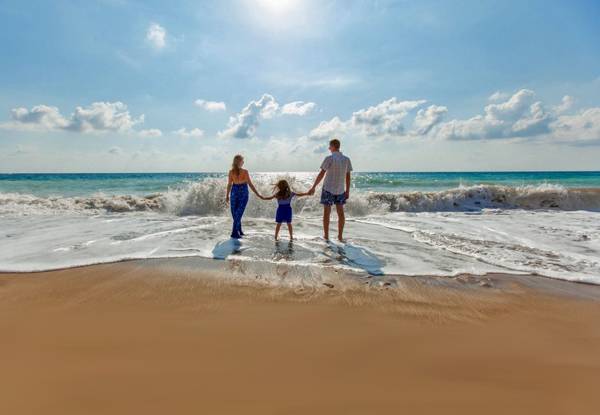 Things to Consider Before Living in Puerto Rico
While life in Puerto Rico may present some new challenges, you will be pleased to learn of the many benefits the island offers in comparison to living on the mainland United States.
Cost of Living
The cost of living in PR compares favorably to U.S. cities such as Orlando, FL or Austin, TX, and is 15%-30% less expensive than Miami or Seattle. When compared to expensive cities like Washington, D.C., San Francisco, or New York City, you can live 50% cheaper in PR. Imported goods, vehicles, and electricity tend to cost more than in the U.S., but many other items including local foods, property taxes, transportation, and healthcare are more affordable on the island. To check prices on specific items in PR, organized by categories such as food, housing, etc., this cost of living calculator is a good tool to have on hand.
Housing Choices
When it comes to selecting housing for you and your family, you have a lot of options from which to choose. If you are a city person, then the San Juan metro area will meet your needs, from modern neighborhoods to the charming European ambience found in Old San Juan, along with plenty in between.
If high-rise living with amenities next to the beach is attractive, consider an apartment in Condado. For more seclusion and security, try a gated family community in Dorado. Or immerse yourself in a bohemian lifestyle, popular with the local crowd in Ocean Park. Just like in the U.S., there are many ways to enjoy life on PR.
Both renters and homeowners are likely to be impressed at the rates and prices of properties in PR. For instance, a recent Zillow search on PR rentals revealed 2 bedroom/2 bath homes in good areas with average rents of $1,500 per month. At times, you might see price volatility, like when there are fewer renovated units for rent or when hurricanes affect supply and demand.
Education System
Parents will be delighted to learn that public and private schools are numerous, and many shine in comparison to U.S. city school systems.
For families preferring private education, outstanding choices abound, including private schools with religious training. It should also be noted that many private schools find their students in high demand at top rated U.S. universities. Check out Saint John's School, which is popular in the San Juan area.
There are numerous higher educational institutions, from universities and colleges to technical institutes and community colleges. The University of PR is the largest public university on the island, where over 35,000 university degrees are granted each year. More than a third of those degrees are bestowed annually in the important areas of technology, mathematics, the sciences, and business administration.
Crime and Security Concerns
Just like major cities in mainland America, crime can and does occur in PR. San Juan, capital of the island, is the most populous city and consequently experiences more incidents of crime than other areas. However, just as you use common sense when visiting or living in major cities on the mainland, similar care should be taken in San Juan and neighboring towns. A review of crime in the US (prepared by the FBI in 2016) reveals similar crime statistics in PR when compared against other states.
Utility Services
The electric grid in PR is notoriously underdeveloped, and thanks to Hurricane Maria in 2017, has been a major topic of discussion. Maria was neither the first nor last hurricane that will hit the island, which is why many residences and businesses are prepared for power outages with backup generators. While short outages are common in metro areas, they do not significantly disrupt day-to-day living.
PR's water and wastewater systems adhere to the same standards required by the EPA in the mainland. U.S. tap water is consumable across the entire island.
Transportation Services
You will discover hundreds of direct daily flights to and from most major U.S. cities, even as distant as Montreal or New York. San Juan International Airport (SJU) is the normal point of arrival and departure, but there are also two other passenger airports servicing other areas of the island. The map below illustrates direct flight destinations from SJU.
As for driving, primary road conditions are comparable to what you find on the mainland. Transportation options include taxis, buses, and Uber.
Healthcare
You will find typical U.S. standards when it comes to the local healthcare system, with quality medical facilities and physicians available. You will also find health insurance premiums are less expensive than in the U.S. The best place to start looking for insurance would be to research Triple-S Salud, PR's largest insurance provider. There are also private group "concierge style" options available.
Banking Options
As a commonwealth of the United States, U.S. banking regulations and services mirror mainland U.S. bank operations, offering similar products and protections, including FDIC protection up to $250,000. Banco Popular is the most popular bank for both personal and business purposes.
Communications 
When it comes to cell phones, internet, and U.S. mail, there is little difference living on PR.
For cell phones, you will find most U.S. carriers offering their services in PR without additional fees. Some companies perform better in certain areas than others.
Fiber internet is available with a direct connection to the U.S.
Weather
It's hard to beat PR's climate, which is described as tropical rain forest, with yearly temperatures ranging from warm to hot and averaging 70-85 degrees F. The rainy season in PR runs from April to November and includes the Atlantic hurricane season.
Visit our downloads page to view more resources related to location.
Contact us for more information.